Jan 8, 2017 The Yellow Pine Times – Valley County, Idaho
Village News:
No Mail on Wednesday
The mail truck from Boise had trouble getting thru to Cascade on Wednesday morning due to the storm, so the mail run to Yellow Pine was cancelled. The storm missed Yellow Pine and slammed the Treasure Valley.
On Friday the mail truck had no trouble getting here, said the roads had been plowed. Check out today's history post about some of the old post offices in the back country.
We have had some pretty cold weather this week, Thursday morning it was -19 degrees. Today (Sunday) it warmed up above freezing for the first time in 10 days and has been raining all afternoon. (See Ice Storm Warning posted under weather.) There were power outages in the McCall area today.
An updated Road Report has been posted with this afternoon's conditions (slush).
— —
Yellow Pine Tavern
(from Facebook)
Continuing to be closed for the Holidays until January 20th. Looking forward to being back in Yellow Pine and business as usual.
— —
Enjoying the view
Bird house snow hats – photo by Lynn Imel
————————————
Local Observations:
Monday (Jan 2) an inch of snow fell overnight, cold and mostly cloudy this morning, 17" of snow on the ground. Light snow started again around 10am, lasted about 40 minutes, trace amount. No critter tracks or birds. Snowing from 4pm to around 7pm. Very little traffic today and quiet.
Tuesday (Jan 3) 3/4 inch of snow fell in the last 24 hours, cold morning, partly cloudy and flaking snow for a little while. Sun and filtered sun all day as clouds went and came. Neighbor plowing local streets today. Backhoe went by too. Fuzzy thin new moon up in the sky just before dark. Cloudy later and fine snow for a short time before 11pm.
Wednesday (Jan 4) just a trace of new snow, 17″ total snow on the ground, partly cloudy (high thin) and 3 degrees. Heard a hairy woodpecker calling. Increasing clouds during the day and not a lot of sun. Cooling off fast after the sun went and clearing sky. Below zero by 830pm.
Thursday (Jan 5) very cold night -19F, clear sky. Made it up to zero before lunch time. Cold sunny day, high 15F. Before dark temps dropped below zero. Cloudy after dark and temp rose from -9 to -1 before midnight. Clearing during the night and temps dropping again.
Friday (Jan 6) cold! -8F at 6am, -11F at 930am and clear, 17" total snow on the ground. Sunny day, temp rising to 14F after lunch, and 24F for the high. Temps drops quickly as the sun went down, zero by 7pm, bright stars and moon. After midnight thin clouds.
Saturday (Jan 7) cold, -11F at 5am, -7F at 930am and thin overcast, still that same 17" of snow on the ground. Fox tracks all over the yard. Cloudy chilly day. Started snowing before 4pm. Just before 5pm an airplane flew over. Steady snow after dark. A little after 7pm a car alarm going off up in the village. Snow ended before 1030pm, then breezy. Temps rose during the night.
Sunday (Jan 8) warm this morning, 26 degrees and overcast, received 2″ new snow from storm yesterday, 18″ total snow on the ground, smell of vehicle exhaust in the air. Goose honking and circling over the village. Warmed up to 34 degrees and rained all afternoon, paths getting really slick. Snow soaking up the rain like a sponge. Still above freezing at dark.
————————————–
Fun Local Stuff:
You know it's Cold in Yellow Pine when …
you know the true meaning of a "3 Dog Night".
when you inhale through your nose, your nose hairs freeze.
it is colder outside than inside your deep freezer.
you feel that 34 degrees is a heat wave and take off a layer.
the egg freezes almost as soon as the chicken lays it.
you find the barn cat perched between two chickens in the hen house.
you find a chicken standing in the heated water dish trying to warm her feet.
the ice sculptures in your yard are from trickling water to keep it from freezing.
you compare boot cleats (and write a review about them.)
it takes longer to get dressed to go to the outhouse than it does to do what you went there to do.
you see the sky clearing off before dark and think, oh oh…
Anyone want to add to the list?
——————————–
Idaho News:
Idaho 55 Rollover
The Star-News Jan 5, 2017

Photo courtesy McCall Fire & EMS
McCall Fire & EMS responders Brandon Swain, Jake Class and Jon Metz put a prop on wrecked car to keep it from tipping over on Tuesday on Idaho 55 south of McCall. Rescuers were called to the accident about 11:30 a.m. for the rollover, which blocked one lane of traffic for about 30 minutes. The driver, a 73-year-old man whose name was not released, declined medical treatment, Chief Mark Billmire said.
source The Star-News:
— — — — — — — — — — — — — — — —
Stranded snowmobilers spend night on Granite Mountain
The Star-News Jan 5, 2017
Three snowmobilers spent last Friday night on Granite Mountain north of McCall after their snowmobiles became stranded, the Adams County Sheriff's Office said.
At about 5:30 p.m. last Friday, the sheriff's office received a call saying the snowmobilers had become stranded. The New Meadows Search & Rescue team started a search along with Idaho Department of Fish and Game Officer Randy Martinez, the sheriff's office said.
Two of snowmobilers were identified as Kalen Dodge, 36, of McCall, and Loren Duke, 42, of Utah. The identity of the third snowmobiler was not available.
The snowmobilers were able to provide GPS coordinates of their location, but due to the hazardous conditions the search was discontinued at 2 a.m. Saturday, the sheriff's office said.
The snowmobilers advised they had adequate provisions and were prepared to spend the night, a news release said.
At dawn on Saturday, a new search began with sheriff's deputies, members of the Valley County Search & Rescue and friends of the stranded snowmobilers, who were located in good condition, the news release said.
source The Star-News:
— — — — — — — — — — — — — — — —
Donnelly Fun Run draws 500 entries for New Year's Eve event
The Star-News Jan 5, 2017
Nearly 500 snowmobiles were entered in Saturday's 29th Annual Run sponsored by the Donnelly Snowmobile Club.
Entrants traveled the snowmobiles trails on West Mountain and stopped at six check stations to have tickets punched.
Punch tickets from each check station were placed in a bin for a drawing at the end of day for cash and gift certificates.
Proceeds from the event will go to Valley County Search and Rescue, trail maintenance, and groomer and shed improvements.
Proceeds also will go to the city of Donnelly, the Idaho State Snowmobile Association defense fund, and continued maintenance of the club's vault restrooms.
The club also sponsors programs to support both winter and summer recreation.
full story The Star-News:
— — — — — — — — — — — — — — — —
New public meeting set for Tuesday on Warren Wagon Road project
The Star-News Jan 5, 2017
A new meeting will be held in McCall on Tuesday about the widths of bicycle paths along a section of Warren Wagon Road scheduled to be rebuilt in 2018.
The informal open house sessions will be held from 1 p.m. to 2:30 p.m. and from 6:30 p.m. to 8:30 p.m. on Tuesday at the Payette National Forest headquarters at 500 N. Mission St.
The new sessions were scheduled following protests from bicycle groups and enthusiasts to an announcement at a meeting last July on the project, which is being funded by the Federal Highway Administration.
The agency is proposing to rebuild 5.5 miles of Warren Wagon Road starting at 2.2 miles north of Idaho 55 to just beyond East Side Drive.
full story The Star-News:
— — — — — — — — — — — — — — — —
Tamarack golf course poised to be sold to new operator
Next action will be Feb. 21 sale of undeveloped parcels
By Tom Grote for The Star-News Jan 5, 2017
The former Osprey Meadows Golf Course at Tamarack Resort took one step closer to being put back into operation last week.
The 200 acres of overgrown land was secured during a sheriff's auction last Thursday by its largest creditor, Receivership Management Inc., of Brentwood, Tenn., using a technique called a credit bid.
The $3 million bid was offered by Boise attorney T.J. Angstman on behalf of Receivership Management Inc. during the auction on the steps of the Valley County Courthouse in Cascade.
The amount represents roughly the amount that former golf course owner Matthew Hutcheson illegally transferred from Retirement Security Plan & Trust of Wichita Falls, Texas.
Hutcheson was convicted in 2013 on 17 counts of wire fraud and is serving a 17-year prison term. Receivership Management Inc. was hired by RSPT to try and recover the lost money.
… With the sheriff's auction completed, the golf course, which last operated in 2014, can now be sold on the open market, Angstman said.
full story The Star-News:
— — — — — — — — — — — — — — — —
Power Boaters Contribute Substantially To Idaho's Economy
01/03/2017 Idaho Parks and Recreation
Idaho (January 3, 2017) –  According to a recent study completed by Boise State University, spending on power boating related products and services contributed $335.3 million to Idaho's economy in 2015.  In an effort to quantify the economic impact of power boating to the state, Idaho Department of Parks and Recreation (IDPR) partnered with Boise State University to conduct the study.
"It's clear that recreation is big business in Idaho," said David Langhorst, IDPR Director. "Understanding the economic impacts assists our agency in making the best management decisions possible when it comes to providing and maintaining recreation access in our state."
The study included a comprehensive survey of Idaho registered boaters and their participation in both day trips and overnight trips.  The study took into consideration factors such as purchase of boats and equipment, maintenance and repair expenses, and travel costs such as fuel, food and lodging.
[h/t GC]
— — — — — — — — — — — — — — — —
Rising river may cause some Payette residents to evacuate
The Argus Observer Jan 7, 2017
Payette County — An ice jam has caused overflow on a riverbank and possibly one pasture, meaning residents near the Snake River north of Payette may be facing evacuation if river levels continue to rise.
Payette County Sheriff's Office has issued a CodeRED alert to residents along the Snake River north of Payette advising them to watch the river level as the ice jam in their area continues to backup," a release from the agency states. "Flowing has started to occur along the river bank and possibly at least one pasture along River Road."
The sheriff's office is urging residents to prepare for possible evacuation.
continued:
— — — — — — — — — — — — — — — —
Ice jams cause flooding fears
Blockage near Chocolate Gulch, predicted weather concern homeowners
Madelyn Beck Jan 6, 2017 IME
Residents along Eagle Creek Loop north of Ketchum are concerned for their homes, as well as those of upstream and downstream neighbors, as ice jams hold up water in several places along the Big Wood River. They are especially concerned with the current National Weather Service forecast: lots of snow and frigid temperatures this weekend before a major warmup Monday.
On Dec. 18, several residents in the Chocolate Gulch area witnessed what they called an "ice event" during which a mass of ice and water rushed through the area, piling up existing ice and ice chunks washed from upstream.
Doug Brian, who lives in Eagle Creek Meadows, said he blames that event for the ice blockages that formed along the river, including one near his house, which is partly in the floodplain. He said the river, usually a few feet deep in winter, rose to the bank top, four or five feet above regular water levels.
continued:
— — — — — — — — — — — — — — — —
Snow records fall in Idaho, storm heads east, targets South
By Keith Ridler and Jeff Martin – 1/5/17 AP
Boise, Idaho — A winter storm has swept aside two long-standing snow records in Boise, Idaho, and is moving east as turbulent weather lined up across much of the country Thursday with watches covering large parts of the South.
The National Weather Service says snow accumulating for several weeks reached 15 inches Thursday in Boise and broke the previous snow-depth record of 13 inches set twice in the mid-1980s.
The service also says that the 6.5 inches of snow that fell Wednesday eclipsed the 1951 record of 3.2 inches.
continued:
— — — — — — — — — — — — — — — —
Guard to help Ada snow effort; Meridian declares state of emergency
KTVB January 06, 2017
Ada County – As another winter storm is moving in with the potential to dump up to around a foot of snow in a region already buried in it, the Idaho National Guard on Friday said it will join the cities of Boise and Meridian to help keep Ada County roads and storm drains clear and keep residents safe.
Major Chris Borders told KTVB that personnel and equipment will be dispatched to help Ada County on Saturday.
Borders said they are able to help because Saturday is a regularly scheduled drill day.
Normally, the Guard doesn't step in until the entire state declares a state of emergency.
continued:
— — — — — — — — — — — — — — — —
Oregon, Idaho residents brace for icy rain after snow
1/8/17 AP
Boise, Idaho — Residents in Idaho and Oregon braced for treacherous roads and the possibility of nuisance flooding Sunday as freezing rain coated parts of the region.
After record snowfall earlier this week prompted government leaders to declare a state of emergency for the Boise, Idaho, area, many stores were out of bottled water, snow shovels and sandbags.
Fearing the rain could cause roughly 15 inches of accumulated snowfall to quickly melt, some law enforcement agencies in southwestern Idaho urged residents to dig out pathways away from their home and uncover any nearby storm drains if possible. The pathways are intended to create a drainage system, in hopes of mitigating any nuisance flooding.
Elizabeth Duncan with the Idaho Office of Emergency Management said they are monitoring conditions statewide, with the potential for flooding from ice jams on the Snake, Salmon, Lemhi and Big Wood rivers and tributaries.
continued:
— — — — — — — — — — — — — — — —
Are ice dams building up on your roof?
Morgan Boydston, KTVB January 03, 2017
Boise — Icicles are nice to look at, but they can also be a dangerous sign for your home or business: Where there are icicles, there may be ice dams.
Ice dams are an issue many of us may not be familiar with because we don't typically have to deal with them here in Southwest Idaho. But with this long, intense winter, a lot of people are.
Ice dams are a pretty serious issue. You may have them and not even know. Roofing companies and plumbers say they've seen a big spike this year. If you take a look at the outside of your house and see a thick layer of solid ice built up along the edge of your roof, that means trouble.
continued:
— — — — — — — — — — — — — — — —
Caring for your roof during heavy snowfall
Dean Johnson, KTVB January 06, 2017
Boise – The Boise area saw record snowfall with 6.5 inches falling on the valley floor Wednesday. With all that snow, a lot of you asked whether your roof could hold it all.
KTVB spoke with a roofing expert who told us when it comes to your roof, the most important part is about five feet from the edge, and as long as you take care of that section you shouldn't have any problems.
"The most crucial part of the roofing system is the three to four feet from the eave up to the roof line," said Kimberly Adams, General Manager for Paradigm Roofing.
Adams says that means if you want to remove any type of snow or ice that possibly could do any damage you're going to want to start there. She says once all of the snow along the edge of your roof is gone, it will allow for all the snow on top to flow down.
continued:
— — — — — — — — — — — — — — — —
Mistakes to avoid to prevent frozen pipes
Alex Livingston, KTVB January 06, 2017
Boise – With all the snow, ice, and below-freezing temperatures, many working for Cloverdale Plumbing Company have been working around the clock thawing pipes underneath houses.
… McCoy says the biggest mistake he sees is when homeowners leave their garage door open, which is where a lot of people have water softener tanks.
"That gets frozen and all of the sudden they have no water," said McCoy.
In many cases, the culprit is open foundation vents.
full story w/video:
———————————
Public Lands:
Pine Flats Hazard Timber Sale supports local businesses, forest health and recreation
News Release: 1/3/2017
Boise, Idaho, January 3, 2016 — Restoration and recovery work continues on the Pioneer Fire with the Pine Flats hazard timber sale awarded to Boise Cascade Company. Boise Cascade offered the highest bid coming in at $96,853.00 for 1,714 tons, (about 60 – 70 truckloads) of ponderosa pine and other coniferous species. Salvage operations began Jan. 2 and is expected to be completed Jan. 16, 2017.
Forest officials have posted warning signs along Forest Highway 17, the Banks/Lowman road as periodic traffic delays or one lane travel may be needed for safety while falling, skidding and loading next to the highway. Flaggers will be on-site to direct traffic and all motorists in the Lowman area should proceed with caution.
The primary purpose of the salvage sale is to remove dead and dying trees to prevent bark beetle infestation in the campground. According to Lowman District Ranger, John Kidd, "This one action actually has numerous benefits besides deterring beetles, the timber will support local businesses as well as help us prepare the campground for the 2017 season." Proceeds from the sale will stay with the forest and aid with additional reforestation or recovery efforts identified in the Boise National Forest Plan.
The Pine Flats Campground and hot springs area will remain closed for public safety until further notice as part of the Version #11 Pioneer Fire Closure Area. For all Boise National Forest closures visit:
https://origin-fs.fs.usda.gov/alerts/boise/alerts-notices
Linda Steinhaus
Public Affairs
Boise National Forest
— —
The BNF posted this photo on Twitter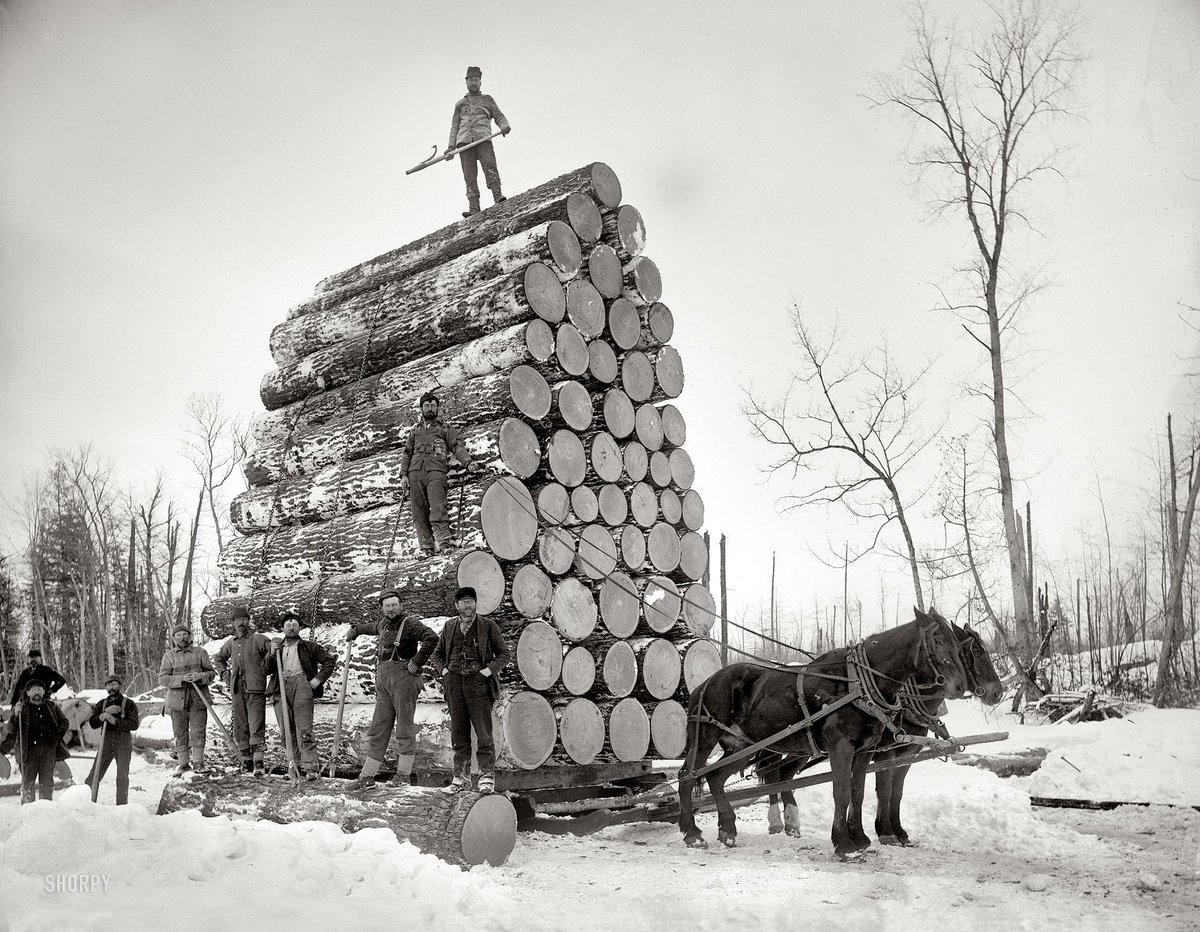 Pine Flats Hazard Timber Sale supports local businesses, forest health and recreation
source:
[h/t SMc]
— — — — — — — — — — — — — — — —
Boise National Forest SOPA Update
USDA Forest Service 1/4/2017
This information has recently been updated, and is now available.
https://www.fs.fed.us/sopa/forest-level.php?110402
The Boise National Forest's "Schedule of Proposed Actions" (SOPA) for January 1 through March 31, 2017 is now available on the Boise National Forest Schedule of Proposed Actions webpage. The Forest Service produces the SOPA every three months to keep the public informed about projects that the Forest is currently working on or planning to analyze in the near future.
The SOPA has been standardized across all National Forests from a national database to track key project planning information. The reports for the Boise and all other National Forests are currently available at http://www.fs.fed.us/sopa or through the Boise National Forest website at http://www.fs.fed.us/sopa/forest-level.php?110402. The Forest Service automatically posts the SOPA four times a year in January, April, July, and October.
If you have questions about a specific project please contact the project leader listed in the SOPA. If you have general questions about the SOPA, please feel free contact me.
Sincerely,
Melissa Yenko
Forest Environmental Coordinator
Boise National Forest
— — — — — — — — — — — — — — — —
Payette National Forest January 2017 – March 2017 Schedule of Proposed Actions (SOPA)
USDA Forest Service 1/4/2017
This information has recently been updated, and is now available.
Here is the link to the Payette NF SOPA web page: Payette NF Schedule of Proposed Actions
https://www.fs.fed.us/sopa/forest-level.php?110412
The current SOPA Report contains a list of proposed actions that will begin or are currently undergoing environmental analysis and documentation. Questions and comments regarding projects listed in the SOPA should be directed to the Project Contact shown in the SOPA.
— — — — — — — — — — — — — — — —
Idaho Power-Horseshoe Bend to Garden Valley Powerline Project
USDA Forest Service 1/4/2017
The Boise National Forest and Bureau of Land Management- Four Rivers Field Office (BLM) are seeking public input (scoping comments) for the Horseshoe Bend to Garden Valley Powerline Project. Idaho Power Company (IPC) has submitted right-of-way applications to the Boise National Forest and the Bureau of Land Management to authorize the portion of the project on federally administered lands.
Project Description
IPC proposes to upgrade and rebuild approximately 14 miles of a decommissioned 25-kilovolt (kV) power line to a 34.5 kV distribution line from the Porter Creek area north of Horseshoe Bend to Placerville, Idaho. The proposed project would also involve the construction of a new 34.5 kV distribution line approximately 9.6 miles from Placerville along Alder Creek Road to Garden Valley, Idaho.
For a more detailed description of the proposed project, please review the proposed action report on the Project webpage:
http://www.fs.usda.gov/project/?project=48879.
How to Comment
The Forest Service is contacting interested persons, groups, and agencies to make them aware of the project and to gather pertinent feedback. Please make your comments as specific as possible to help us identify and address issues.
Electronic, written, hand-delivered, and facsimile comments concerning this project will be accepted. Comments may be submitted through the Horseshoe Bend to Garden Valley Powerline Project webpage: http://www.fs.usda.gov/project/?project=48879. To submit comments using the web form select "Comment on Project" under "Get Connected" on the right panel of the project's webpage.
Email comments must be submitted in a format such as an email message, plain text (.txt), rich text format (.rtf), Adobe (.pdf) and Word (.doc) to: comments-intermtn-boise-emmett@fs.fed.us. Please put "Horseshoe Bend Project" in the subject line of e-mail comments.  Comments must have an identifiable name attached or verification of identity will be required.  A scanned signature may serve as verification on electronic comments.
Written comments must be submitted to: Boise National Forest, Emmett Ranger District, Attention:  Terre Pearson-Ramirez, 1805 Highway 16, #5, Emmett, ID 83617 or by fax at 208-365-7037.  The office hours for those submitting hand-delivered comments are: 8:00 a.m. to 4:30 p.m. Monday through Friday, excluding holidays. Comments received in response to this request will be available for public inspection in the "Public Comment Reading Room" on the project webpage and will be released in their entirety, if requested, pursuant to the Freedom of Information Act.
When to Comment
This project is subject to requirements at 36 CFR 218.7 parts (a) and (b). An objection process will be offered before the final decision is made (36 CFR 218). In order to be eligible to file an objection, specific written comments related to the project must be submitted during the designated scoping period identified above or other designated public comment period specifically requested per requirements at 36 CFR 218.5 during the environmental analysis process. Individual members of organizations must have submitted their own comments to meet the requirements of eligibility as an individual.
Comments must be posted by February 3, 2017 to be associated with this designated scoping period. The Idaho Statesman is the newspaper of record for the legal notices for this project. This scoping comment period is considered a designated comment period as defined under 36 CFR 218. For more information on how the objection process works for projects and activities implementing land and resource management plans, please read the regulations under 36 CFR 218 Subparts A and B on the National Forest Service web site at:

Only those who subscribe to the mailing list, submit comments, or notify the Forest that they would like to remain on the mailing list for this project will receive future correspondences on this project. Anonymous comments will be considered.
For further information on the project, please contact Terre Pearson-Ramirez, Project Leader, at tramirez@fs.fed.us or by phone at 208-382-7457
— — — — — — — — — — — — — — — —
Environmental group challenges Clearwater forest logging
1/5/17 AP
Lewiston, Idaho — An Idaho conservation group has filed a lawsuit over the U.S. Forest Service's decision to log and build a temporary road in an undeveloped part of the Nez Perce-Clearwater National Forest.
The Lewiston Tribune reports that Friends of the Clearwater filed a lawsuit challenging the Forest Service's analysis that found logging and other work near Orogrande won't degrade the area or threaten its roadless status and its future as a potential wilderness designation.
Friends of Clearwater Ecosystem Defense Director Gary Macfarlane says the Forest Service's environmental analysis did not meet standards required by the National Environmental Policy Act. He also said the analysis is contrary to other roadless area logging decisions the agency has made.
source:
— — — — — — — — — — — — — — — —
Western US sagebrush defense plan will endure, official says
By Keith Ridler –  1/3/17 AP
Boise, Idaho — Interior Secretary Sally Jewell says a new wildfire-fighting plan to protect a wide swath of sagebrush country in the West that supports cattle ranching and is home to an imperiled bird will likely continue after the Obama administration ends.
Jewell spoke Tuesday after getting her last update at the National Interagency Fire Center in Boise where managers oversee the nation's firefighting resources.
Jewell's 2015 secretarial order to protect sagebrush steppe is considered by public lands experts, outdoor enthusiasts and scientists as one of the most significant federal land policy changes since 1934.
It directed federal resources for the first time to fight blazes in open sagebrush steppe that supports cattle ranching, recreation and some 350 species of wildlife, including sage grouse.
Western Republican governors have supported the effort.
source:
— — — — — — — — — — — — — — — —
Interior Secretary Sally Jewell says maybe now that GOP is in control, Congress will end 'fire borrowing'
By Betsy Z. Russell The Spokesman-Review Jan. 3, 2017
BOISE – Interior Secretary Sally Jewell, who made her final official visit to the National Interagency Fire Center in Boise on Tuesday, said it's "very frustrating" that Congress still hasn't found a way to stabilize wildfire prevention programs despite years of pressure and bipartisan agreement.
"I will remain optimistic that when we have full control by one party, that there's no one to blame but themselves for not moving forward on this issue," Jewell told reporters. She noted that it's an issue "that has been bipartisan, but very much impacts people in the West – and the Republican Party is well-represented in the West, so perhaps we'll see some movement."
Idaho GOP Sens. Mike Crapo and Jim Risch and Oregon Democratic Sen. Ron Wyden have been among the leading voices to change the funding system from a system that robs wildfire prevention budgets to pay to battle fires in the worst fire years. They want the largest and costliest wildfires paid for like other natural disasters are funded.
continued:
—————————————-

Letter to Share:
Happy New year – Bird Feed
Just a reminder, the wild birds are hungry.  We have bird feed bagged up.  Dan Hansen cleared out the snow so you can get to it easy.  This will end with the next snow and wind storm.  Then it will be hard to get till Dan gets to digging it out again.  We have about 20 bags that are ready.  Then it will be filling bags from the totes.  We have bags it just takes able body's to fill them.
I have about 60 quail, 30 to 50 mourning doves, 25 to 30 arisen doves, some cotton tails and I don't know how many small birds.  Always activity in the yard.  Sure beats looking out the window at the blowing snow.  HA.  If you need feed give me a call and I will give directions to Viola, Idaho.
208-883-3423
"Whiskers"
http://www.thegamebirdfoundation.org/
————————————
Critter News:
Landscaping plant blamed for elk deaths in Boise foothills
Alex Livingston, KTVB January 04, 2017
Boise – Seven elk died after eating a poisonous plant in the Boise foothills near Table Rock, the Idaho Department of Fish and Game said on Wednesday.
The plant – Japanese yew – is commonly used for landscaping in yards.
"Elk are coming out of the high country due to the weather that we're having, and as a result they're ending up in areas in close proximity to neighborhoods," said Regional Conservation Educator Evin Oneale.
Fish and Game officials say a local sportsman found the dead elk scattered over a hillside just below Table Rock Road. Officers initially thought they were dealing with a case of poaching, but after closer examination realized it was something else.
"None of the elk had bullet wounds or other obvious signs of trauma," Conservation Officer Ben Cadwallader said in a statement. "They all appeared to be in great shape, with adequate fat reserves and solid bone marrow; we concluded that we were dealing with some sort of toxin instead."
Field necropsies and an analysis of the animals' stomach contents revealed that Japanese yew was the culprit.
"They die rather quickly," said Oneale. "It takes about a half a cup of yew leaves to kill an adult elk and they die pretty quickly – so sometimes it's within just a few feet of where they're browsing on the plant."
continued:
— — — — — — — — — — — — — — — —
Rogue deer and elk descend upon Weiser
Gretchen Parsons, KTVB January 03, 2017
Weiser, Idaho – Seeing wild elk and deer might be a thrill for some, but ranchers and farmers in Weiser say the animals are a nuisance, eating food that doesn't belong to them.
"Winter time is a tough time, they come in with the groceries on their back so what they were able to eat in summer and fall is the condition they go into winter," said Fish and Game's Statewide Deer and Elk Program Coordinator Craig White.
Over the past three weeks, several Weiser ranchers have witnessed herds of deer and elk by the hundreds come onto their property and go to town on their hay.
continued:
— — — — — — — — — — — — — — — —
Aerial big-game surveys to begin in Idaho Panhandle
Rich Landers The Spokesman-Review Jan 2, 2017

Bull elk are counted by an Idaho Fish and Game Department aerial survey. (Idaho Department of Fish and Game)
Aerial big game surveys are scheduled in the Panhandle Region and other portions of the state during January as the Idaho Fish and Game Department collects data on deer and elk numbers.
"We want to give folks a heads up regarding these operations," said Craig White, the agency's Deer and Elk Program coordinator. "They may see a low-flying helicopter working in their favorite area."
continued:
— — — — — — — — — — — — — — — —
Centennarian hunter bags his elk
Rich Landers The Spokesman-Review Jan 4, 2017
Gordon Blossom of Thorp, Washington, who's been hunting since he was 10, killed an elk on Dec. 27 to celebrate his 100th year of age.
"I'm the luckiest man in the world," he told the Daily Record of Ellensburg. "I just love to be out there."
continued:
— — — — — — — — — — — — — — — —
Court throws book at 'honest sportsman' for illegal kill
Rich Landers The Spokesman-Review Jan 6, 2017
A big-game hunter says he was harshly punished by a Montana court for coming forward to authorities after making an honest mistake.
The intriguing story from the Valley Press/Mineral Independent will make any hunter cringe in one way or another.
After waiting 30 years to draw a tag for the chance to hunt bighorn sheep, the hunter ended up paying $32,000 for accidentally killing two prized rams and a ewe.
Here's the story:
— — — — — — — — — — — — — — — —
KWVR Oregon Wolf Education weekly Wolf Report
First week of January 2017
— — — — — — — — — — — — — — — —
Mexican veterinarians sue Idaho dairy for human trafficking
By Rebecca Boone – 1/5/17 AP
BOISE, Idaho — Six Mexican veterinarians who say they were recruited to work at an Idaho dairy farm as animal scientists have filed a federal human trafficking lawsuit against the dairy's owners and the lawyer who arranged work visas, claiming they were instead forced to work as laborers, milking cows and shoveling manure for about a year.
The veterinarians had been promised that they would oversee animal health and reproduction programs at Funk Dairy Inc. in the small southern Idaho town of Murtaugh and were brought to the U.S. on TN visas for professionals from Mexico and Canada, said the lawsuit filed in U.S. District Court in Boise on Tuesday.
continued:
— — — — — — — — — — — — — — — —
Idaho's sage grouse lawsuit dismissed by federal judge
Keith Ridler Associated Press KTVB January 06, 2017
BOISE – A judge has rejected Idaho Gov. C.L. "Butch" Otter's lawsuit contending the Obama administration acted illegally by imposing federal land-use restrictions intended to protect the sage grouse in Idaho and southwestern Montana.
U.S. District Court Judge Emmet G. Sullivan in dismissing the lawsuit Thursday didn't rule on the merits of the claims but said Otter lacked standing because the state didn't prove it had been injured.
Because Otter lacked standing, the court says it doesn't have jurisdiction and dismissed the lawsuit.
continued:
— — — — — — — — — — — — — — — —
Bald eagles tussle for food in season of plenty
Rich Landers The Spokesman-Review Jan 3, 2017

Bald eagles tussle in the air for control of a kokanee one had snagged from the water with its talons in the Wolf Lodge Bay area of Lake Coeur d'Alene. (Carlene Hardt)
Despite a 20-year high number of kokanee spawning in the Wolf Lodge Bay area of Lake Coeur d'Alene, bald eagles still occasionally battle for their share.
Photographer Carlene Hardt ventured out in the cold weather on New Years eve and captured images of an aerial struggle as two eagles vied for a fish as though they were football players battling for possession of the ball.
continued:
— — — — — — — — — — — — — — — —
Woodpecker expert at excavating nesting quarters in tree
Rich Landers The Spokesman-Review Dec 30, 2016
With no tools save for what nature gave [them], a woodpecker [pair] patiently scopes out a site and hollows out a nest cavity from scratch in this fascinating time-lapse video:
Link to video on wimp:
— — — — — — — — — — — — — — — —
Man's Rescue Of Sparrow Frozen To Metal Fence Is Truly Heartwarming
The bird landed on the frigid fence with wet feet from a heated water tank.
David Moye The Huffington Post 01/06/2017
A sparrow whose feet were frozen to a metal fence is the star of a heartwarming video, thanks to an Idaho man who rescued it.
Nelson Miller of Caldwell was feeding horses on New Year's Day when he saw the sparrow stuck to a steel fence near a heated water tank.
"It is not uncommon for birds to drink from the heated tank," Miller wrote on his YouTube post. "Apparently this unfortunate bird had gotten its feet wet and, while making its exit, had become frozen to the fence in the prevailing near zero Idaho temperatures."
continued w/video:
— — — — — — — — — — — — — — — —
Young angler lands, releases Idaho brookie record through ice
Rich Landers The Spokesman-Review Jan 5, 2017

Kazen Cromar, 10, poses with his 22-inch-long Idaho catch-and-release record brook trout caught in December 2016 at Henry's Lake. (Courtesy)
Henry's Lake near Island Park, Idaho, upheld its reputation for producing big trout last month as ice fisherman Kazen Cromar, age 10, caught a 22 inch brook trout to set a state catch-and-release fishing record.
The fish exceeded the 21-inch catch-and-release record caught just a week earlier.
The boy said he beat his father, Charles Cromar, to the rod and fought the behemoth 5-pound brook trout for some time.
"It was kind of hard to pull it up," Kazen said.
continued:
— — — — — — — — — — — — — — — —
Columbia Basin Bulletin
Weekly Fish and Wildlife News
http://www.cbbulletin.com
January 6, 2017
Issue No. 815
Table of Contents
* Comment Period Extended For Feds' Scoping On New EIS For Columbia/Snake River Hydro System
http://www.cbbulletin.com/438159.aspx
* NW Power/Conservation Council Completes Review Of Fish Passage At High-Head Dams; Part Of 3-Phase Approach
http://www.cbbulletin.com/438158.aspx
* Study: Using Smart Phones For Recreational Anglers' Salmon/Steelhead Catch Reporting Could Aid Fisheries Management
http://www.cbbulletin.com/438157.aspx
* ESA-Listed Chum Salmon Below Bonneville Dam Show Good Spawning Rate; Flows Maintained To Protect Redds
http://www.cbbulletin.com/438156.aspx
* Study Shows How 'Density-Dependent Competition' Impacts Size, Maturity Of A British Columbia Chum Salmon Run
http://www.cbbulletin.com/438155.aspx
* ODFW Study Details How Winter/Spring Flow Regimes Sent Crooked River's Redband Trout Population Into Nose Dive
http://www.cbbulletin.com/438154.aspx
* New Fishing Rules Aimed At Protecting Lake Roosevelt's Wild Redband Trout; Last Healthy Population In U.S. Upper Columbia
http://www.cbbulletin.com/438153.aspx
* West Coast Ocean Protection Act Introduced To Permanently Prohibit Offshore Drilling
http://www.cbbulletin.com/438152.aspx
* Washington State Offers Steelhead License Plates To Help Fund Conservation Of Native Steelhead
http://www.cbbulletin.com/438151.aspx
* Researchers Say 'Cold Bias' Corrected In Debate Over NOAA 2015 Report On Continued Ocean Warming
http://www.cbbulletin.com/438150.aspx
—————————————
Fun Critter Stuff:
Best Wildlife Cam Surprise Ever
Nature Time photography by Pam & Richard in Florida
A bobcat walked right in front of our Santa outside!  Wow!  I about fell off my chair when I was looking over the pictures from the night before.  Some of our other recent pictures are here too, including Merry Christmas raccoons.  Have a great holiday!
Click on any pictures on this blog to see them full size with additional details.
[h/t SMc]
— — — — — — — — — — — — — — — —
Whitetail doe plows thru snow
Rick Tolman 27 Dec 2016
Whitetail doe makes a path thru the fresh snow as it walks past the snow-covered picnic table and other snow covered tables left outside. She shows how deep the snow is. Some junco's fly underneath the picnic table after she plows on by.
— — — — — — — — — — — — — — — —
Deer enjoying Holiday Feast
Wildwood Park & Zoo – Wisconsin
Link:
— — — — — — — — — — — — — — — —
[h/t BG]
———————————–
Fish & Game News:
News Releases
https://idfg.idaho.gov/press
———————————–
Tips & Advice:
Safety First: 8 Steps to Installing Winter Tire Chains
Step 1 – Lay the chains out on the ground with the traction part of the crosslink facing the ground. Ensure the chains are free of twists and tangles.
Step 2 – Place the chain over the tire with the fastener on the outside and the traction part facing up, away from the tire. Ensure the side chains and fastener hooks are not under the tire. Place excess loose crosslinks under the tire. Hook the inside fastener as tight as possible, followed by the outside fastener pulling as tight as possible.
Step 3 – Drive forwards or backwards over the chain until the hooks are at axle height, about halfway up the tire.
Step 4 – Hook the inner chain first, as tight as possible, leaving just enough room to hook the outer fastener.
Step 5 – First, hook the middle fastener tightly.
Step 6 – Next, hook up the inside rail as tight as possible.
Step 7 – Hook up the outside rail as tight as possible.
Step 8 – If chains are equipped with tightening device (d-cam tightener), tighten now. If not, use bungee cords to remove slack.
————————————–
Trivia:
Earth closest to sun on January 4
By Bruce McClure – Earth & Sky January 4, 2017
On January 4, our planet Earth reaches its closest point to the sun for all of 2017 at 14:18 Universal Time (8:18 a.m. CST). This is Earth's perihelion.
The word perihelion is from Greek roots peri meaning near, and helios meaning sun.
Earth is closest to the sun every year in early January, when it's winter for the Northern Hemisphere. We're farthest away from the sun in early July, during our Northern Hemisphere summer.
Earth is about 3 million miles (5 million km) closer to the sun in early January than it is in early July. That's not a huge change in distance. It's not enough of a change to cause the seasons on Earth.
continued:
——————————–
Seasonal Humor:
———————————-
Winter Physics:
Hot water thrown in -33C (-27F) cold air
—————————————-