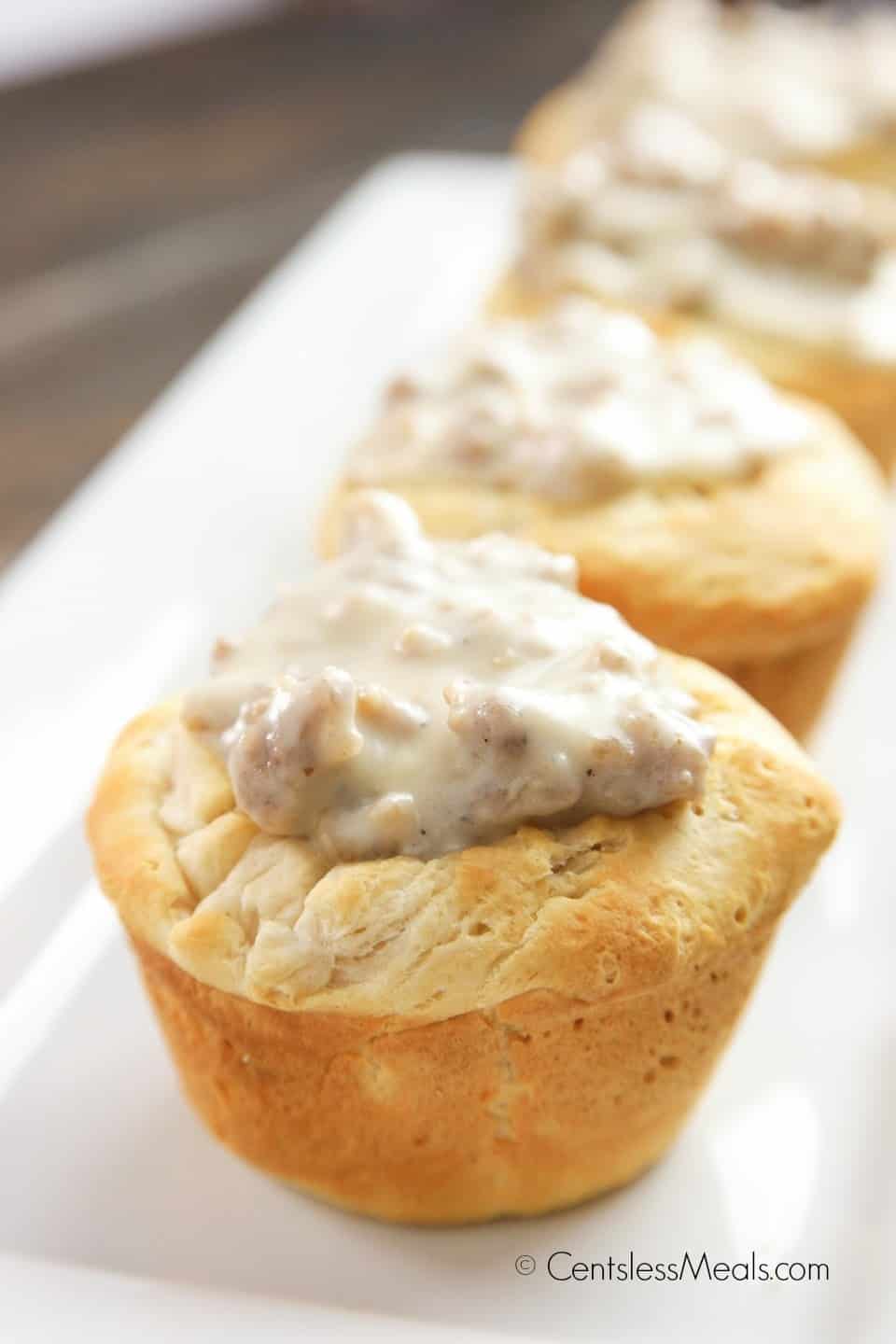 Servings: 8 servings
Ingredients
1 can of refrigerated biscuits (the flaky type don't work as well for this recipe)
1 lb ground breakfast sausage
1/4 cup flour
1/4 cup butter
2 cups milk (approximately)
salt and pepper to taste
Instructions
Crumble and brown sausage in a pan.
Remove sausage but leave drippings in the pan. Stir in butter.
Add flour and stir, to create a roux. Let cook about 1 minute. Slowly add 1 cup of milk and stir until thickened. Add remaining milk as needed to get desired consistency.
Add sausage back to the gravy and season with salt & pepper.
Open can of biscuits and place one biscuit in each well of a muffin pan. Create an indent with a spoon.
Bake as directed pressing the indent in again halfway through baking. Once browned, remove from the oven and fill with sausage gravy.
——————————–