Feb 4, 2018 The Yellow Pine Times – Valley County, Idaho
Village News:
Ski Race Jan 27
Here are the results:
1st place – Kathleen Hall
2nd place Freya Huber
3rd place – Heather Huber
4th place Matt Huber
5th place – Skadi Huber (while sleeping)
DNS – Deb Filler (due to pre race injury at Deb's Demise)
It was a tight race, but ultimately Kathy's, downhill skis-off tactic, and a little last minute elbowing won her the gold.
Thanks to all participants and spectators, see you next year.

— — — —
Yellow Pine Tavern
Up coming events: February 4th Superbowl Sunday Party. February 17th Pie Contest.
Watch all of your favorite sports on our Big Screen TV at the Yellow Pine Tavern. Featuring Football. Open 9am to 8pm (or later on game nights.) Juke box is up and going!
— — — —
The Corner
The Corner is closed for the season.
— — — —
Winter Water Advice
To help prevent frozen water, avoid parking over buried water lines, allow the natural snow cover to insulate the ground. Driving over the lines will also push the frost deeper and can result in frozen pipes. Also, don't plow the snow over where water lines are buried, and avoid covering up water shut off valves.
— — — —
Be Predator Aware
No recent reports of activity around the village during this mild weather. There have been reports of fox, coyote and a small cougar late last month. Keep an eye on small dogs and cats and please don't leave pet food outdoors.
— — — —
2018 Fest
The 2018 festival T-shirt contest is now open! All entries must include the year (2018) and the festival name "Yellow Pine Festival" in the design Entries must be received by Friday, May 18th, 2018. The prize for the winning design is $100! Multiple designs by the same artist can be sent in.
Hint: these shirts are screen prints, simpler designs stand out better. Submit your entry by email to Marj Fields at fieldsmarjie @ yahoo.com
— — — —
YPFD News:
Winter Fire Safety Tips
Keep your chimney clean to prevent flue fires. Make sure your smoke detector is working. Never leave a portable electric heater unattended. Fire extinguishers should be charged, visible and easily accessible.
There are YPFD T-shirts, as well as YPFD patches and stickers for sale at the Tavern now.
Training will resume in the spring.
— — — —
VYPA News:
Next meeting June 2018
— — — —
Winter Propane Tips
Keep the snow cleared around propane lines and pipes leading from your tank to the house. The weight of snow sliding off roofs can cause leaks that can result in fire. Make sure you have a CO detector with working batteries.
Amerigas Phone: (208) 634-8181
Ed Staub & Sons Phone: (208) 634-3833
— — — —
Diamond (Kennedy) Fuel & Feed
"50# bags Ice melt on sale for $8 per bag." 208-382-4430
— — — —
Follow The Yellow Pine Times on Facebook
———————–
Local Observations:
Monday (Jan 29) overnight low of 29 degrees, no new precip, cloudy this morning. Measured 11″ of snow on the ground, settled quite a bit yesterday. Steep roofs have slid, flatter roofs holding about 6-8″ of heavy snow. Chickadees, nuthatches, a hairy and a downy woodpecker and a pine squirrel visiting. Quiet day, warming up and dripping before lunch time. Fog rolling in from the river just before 3pm, high of 46 degrees. Cloudy and breezy evening, windy night.
Tuesday (Jan 30) stayed above freezing last night and windy. Overcast this morning, just starting to sprinkle around 1030am, lost an inch of snow, average 10″ on the flat. Chickadees, nuthatches and a pine squirrel visiting. Female Downy woodpecker showed up, then the male downy. Rain/hail/snow mix for a while early afternoon, enough to make the ground white, but not enough to measure, high of 42 degrees. Partly clear sky just before dark and dipping below freezing. High thin clouds made the full "blue" moon hazy with a rainbow colored halo around it.
Wednesday (Jan 31) overnight low of 18 degrees, overcast and icy paths this morning and cloudy. Measured 10″ of old snow on the ground. Chickadees and nuthatches visiting. Cloudy and cold mid-day. Male downy woodpecker visited. Gray cloudy afternoon, high of 34 degrees. Quiet evening. Thin clouds and filtered moonlight.
Thursday (Feb 1) overnight low of 19 degrees, partly cloudy to partly clear this morning, high thin clouds. Icy paths and 10″ of old crusty snow. Chickadees and nuthatches, the female hairy woodpecker, and 2 pine squirrels visiting. Cloudy afternoon, high of 38 degrees. Lightly flaking snow at dark, probably snowed until around 2am.
Friday (Feb 2) measured 1/2″ of heavy wet snow from last night, average of 10″ snow on the ground. Melting a little and dripping off the roof as it was above freezing. Chickadees and nuthatches visiting. Pine squirrel and woodpeckers showed up later. Overcast early afternoon and warm, high of 43 degrees, melted snow trickling off the roofs. Late afternoon rain and a little snow at the end, then became rather foggy.
Saturday (Feb 3) overnight low of 29 degrees, mostly cloudy this morning, average of 9″ of old snow on the ground. Getting some muddy patches on the icy paths. Chickadees, nuthatches, woodpeckers and the pine squirrel visiting. Overcast and warm by early afternoon, high of 50 degrees (perhaps a record?) Some snowmobile traffic, streets look icy. Cloudy quiet evening.
Sunday (Feb 4) overnight low of 33 degrees, warm and sprinkling this morning, measured an average of 8.5″ of old snow on the flat. Tree wells are showing more bare ground. Streets are snow covered but turning to mushy ice. Steep roofs are bare, flatter roofs are holding a few inches of wet heavy snow. Chickadees and nuthatches visiting, heard a raven and a clark's nutcracker calling off in the distance (have not seen any steller jays around this week.) Female hairy woodpecker visited. Sprinkles and showers most of the day, high of 45 degrees. Low clouds and light fog at sunset.
—————————–
Local Report to Share:
Johnson Creek Fish Report 2017
by John Byrne, Nez Perce DFRM
link: Johnson Creek 2017.pdf
————————-
Letter to Share:
Commissioner Cruickshank January 2018 Newsletter
1/31/2018
From the Desk of Commissioner Cruickshank,
Well Happy New Year everyone.
Tuesday January 2nd
I received a call from the McCall Community Center concerning applying for exempt license plates for their new wheelchair adapted van. I started the research and later found it needed a letter from the commissioners so I placed this on our next meeting agenda.
I received a call from the Executive Director of the Idaho Association of Highway Districts asking for more information on the Secure Rural Schools funding and efforts to work on the funding support.
Wednesday January 3rd
I returned a call to the person I spoke to on the Senior Van to explain and understand what they needed to do.
I sent an email requesting a private gate be opened for the Snowmobile Grooming program off West Mountain Road.
Thursday January 4th
I placed a call into Lakeshore Disposal to inquire about the Baler parts for the Recycle and discussed the Plastic Recycling being used as an alternative fuel source to dry materials for the concrete facility in Salt Lake.
Friday January 5th
I participated in a NACo Executive Board Conference Call. Topics discussed were the recent NACo Fall Board, Government shutdown impacts, Tax Reform impacts, Poverty in the country, Rural Action Caucus this spring combining with the Farm Bill discussion, NACo Legislative Conference schedule and received a Legislative update on national issues that impact counties including Valley County.
Monday January 8th
Commissioner meeting today. You can find the minutes of our meetings by going to our website at Valley County Idaho | Official Site and then find the commissioners section. Then click on Agendas and Minutes to review. I must explain that after a commissioners meeting it takes several weeks before the minutes are approved to be placed on the website.
http://www.co.valley.id.us/
Tuesday January 9th
I sent an email to schedule a meeting with the Director of the Idaho Department of Parks and Recreation as I had to cancel a meeting in December.
I sent an email to the Bureau of Reclamation (BOR) office in Boise inviting staff to come discuss Agricultural Easements around Lake Cascade and to discuss Hazardous Fuel Treatment for lands the BOR administers to reduce the fire hazard near private residences along Lake Cascade.
Tonight I drove to Horseshoe Bend and attended a dinner of the Squaw Creek Soil Conservation which has a portion of their work in Valley County in the High Valley Area. Each year they do a dinner to thank all for their work and do special recognition to farmers or ranchers who have done improvements for soil and/or water conservation.
Wednesday January 10th
I listened in on a NACo Public Lands conference call. Topics discussed were Payment in Lieu of Taxes (PILT), Secure Rural Schools (SRS) funding, of which both have not been reauthorized by congress to date. Also discussed was the upcoming Farm Bill reauthorization, Rural Infrastructure including Broadband needs and continuing the work to insure our Natural Resources are used wisely.
I received a call from the Donnelly Fire Department Chief letting me know he received permission from DEQ to use the wood pile at the Transfer Station for a training exercise for firefighters. They will do the training while the site is closed on Saturday night and Sunday.
Thursday January 11th
I visited with Lakeshore Disposal on other options to recycle Plastic. A possibility of accepting Plastic 1's and 2's is being looked at.
I hosted a NACo Western Region Conference call. As the NACo Western Region Representative we have calls once a month to discuss legislative updates or other items of interest. During this call we heard from a NACo Staff person who testified on Water Resources and Development as to the issues counties must deal with to comply with all the various agencies and how they conflict. The topic is up for renewal and several people from various agencies were asked to testify. Also discussed was Rural Infrastructure development similar to what was discussed yesterday on the Public Lands call.
Friday January 12th
I met with the Idaho Department of Parks and Recreation Director as he wanted to know of any concerns we have in Valley County and to see what my thoughts were on potential improvements for Ponderosa State Park in the next 3 to 5 years. Adding more cabins and looking at possible redevelopment of the church camp site that is now part of Ponderosa State Park.
I met with some folks from the Big CK/YP Collaborative to discuss private property access as we haven't met in some time and need to understand the concerns of others including the private property owners on how they want to access their lands or for recreation.
Tuesday January 16th
Commissioner day today due to the Holiday on Monday. Please find the minutes of the meeting on the Valley County website.
http://www.co.valley.id.us/
Wednesday January 17th
I participated in an Idaho Association of Counties (IAC) Legislative call to discuss the Idaho Legislative Session and to discuss the status of the legislation IAC is working on for the membership.
Thursday January 18th
I submitted meeting requests to Idaho Senators Crapo and Risch for a possible meeting in March when I am in Washington DC for the NACo Conference.
I attended the morning session of the Payette Forest Coalition in McCall. Topics discussed were initiatives from Secretary Perdue and Forest Service Chief Tooke. In the discussion was a request to increase timber sales however the increase doesn't get the harvest to what it was in the 70's and 80's which we all understand will probably never happen again.
Also a presentation was shown on Stewardship Contracts vs Timber Sales and how the receipts were utilized. The Forest Service is awarded the Stewardship revenue while counties receive 25% of the Timber Sale receipts which are used for county road maintenance and schools. Unfortunately the lack of timber sales has drastically reduced the revenue for the county and schools to where the funding isn't enough to handle the needs today.
Later in the day I participated in a call with several individuals looking at our Bio-Mass study and what could possibly be created with more input. This was great news to see others looking at how bio-mass from our forests could be utilized. With Fire Wise projects happening in our area we are looking for opportunities to create more value from these projects which in turn will create more areas where work could be accomplished.
Friday January 19th
I attended a Community Agreement Meeting at Midas Gold. Midas Gold is looking at how they can be part of the communities in our region and how they can partner with others to help with the community needs. Projects such as the funding assistance with the McCall Golden Glove Baseball Park, crushed gravel to reduce sediment to protect fish are just two examples of how a Community Agreement would assist our region.
This afternoon I participated in a NACo Executive Board conference call. The main topic was the looming Government Shutdown and what that will mean to counties.
Saturday January 20th
Catch up day today reading emails, reviewing items for the next commissioner meeting and replying to email requests.
Monday January 22nd
Commissioner meeting today. Please review the minutes once approved on the Valley County website.
Tuesday January 23rd
I attended a Board of Community Guardians meeting today in McCall. We are in need of more folks to be part of this effort so if you know of someone who might be interested in being a Volunteer or on the Board please contact me.
Wednesday January 24th
I attended an IAC Legislative Committee meeting in Boise. Discussed were the IAC legislative bills and others that are starting to be printed as the Legislature swings into motion.
I participated in a National Forest Counties and Schools Coalition conference call to hear the latest on Secure Rural Schools (SRS) funding efforts with congress. I can say that all the Idaho Delegation is either a co-sponsor or has signed on to support the reauthorization. However more support is needed and the call is about reaching out to other states to get them to support the efforts. 9 Million students rely on the funding and many county road departments need the funds to assist with maintaining the county roads.
Thursday January 25th
I participated in a NACo Transportation Committee conference call. Today we discuss the upcoming NACo conference and invited speakers. We also learned a Transportation Hill Briefing will be held sometime during the conference to speak on Transportation Infrastructure.
This afternoon I sent emails to surrounding states to request either thanking their Delegation for supporting SRS or to request they ask those who haven't signed on to do so. If successful in receiving SRS funding this helps reduce the tax burden on property owners. Even though the Idaho Delegation supports the reauthorization it takes many more votes to insure the funding happens.
Friday January 26th
I traveled to Payette to attend an IAC District 3 meeting where elected officials from the ten southwest Idaho counties get together and discuss issues or learn from others on what is going on around the region. Eight of the ten counties were represented at the meeting. We heard a presentation on guidelines from the Public Defense Commission and learned there is a possibility of additional funding from grants to assist with the cost of providing Public Defense for the courts.
I participated in a NACo Western Interstate Region (WIR) call to discuss the upcoming WIR Conference Idaho is hosting in Blaine County this May. As part of the WIR Leadership we were reviewing speakers and presentations for the conference.
Monday January 29th
Commissioner day today. Look for the minutes, once approved sometime in February, on the Valley County website.
Board of Community Guardians
I returned a phone call to an individual looking to provide workforce housing and wanted to meet in the future to discuss his ideas on how this can be done. I set up a meeting time in February when we both had time to discuss this further.
I returned a phone call on concerns of the rough approaches to the new Lake Fork Bridge. With the bridge being constructed in the fall there was no way to have the surface paved. The commissioners had requested the Road Department to blade the approaches to reduce the roughness. When I spoke to the person they said the Road Department had been working on it and he appreciated the work accomplished.
I received a document showing a preliminary realignment of the East Fork of the South Fork of the Salmon River [road] from our engineer. This realignment will correct a problem area along this section of road which has large rocks that slide into the road and impact travel as well as is a contributor of sediment into the river.
Tuesday January 30th
I participated in a NACo Western Interstate Region (WIR) conference call. Today the Western Governors Association (WGA) Deputy Director spoke to us on the partnership they have with WIR to work on common issues. By working together we build a stronger voice on issues related to our western culture of public lands.
I sent the potential realignment preliminary design to our Big CK/YP Group facilitator so it would be available for review prior to our meeting in February to discuss further. This proposal is an attempt to realign the East Fork of the South Fork of the Salmon River Road where the big slide area is that has house size boulders ready to come down. In some years the roadway is blocked by the boulders and it takes time to drill and blast to allow access along this route. I also sent the preliminary design to the landowner that could be impacted by this work.
Wednesday January 31st
I participated in the IAC Legislative Committee conference call to discuss proposed legislation sponsored by IAC and to learn about other proposed legislation that has the potential to impact counties. With the session starting to print bills and have committee hearings the legislators are working on bills everyday. Apparently they have worked through the review of proposed rules early as this generally takes most of a month to get through. So we are watching to insure counties are at the table when they need to be.
Well that wraps up another month of work for me. Before I write again we will know if we have 2 weeks or 6 weeks of winter as Ground Hog Day will have come and gone.
Just a reminder that if something is of interest and you want more information please do not hesitate to ask.
Stay warm, safe and enjoy our winter season.
Thanks for reading the news and staying informed.
Gordon
————————
Idaho News:
Photos: McCall celebrates all things winter at their annual winter carnival
KTVB January 29, 2018
link:
— — — — — — — — — — — — — — — —
First Place Winter Carnival snow sculpture damaged by vandals
Reward fund set up for information on crime
By Tom Grote for The Star-News Feb 1, 2018
The snow sculpture that won the First Place prize at the 2018 McCall Winter Carnival was heavily damaged by vandals Saturday night.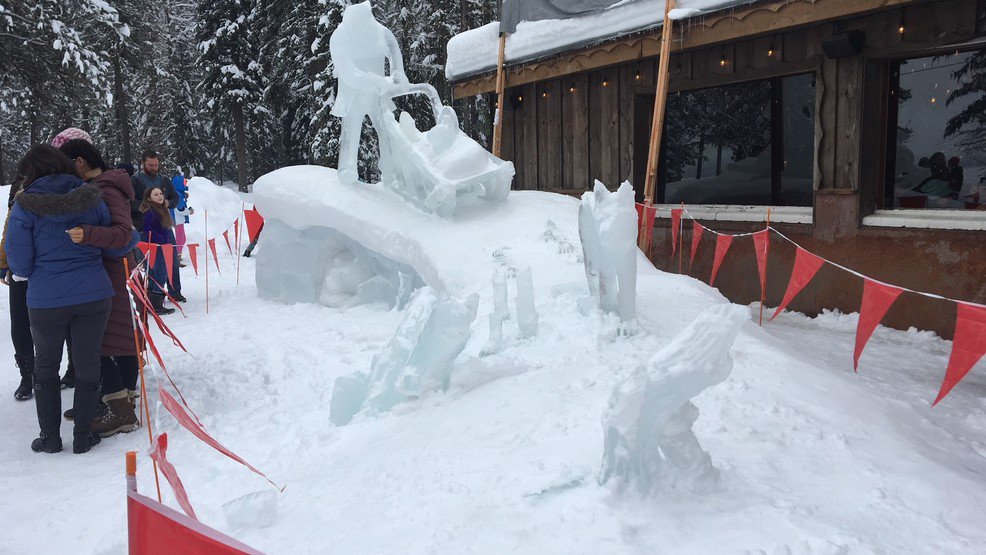 Photo courtesy Ruby's Kitchen Photo shows the First Place McCall Winter Carnival sculpture after vandals knocked over four of the five sled-dog figures Saturday night.
The vandals attacked the sculpture, called "Come Gee! Come Haw!, depicting a sled-dog team, overnight Saturday, said John Schulz of McCall, the builder of the sculpture.
Four of the five icy renditions of sled-dogs, located at Ruby's Kitchen at 324 W. Lake St., were knocked over by the vandals. The "musher," or driver of the team, and the sled were undamaged.
Schulz said Sunday he hoped he could repair the damage for visitors during the final days of the carnival, but he will need a cold night in order to complete the work.
Pat Whipkey, owner of Once Again in McCall, said she was saddened by the vandalism.
Whipkey has placed a jar at her business to collect money for a reward for information leading to the arrest and conviction of the vandals.
"We hope this will send out a message that we, as a community, will not tolerate this," Whipkey said.
continued:
— — — — — — — — — — — — — — — —
State sculpture contest to deliver fresh works of art for second weekend
The Star-News Feb 1, 2018
A fresh crop of snow sculptures will be built between the two weekends of the carnival as part of the Idaho Snow Sculpting Championship.
Depot Park next to Hotel McCall is the scene of the sculpture-making, which started on Tuesday. Awards will be placed on Friday afternoon. Sculptors will compete for $1,500 in cash prizes.
Tonight, hand-dipped corn dogs and chili will be served to anyone coming to the site to encourage the sculptors during their final hours.
The event solidifies McCall's status as the snow sculpting capital of the Northwest. In past years, winning teams have competed and won in various snow sculpting events across the nation and worldwide.
Previous years have seen teams travel from as far away as Montana as well as a team that specializes in sand sculptures.
source:
— — — — — — — — — — — — — — — —
Caldwell woman sues after slipping on ice at McCall Winter Carnival
Katie Terhune KTVB January 30, 2018
McCall, Idaho — A Caldwell woman is seeking $25,000 from the government after she was hurt in a fall outside a ranger station while looking at snow sculptures during the 2016 McCall Winter Carnival.
Attorneys for Ginny Seegmiller filed the lawsuit in federal court Monday.
continued:
— — — — — — — — — — — — — — — —
Boise woman forced to stay in car two days after getting stuck on snowmobile trail
By Max Silverson for The Star-News Feb 1, 2018
Hershel Coulter and his daughter were checking their traps on snowmobiles past Gold Fork Hot Springs east of Donnelly last week when they came upon a car stuck in the snow.
The driver, Tessa Aston, 62, from Boise, had been there for two days. Cold, hungry and dehydrated, Aston was barely alive.
She had taken a wrong turn out of the hot springs parking lot on Sunday, Jan. 21, and followed the ungroomed snowmobile trail on Gold Fork Road.
About a mile in, she realized her error but got stuck while attempting to turn around in her front-wheel-drive 2003 Ford Taurus.
… Coulter and his daughter, Hillerie Hines, of Donnelly, realized something was amiss when they headed up the road on their snowmobiles late in the morning on Tuesday, Jan. 23.
"I wasn't surprised to find a car up there, since we were following a track in the snowmobile trail, but there were no tracks coming out," Hines said. "But I was expecting to find a pickup truck or something, not a small car."
The pair found the car at a 45-degree angle across the road with the driver slumped over the steering wheel.
"After tapping on her window for a while, she lifted her head, opened the door and said, 'I need help,'" Coulter said.
… Coulter was surprised to come across someone stranded so far from safety, with such few supplies.
"Anybody who gets in a car in Valley County needs enough supplies to spend time out there and shouldn't be wearing sandals," he said.
full story:
— — — — — — — — — — — — — — — —
Man gets 25 years for sexually explicit Skype videos with Valley County teens
by KBOI News Staff Thursday, February 1st 2018
McCall, Idaho (KBOI) — A 35-year-old Ohio man was sentenced to 25 years in prison after he engaged in sexually explicit video sessions on Skype with two underage teens from Valley County.
The U.S. Attorney's Office says Timothy Raymond Schmidt of Cincinnati talked with the two victims in 2015.
Officials say he chatted a dozen times with a 17-year-old and 11 times with a 13-year-old and persuaded and coerced the victims into sexually explicit conduct.
continued:
— — — — — — — — — — — — — — — —
Idaho snowpack: What's changed in the last several weeks
by Deni Hawkins Tuesday, January 30th 2018
Boise, Idaho (KBOI) — After a very dry start to January, a change in the jet stream pattern allowed for storms to start parading through the Gem State again this month, prompting a sigh of relief from water managers and winter weather enthusiasts alike. Not that our snowpack situation was "dire," but it certainly wasn't up to par for what's considered average at different points in the season.
Most of our basins are seeing snowpack levels sitting between 60-80 percent of average for this time of year. The Boise basin (which feeds into the Boise River) is at 73 percent of average, while the Payette Basin is at 82 percent of average. Here's a full breakdown of where things stand:
continued:
— — — — — — — — — — — — — — — —
Warm temperatures causing trees and plants to come to life too soon
Katie Keleher Feb 01, 2018 Local News 8
Warm temperatures are causing vegetation to come to life a little sooner than it should.
Mother nature is causing some plants to think it's spring time. Some people are reporting their bulbs are already coming up a few months too soon.
"If things have started to think spring or want to wake up, then that cold can cause harm to trees, shrubs, roses, things like that," Drew French, store manager for Town & Country Gardens, said.
If the weather goes back to freezing, it will kill many of the plants and trees that are budding early.
continued:
— — — — — — — — — — — — — — — —
Record mild temperatures and more on the way!
by Roland Steadham, Chief Meteorologist Friday, February 2nd 2018 KBOI
Today, we tied the record high of 59 degrees in Boise set all the way back in 1881. But, it's not just today. The pattern is going to remain 10-15 degrees above average for the next week! At the same time, the west-central mountains of the state continue to see a little snow here and there. For example, Brundage Mountain picked up 2" of new snow in the last 24 hours. So, we're getting snow where we need it and we're seeing super mild temperatures here in the Treasure Valley. I have not heard too many complaints lately. Although, it would sure be nice if Bogus Basin would get some of that action.
So why is this happening? Our weather pattern has a funny way of going through cycles. Sometimes it's cold and wet, but this winter has been fairly mild. The Jet Stream (storm track) has shifted to the north and is favoring the northern half of the state. As the storms slide in from the northwest, they have been generating cold air and snow in the central mountains. As a result, we get a lot of clouds, occasional showers and very mild air. As long as the storm track remains to the north, we can expect to see more of the same. I think it stays this way at least for another week.
continued:
— — — — — — — — — — — — — — — —
Injured snowmobiler airlifted to local hospital after crash
2/4/18 AP
Island Park, Idaho — A man injured in a snowmobile accident in eastern Idaho has been taken to a local hospital.
The Rexburg Standard Journal reports that the man was reportedly knocked unconscious Saturday afternoon during a crash at the west end of Island Park Reservoir.
Thick clouds and fog initially prevented an ambulance helicopter from flying.
First responders came to his aid and provided treatment. Rescue crews secured the man to a toboggan and took him to Harriman State Park where a helicopter was eventually able to land and airlift the injured man out.
source:
— — — — — — — — — — — — — — — —
Whooping cough outbreak hits Kimberly schools
KTVB January 31, 2018
Kimberly, Idaho — The Kimberly School District is warning parents after an outbreak of the contagious illness pertussis – commonly known as whooping cough – sickened students at multiple schools.
The superintendent announced the outbreak Tuesday in a letter posted on the district's website. Officials have not released how many cases total have been diagnosed.
Superintendent Luke Schroeder said in the letter that any student or staff member who shows symptoms of whooping cough will be required to go home. Employees and students will need a letter from their health provider before they are cleared to return to school.
continued:
— — — — — — — — — — — — — — — —
Report reveals Idaho has five new flu-related deaths this season totaling to 51 deaths
by KBOI News Staff Friday, February 2nd 2018
The Idaho Department and Welfare released ab Idaho Influenza Surveillance update that reveals five people have died in the last week due to flu-related illness.
This brings the season's total flu-related deaths to 51 in Idaho.
Most deaths have occurred in northern Idaho, with victims being over the age of 50 years-old.
continued:
— — — — — — — — — — — — — — — —
University of Idaho seeks funding for dairy research center
1/30/18 AP
Twin Falls, Idaho — Fundraising in the next few months will be vital to constructing a world class dairy-centric research and teaching facility in southern Idaho.
The Capital Press reports Dean of the University of Idaho's College of Agricultural and Life Sciences Michael Parrella says the Center for Agriculture, Food and the Environment would be the largest research dairy in the country and the only one addressing milk production in an arid climate.
The state Legislature has appropriated $10 million for the $45 million project, and the university is hoping for another $5 million. The university is selling some of its assets to supply another $15 million. The remaining $15 million needs to come from outside sources.
Parrella says the university needs to secure funding commitments by the end of June.
source:
————————-
Scam Alerts:
Scam targets Idaho Power customers
by Abigail Taylor Thursday, February 1st 2018 KBOI
It's a growing scam in Idaho — targeting people's fear of having their power shut off.
Victims get a call from someone claiming to be with Idaho Power, demanding money.
Idaho Power says they've been seeing an increasing number of these reports.
"We had a situation today actually," said Gina Powell, Customer Service Operations Manager for Idaho Power. "A customer was called and the [caller] said he was from Idaho Power and he was driving right now to shut off the power and needed immediate payment."
It's a strategy Idaho Power says they would never use.
continued:
— — — — — — — — — — — — — — — —
Netflix users beware of email scam: Don't click that link
April Stevens February 2, 2018
Don't click that link!
The Grand Rapids Police Department recently posted a public notice of an email phishing scam targeting Netflix users.
According to the post, an email from a fake account has been circulating to a number of Netflix customers, alerting them to the deactivation of their accounts.
The email details that accounts were deactivated because the company "could not validate billing information," then prompts users to click on a link to enter personal information, including credit card numbers.
continued:
——————————-
Mining News:
Ask Midas: What Types of Jobs Will Midas Gold Provide in the Future
January 31 Midas Gold
Midas Gold Idaho wants to keep the community informed about the work we are doing at the Stibnite Gold Project site. The Ask Midas blog series gives the experts in our company a chance to answer some of the community's most frequently asked questions and help clear up any misconceptions around the project.
Right now, the Midas Gold team is close to 40 members strong. However, when the Stibnite Gold Project goes into production we will need to add lots of new members to our team. This week, I want to tell you about what some of those future jobs may be.
What types of jobs will Midas provide in the future?
Midas Gold will need to hire hundreds of employees through the construction, production and restoration phases of the project. In order for the project to be successful we will need professionals in an array of fields from craft and trade jobs to highly specialized roles. We are committed to looking to Idaho first for talent and vendors. The types of jobs we will need in the future include engineers, geologists, environmental scientists and technicians, truck drivers, equipment operators, electricians, mill operators, catering and camp staff, accounting and warehouse staff. As positions become available, we will post them on our website.
If you have a question you would like us to answer, please email it to community@midasgoldcorp.com If you have an employment related question, please email employment@midasgoldinc.com
source:
— — — — — — — — — — — — — — — —
Lands stripped from Utah monuments open to claims, leases
By Brady McCombs – 2/2/18 AP
Salt Lake City — The window opened Friday for oil, gas, uranium and coal companies to make requests or stake claims to lands that were cut from two sprawling Utah national monuments by President Trump in December —but there doesn't appear to be a rush to seize the opportunities.
For anyone interested in the uranium on the lands stripped from the Bears Ears National Monument, all they need to do is stake a few corner posts in the ground, pay a $212 initial fee and send paperwork to the federal government under a law first created in 1872 that harkens back to the days of the Wild West.
They can then keep rights to the hard minerals, including gold and silver, as long as they pay an annual fee of $155.
It was unclear if anyone was doing that Friday.
continued:
———————————–
Public Lands:
BC YP Collaborative February Meeting
The Forest Collaborative will meet on Thursday, February 22nd. The meeting will focus on feedback on the EFSFSR proposal.
Josie Greenwood
STEAM and Environmental Educator
UI Valley County Extension Office
— — — — — — — — — — — — — — — —
Payette River Annual River passes now available for 2018 season
Boise, Idaho, Feb. 2, 2018
Annual River Passes for the Payette River Recreation Area in the Banks and Garden Valley area are now on sale for the entire 2018 season for $20 per pass at the following locations:
Alpenglow Mountain Sports Boise/Bogus Basin Rd 208-331-2628
Cascade Outfitters Garden City 208-322-4411
Idaho River Sports Boise/Hyde Park 208-336-4844
Ray's Corner Market Horseshoe Bend 208-793-2391
Valley View Chevron Horseshoe Bend 208-793-4321
Garden Valley Chevron Garden Valley 208-462-3869
USFS Garden Valley Work Center Garden Valley 208-462-3241
Emmett Ranger District Emmett 208-365-7000
The season pass waives the daily $3 fee charged at each Payette River Recreation site and can also be used in fee areas along the South Fork of the Snake River. Fees will start May 1 in the Payette River complex. River recreation fee sites include: Beehive Bend, Chief Parrish, Banks Beach, Banks River Access, Deer Creek, Confluence and Danskin. During the boating season, there are self-service daily fee stations for non-annual pass holders.
For visitors with an America the Beautiful Interagency Senior or Access Pass, Payette River Recreation Area use is free. The Idaho State Parks Passport is not valid at federal recreation sites.
Funds received are directly used for operation, improvement and site maintenance to enhance recreation opportunities and public use along the Payette River corridor. The fee program is within the Federal Lands Recreation Enhancement Act.
The program is managed jointly by the Bureau of Land Management and the Boise National Forest. The Forest Service manages the daily operations and maintenance, and administers commercial outfitter and guide permits, while the BLM performs most of the construction activities and administers special recreation event permits.
Comments are welcome and are evaluated annually. Further information is available by calling the Emmett Ranger District at 208-365-7000.
— — — — — — — — — — — — — — — —
Payette National Forest 2017 Highlights
The Payette NF is pleased to share the "2017 Highlights" document that summarizes accomplishments from across the Forest. The document is organized by the Agency's Strategic Goals:
* Sustain our Nation's Forests and Grasslands
* Deliver Benefits to the Public
* Apply Knowledge Globally
* Excel as a High-Performing Agency.
In addition, we are highlighting the Conservation Education (p10) and Hazardous Fuels Reduction programs (p12). Our Heritage Program has prepared a short history of Chamberlain Basin (p14).
We hope you enjoy the 2017 Highlights.
Thanks
Keith Lannom
Forest Supervisor
Payette National Forest
link (8.2 mb file): Payette National Forest 2017 Highlights.pdf
— — — — — — — — — — — — — — — —
USFS Regional Intermountain News
Volume 2 Issue 2 January 31, 2018
Welcome to another year of the Regional Intermountain Newsletter! As always, we appreciate the support we have received in regards to the information and content of our Regional Newsletter.
Past issues are available here
—————————–
Letter to Share:
Hello Mystic Farm Wildlife Rescue Supporters!
As most of you know, we normally hold our "GROW MORE SPOTS" fundraising event around this time of year. We depend on the monies that come in from the event to operate the rescue. So…this year we will be doing things a bit differently! To kick it off, we are offering the opportunity to own an awesome Mystic Farm long sleeved T (your choice of size S, M, L, or XL) and a kick butt hat! For each $5.00 donation, you will be entered into the drawing for both of these great items! If you donate $20? You get a fifth chance to win free! Donate/Enter via PayPal (mysticfarmrescue@yahoo.com), donate button on our FB Page (www/facebook.com/mysticfarmwildliferescue) or website (www.mystic-farm.com), check mailed to our address below, or cash if you are local! Drawing will be on Thursday, February 8th. and announced via email and social media. Stay tuned for more fun and exciting fundraisers to come. Thank you for supporting Mystic Farm…and the fawns thank you!
Mystic Farm Wildlife Rescue, Inc./Mystic Farm Board
710 Sanctuary Hills
Sagle, ID 83860
photo (you must be logged into Facebook)
———————————
Critter News:
Gallery: Sled dog teams have eager start at McCall Ultra Challenge
KTVB Jan 29, 2018
link:
— — —
Iditarod qualifier brings mushers back to Valley County
The McCall Ultra Challenge Sled Dog race is the only Iditarod qualifier in Idaho.
Dean Johnson KTVB January 31, 2018
There is a buzz in Valley County over a first-ever event that just might be the start of something big.
This year, the McCall Winter Carnival is shedding some light on Idaho's early history of winter travel with the McCall Ultra Challenge Sled Dog Race. A 237-mile race through the backcountry of Valley County.
The town of Cascade served as a checkpoint for the race on Tuesday. The 10 racers took a six-hour break before embarking on the remaining 90 miles in the race.
continued w/photos:
— — — — — — — — — — — — — — — —
Cougar killed after killing Gimlet dog
Lion is 3rd in a month killed by Fish and Game; agency explains choice
Joshua Murdock Jan 31, 2018 IME
Idaho Department of Fish and Game conservation officers trapped and killed a mountain lion in the Gimlet subdivision on Thursday, after it killed a dog in the residential area south of Ketchum the day prior.
According to a news release from the agency, a homeowner reported on Jan. 24 that a mountain lion "jumped in to a 4-foot high enclosure affixed to the house" to kill their dog. The following day, officers trapped the lion — an old female in "declining health," they said—and euthanized it.
The release stated that "the lion's behavior in this event creates concerns that the lion was becoming too habituated to human residences," which is a public safety concern.
continued:
— — —
Another dog killed by cougar
Trapping attempt was unsuccessful
Tony Evans IME 2/2/2018
A dog was killed by a mountain lion Sunday at an undisclosed location between Hailey and Ketchum. It was the third dog lost to a lion in the Wood River Valley this winter.
Idaho Department of Fish and Game officials tried unsuccessfully for three days to trap and relocate the lion.
"Someone called us and said, 'There's a cougar on my back porch eating my dog,'" said Fish and Game spokesman Kelton Hatch on Tuesday. "It could be 20 or 30 miles away by now."
Cougars attacks on domestic animals are not new in the Wood River Valley, especially along the Big Wood River. This winter, the predators have been more interested than usual in such easy prey.
continued:
— — — — — — — — — — — — — — — —
Pet Talk – Sterilization in female cats and dogs
By Dr. Karsten Fostvedt – IME 2/2/2018
Elective sterilization is done primarily to prevent estrus (heat) cycles and unwanted pregnancies and offspring. This goal is accomplished by removal of the ovaries and uterus, what is called a "spay." Sterilization also dramatically reduces the incidence of breast tumors in dogs.
Before performing the "spay" operation, an appropriate preoperative evaluation that includes a physical exam and blood tests are usually recommended. Comprehensive laboratory tests are advisable in older dogs to detect any problems that may pose a risk for anesthesia and surgery. Other preoperative testing depends on the presence of any underlying disease.
The conventional manner of performing a sterilization procedure requires an incision into the abdomen and removing the ovaries and uterus. The incision is longer if removing an enlarged or diseased uterus.
Your veterinarian will instruct you to withhold food, and sometimes water, for 8-12 hours before surgery. Most dogs do well after surgery, with no or minimal complications. Your vet will recommend a flexible collar to prevent licking at the incision. Pain medication post-operatively is always provided.
continued:
— — — — — — — — — — — — — — — —
Are essential oils hurting your cat?
by Michelle Esteban, KOMO Thursday, February 1st 2018
A home remedy that has become more popular in recent years could be the reason your cat is always sick.
Some warn that pure essential oils can be deadly to cats, but others disagree.
Tina Wismer, a veterinarian with the ASPCA, said that death by essential oils is extremely rare, but can happen if your cat suffers from an underlying respiratory issue, like asthma.
"Most cats aren't going to have an issue, but just like with people your first asthma attack could be your last one," said Wismer.
continued:
— — — — — — — — — — — — — — — —
Snowdon to sell Valentine's gift baskets on Feb. 10
The Star-News Feb 1, 2018
Snowdon Wildlife Sanctuary will offer unique gift baskets for that special someone on St. Valentine's Day at an event set for Saturday, Feb. 10.
The event will be held between 9 a.m. and 3 p.m. Feb. 10 at Mountain Java, 501 Pine St. in McCall.
Baskets of various sizes will include cards featuring Snowdon animals, burned wood coasters, T-shirts, beer glasses, sweets, and gift certificates to local businesses. One-of-a-kind artwork by local artists will also be on sale.
All proceeds will support the care and rehabilitation of orphaned and injured wildlife at Snowdon, located east of McCall. For more information call 208-634-8050.
source:
— — — — — — — — — — — — — — — —
Groups appeal court ruling on Idaho wolf-killing lawsuit
1/31/18 AP
Boise, Idaho — Environmental groups are appealing a federal court ruling that a federal agency doesn't need to do a new environmental study before being allowed to kill more wolves in Idaho.
Western Watersheds Project and four other groups filed the appeal to the 9th U.S. Circuit Court of Appeals on Tuesday.
U.S. District Court Judge Edward Lodge on Jan. 4 ruled in favor of the U.S. Department of Agriculture's Wildlife Services of Idaho.
continued:
— — — — — — — — — — — — — — — —
KWVR Oregon Wolf Education weekly Wolf Report
Final week of January 2018
— — — — — — — — — — — — — — — —
Oregon man accused of unlawfully trapping, killing wolf
1/31/18 AP
Portland, Ore. — Oregon State Police say a trapper shot a gray wolf after finding it caught in one of his traps in December.
Capt. Bill Fugate says an examination of the dead wolf revealed a small-caliber bullet in its spinal column.
Several wolves have been inadvertently captured by licensed trappers since the animals began returning to Oregon around the turn of the century. In previous cases, the trapper contacted the state and wildlife biologists responded to help free the wolves.
continued:
— — — — — — — — — — — — — — — —
Lawsuits say Mexican gray wolf recovery plan is flawed
By Susan Montoya Bryan – 1/30/18 AP
Albuquerque, N.M. — U.S. wildlife managers failed to adopt a recovery plan for the endangered Mexican gray wolf that would protect against illegal killings and the consequences of inbreeding, according to lawsuits filed Tuesday by environmentalists.
Two coalitions of environmental groups filed separate complaints in federal court in Arizona, marking the latest challenges in a decades-long battle over efforts to re-establish the predator in its historic range in the American Southwest and northern Mexico.
The lawsuits alleges the plan adopted by the U.S. Fish and Wildlife Service set inadequate population goals for the wolves, cut off access to vital habitat in other parts of the West and failed to respond to mounting genetic threats.
continued:
— — — — — — — — — — — — — — — —
Wolf Education International
Jan 29-31-Feb 2, 2018 Newsletter
44 wolves taken in first wolf hunt in Wyoming since 2013
With wolf DNA in their genes, coyotes may be taking on more 'wolf-like' traits
Southeast Washington ranchers warn of increasing wolf conflicts
Harmless or vicious hunter? The uneasy return of Europe's wolves
Recolonizing gray wolves increase parasite infection risk in their prey
Gray wolves return to Mt. Hood forest
Rural Residents See Wolves Differently
Environmentalists Challenge Wolf Recovery Plan
— — — — — — — — — — — — — — — —
Suit tries to block roundup of nearly 10,000 Nevada mustangs
By Scott Sonner – 1/29/18 AP
Reno, Nev. — Animal rights activists are suing to block what they say is an unprecedented federal plan to capture thousands of wild horses over 10 years in Nevada without the legally required environmental reviews intended to protect the mustangs and U.S. rangeland.
Friends of Animals accuse the U.S. Bureau of Land Management violating the National Environmental Policy Act and other laws by approving the removal of nearly 10,000 mustangs across an area near the Nevada-Utah line almost twice as big as the state of Delaware.
The "roundup decision is unprecedented in size and scope," according to the suit filed Thursday in U.S. District Court in Reno.
continued:
— — — — — — — — — — — — — — — —
Lawsuit: Sawtooth Valley water diversions harming salmon
By Keith Ridler – 1/30/18 AP
Boise, Idaho — Nearly two dozen water diversion projects in central Idaho's Sawtooth Valley are harming federally protected salmon, steelhead and bull trout, an environmental group said in a lawsuit.
The Idaho Conservation League in the 20-page complaint filed Monday in U.S. District Court said the U.S. Forest Service is violating environmental laws by failing to do mandatory consulting on the 23 projects with other federal agencies.
The group said the Forest Service instead continues authorizing the irrigation diversions in violation of the Endangered Species Act.
continued:
— — — — — — — — — — — — — — — —
The Columbia Basin Bulletin
Weekly Fish and Wildlife News
http://www.cbbulletin.com
February 2, 2018
Issue No. 861
Table of Contents
* NW River Forecast Center: Above Normal Snowpack In Basin's Northern Tier, Not So Much Moving South
http://www.cbbulletin.com/default.aspx
* New NOAA Research Holds Promise Of Predicting Snowpack Eight Months In Advance
http://www.cbbulletin.com/440171.aspx
* Northwest Governors Urge Congressional Delegation To Act On Sea Lion Predation Bill
http://www.cbbulletin.com/440170.aspx
* 2018 Fishing Season: Gillnetting Begins For Salmon, Smelt In Limited Areas Of Mainstem Columbia River
http://www.cbbulletin.com/440169.aspx
* Steelhead Before-After Supplementation Study Showed Positive Results In Redds, Genetic Diversity
http://www.cbbulletin.com/440168.aspx
* Company Fined For Atlantic Salmon Net Pen Collapse; Over 186,000 Escaped Fish Unaccounted For
http://www.cbbulletin.com/440167.aspx
* Feds, Others File Reply Briefs In Ninth Circuit Over Judge's More Spill For Fish Order
http://www.cbbulletin.com/440166.aspx
* State Department Says Committed To Addressing Impacts Of Canada Mining Pollution On Kootenai River Drainage
http://www.cbbulletin.com/440165.aspx
* Dworshak Flow Changes Not So Easy With Coming Rain, Generators Out, And Rising Dissolved Gas Downstream
http://www.cbbulletin.com/440164.aspx
* Washington Governor Rejects Columbia River Oil Terminal Project At Vancouver
http://www.cbbulletin.com/440163.aspx
* Corps Seeks Public Comment On Estuary Dredge Spoil Dump Sites, Includes East Sand Island
http://www.cbbulletin.com/440162.aspx
* Corps Seeks Comments On Mid-Columbia River Regional Master Plan
http://www.cbbulletin.com/440161.aspx
* EPA Suspends Process On Withdrawing Mining Restrictions In Bristol Bay
http://www.cbbulletin.com/440160.aspx
* Bonneville Power Releases Five Year Strategic Plan, 2018-2023
http://www.cbbulletin.com/440159.aspx
——————————-
Fish & Game News:
Anglers! Have your say in upcoming fishing rules and the statewide fisheries management plan
Open houses around the state will help shape fishing rules and long-term management of Idaho waters
By Roger Phillips, Public Information Specialist
Friday, February 2, 2018
During February and March, Fish and Game's fisheries managers will work with the public to shape three fishing proposals: 2018 Chinook salmon seasons, upcoming statewide fishing seasons and rules through 2021, and updating Idaho's long-term fisheries management plan.
Chinook salmon seasons are set annually, so fish managers are collecting public comments to help them form rules for the spring season.
The statewide fishing rules are set on a three-year cycle with the current ones expiring Dec. 31. In November, the Idaho Fish and Game Commission will adopt regulations that will be in effect until 2021.
Public input is also needed to update the statewide Fisheries Management Plan, which lasts from 2019 to 2024. It helps guide fisheries managers to set program priorities and also establish sport fishing and conservation goals.
Here are links to the current Fishing Regulations and the 358-page Fisheries Management Plan.
continued:
— — — — — — — — — — — — — — — —
F&G News Releases
https://idfg.idaho.gov/press
———————————-
Fun Critter Stuff:
Not your average traffic stop: Elk pulled over in north Idaho
by KBOI News Staff Sunday, January 28th 2018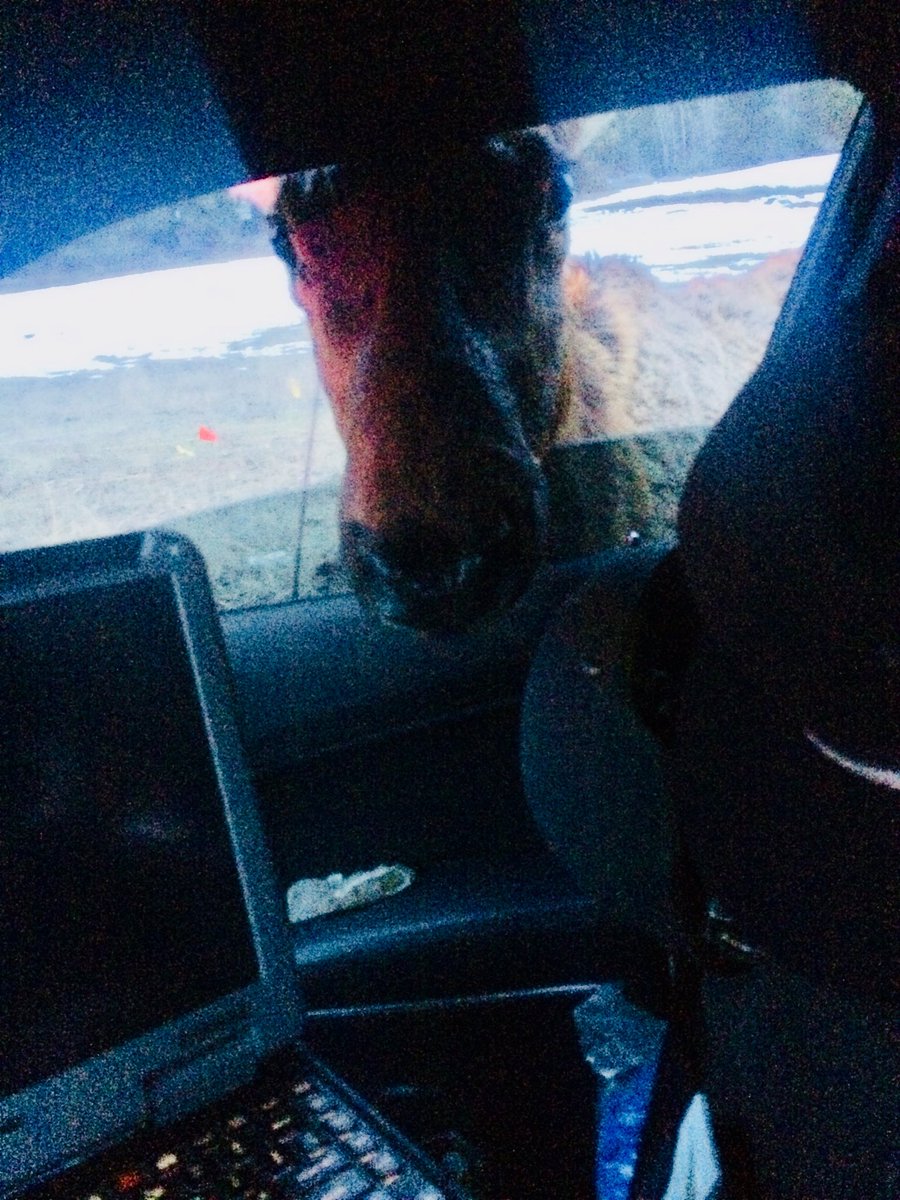 Hauser, Idaho (KBOI) – Most animals run away from loud noises and flashing lights, but an elk in north Idaho reacted differently recently.
At around 5 p.m. on Highway 53 and Pleasant View Road in Hauser, Idaho State Police were in the process of moving elk off the highway.
A Facebook video captured troopers attempting to move a single elk away from traffic. However, the elk didn't budge and seemed more interested in hanging out with the troopers.
continued w/video:
— — — — — — — — — — — — — — — —
North Idaho Moose
KBOI Feb 1, 2018
Three moose were minding their own business in a Post Falls neighborhood Thursday morning.  (Photo courtesy Brian Walker/Coeur d'Alene Press)
photo gallery:
—————————-
Tips & Advice:
Do you have the right equipment in case of an avalanche?
By Michaela Leung Jan 29, 2018 Local News 8
With winter sports season being underway, you may have plans to head out into the elements, but safety is always first.
With the high avalanche risk in some area, it's important to know what to do in case of an avalanche. Before heading out it's important to check the avalanche danger. Apps like "Avalanche Forecasts" make it easy.
"When the avalanche danger is high, you can still go out and part of understanding avalanches is knowing the forecast. Before going out the first thing we do is look at the avalanche forecast to plan your ride accordingly," says John Summers, Marketing Director, KLIM
The right equipment is essential.
continued:
—————————-