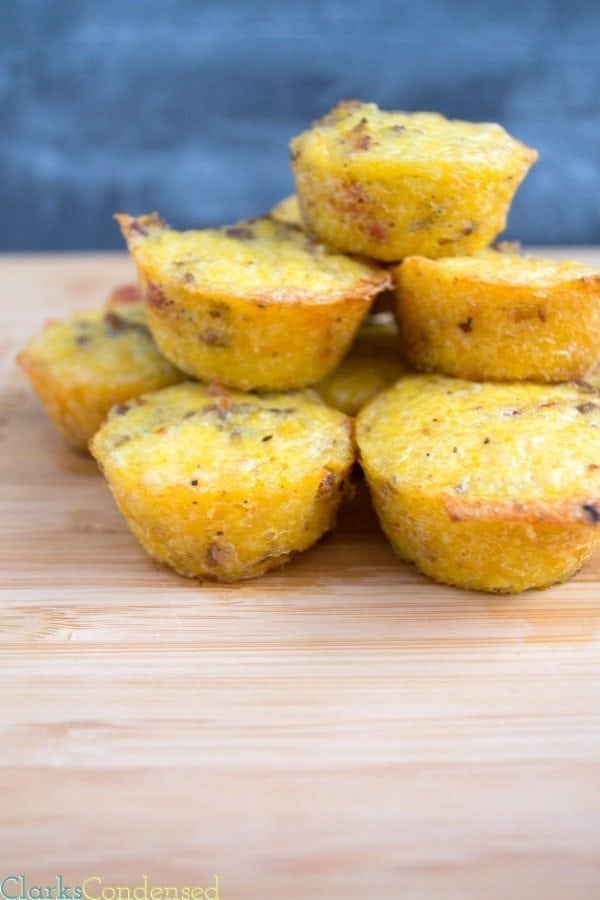 Makes 36
Ingredients
1 Cup Grits (not prepared)
3 Cups Water
1 Cup Milk
1/4 Cup Colby Jack and Monterrey Cheese
2 large eggs
1 teaspoon of Pepper
1 teaspoon of Salt
6 Large Strips of Bacon
8 oz of Hot/Spicy Sausage (crumbled)
Instructions
Preheat oven to 415F.
Cook bacon and sausage. Drain excess grease and set aside.
Bring water to a boil in a medium sauce pan. Add one cup of grits and cook for about 6 minutes.
Add cheese and mix until it's completely melted.
Add milk, eggs, pepper, salt, cooked bacon, and cooked sausage.
Spray mini-muffin pan with cooking spray.
Scoop mixture into each muffin pan, filling each spot about 3/4 full.
Cook for 30 minutes or until a fork is inserted and comes out relatively cleanly.
Let cool slightly before eating.
Best when served with a creamy, white sauce.
————————————