April 29, 2018 The Yellow Pine Times – Valley County, Idaho
Village News:
"Bald Hill" [Van Meter Hill] Rx Burn
Wednesday morning (April 25) we could see and hear a helicopter flying over the village. By early afternoon we could see smoke to the north, the helicopter was still flying around over the south side of Van Meter Hill. By late afternoon the smoke was thicker and coming from the lower south west side of the mountain. Have reports they burned right up to private property lines in the upper part of the village. Just as it was getting dark you could see pockets of fire glowing through the thick smoke. After dark the smoke was settling down into the valley and you could see "zillions" of little "camp fires" dotting the whole south side of Van Meter Hill and gusty breezes. After midnight we could hear trees cracking and falling, but the fires seemed to be settling down, calmer breezes, but very smoky and poor air quality.
Thursday morning we had thick smoke, could barely see the top of Van Meter, loud crack of a tree falling. By lunch time the smoke was thinning as the day warmed up. By mid-afternoon we could see individual columns of smoke rising from spots all over the mountain but the air quality was somewhat better. Towards evening thick smoke came rolling down the river corridor and rising up to obscure Van Meter Hill. After dark you could see dozens of fires still burning on the hillside and quite breezy.
Friday morning it was quite smoky to the north, semi-crappy air quality. As the day warmed up we could see smoke columns rising from pockets of heavy fuel, light breezes and very warm. By early evening the smoke was settling along the river again. Thicker smoke at sundown. After dark some of the bigger fires were quite noticeable. Gusty erratic breezes.
Saturday morning light smoke to the north. As the day warmed up smoke columns rising from fewer places on Van Meter Hill. By late afternoon the air quality was better, pockets of heavy fuel continue to burn on. Gusty evening breezes and could see some of the larger fires burning. After dark there appeared to be less little fires, but a couple of larger ones were still going.
This morning low clouds obscured the mountains, a good little shower o rain an hail then sprinkles on and off. By early afternoon clouds had lifted partway up the flanks of Van Meter Hill, and we could see a few areas of smoke rising from the lower hillside, much better air quality. Cool and damp afternoon but there are still areas of smoke rising. All in all this burn went as planned from the reports received.
FS Video report (FB) on Wednesday:
Photo April 25th at 2pm

Photo April 25 provided by the Yellow Pine Tavern (FB)
From the Payette NF:
"We are planning on burning the block of the Bald Hill Project that is directly to the north of Yellow Pine this spring. This block starts to the west of Boulder creek and ends on the ridge past Quartz creek. It comes down to the FS boundary on the south near Yellow Pine and this time of year we will most likely be using snow as the northern boundary."
Map:
Some Van Meter Fire History
May 8th, 2004 the Rx burn on Van Meter Hill was part of the Parks-Eiguren Hazardous Fuels Reduction Project

August 7, 2006 lightning strike on Van Meter Hill, became part of the "South Fork Complex" fires, the fire on Van Meter burned until it snowed September 16th.

BNF Fire History Map 1900-2015
— — — —
Tick Season!
Getting reports of people finding very active ticks. Please check your pets too.
— — — —
Be Predator Aware
Bears are out of hibernation. A report that a coyote was stalking pets right downtown last week. Please don't leave pet food outdoors.
— — — —
Yellow Pine Tavern
Open 9am to 8pm (or later on game nights.) Jukebox is up and going.
— — — —
The Corner
Saturday, May 26. Happy to say that Willie and the Single Wides will be bringing live music to The Corner for Memorial Day weekend. We can't wait to see them again!
The Corner is open for Breakfast and Dinner with prior arrangements. Typically breakfast is served between 5 and 6 am with dinner between 6 and 7 pm.
The Corner Store is open as well, just call for grocery needs, fresh produce, eggs, meat etc.
— — — —
YPFD News:
April 26 – The ambulance is back in service.
Starting in May, the siren(s) will be tested the first of the month at noon and training will resume on Sundays at 11:00 when Jeff's in town and/or as otherwise posted or requested.
Cascade Fire/EMS has offered to do a CPR training/certification class in Yellow Pine this summer and we would like to get an idea of how many people would be interested in attending. Once we have an idea of #'s we will post possible dates. Please contact Jeff or Ann Forster if interested." aforsterrn @ aol.com or call (208) 633-1010
There are YPFD T-shirts, as well as YPFD patches and stickers for sale at the Tavern now.
— — — —
4th of July Golf Tournament June 30th
Our 20th annual Yellow Pine Golf Tournament will take place on June 30th 2018. The proceeds will go towards the Yellow Pine Medical Training and Supply Fund. By giving to this annual event, you'll be supporting the village of Yellow Pine and our growing EMS service.
Thanks to Cascade Fire/EMS Fire Commissioners, Chief Steve Hull and the EMS Director Keri Donica, Yellow Pine is now a Cascade Fire/EMS Paramedic Ambulance Sub-station. This allows us to have equipment available in Yellow Pine to treat and care for patients in the field, not only First Aid but Advanced Life Support. Yellow Pine now has Nationally Registered: 4 EMR's, 1 RN-EMT, and 1 Paramedic in Yellow Pine.
The cost for the event is $20/person or $50 will give you a sponsorship and pay for 2 players!
As a sponsor, your name will be put on a plaque, or you can provide your own sign for the event. This plaque will be posted on one of our 18 holes during the tournament.
To reserve a place in the tournament please contact Jeff or Ann Forster @ aforsterrn@aol.com or call (208) 633-1010.
You can mail your payments to: P.O. Box 38 Yellow Pine, ID. 83677.
Please make checks payable to "Cascade Fire EMS" attn: YP Golf Tournament.
Thanks in advance for your consideration.
Sincerely,
Jeff Forster – Paramedic & Ann Forster – BS, RN, EMT
Event Coordinators
— — — —
2018 H-Fest
Next meeting will be May 17th.
The 2018 festival T-shirt contest is now open! All entries must include the year (2018) and the festival name "Yellow Pine Festival" in the design Entries must be received by Friday, May 18th, 2018. The prize for the winning design is $100! Multiple designs by the same artist can be sent in.
Hint: these shirts are screen prints, simpler designs stand out better. Submit your entry by email to Marj Fields at fieldsmarjie @ yahoo.com
— — — —
VYPA News:
Next meeting June 2018
— — — —
Local Propane Suppliers
Amerigas Phone: (208) 634-8181
Ed Staub & Sons Phone: (208) 634-3833
— — — —
Diamond Fuel & Feed (208) 382-4430
Our local birds love black oil sunflower seeds. Diamond has 40 pound bags of sunflower seeds for $22.59 (plus tax) and Arnold's charges 5 cents a pound to haul it to Yellow Pine.
— — — —
Follow The Yellow Pine Times on Facebook (updated more often than emails)
———————–
Local Observations:
Monday (Apr 23) overnight low of 30 degrees, almost clear sky this morning and a little breezy. Lots of birds calling: swallows, robins and cassins finches. Red and white-breasted nuthatches, clarks nutcracker and jays visiting. Seeing more colombian ground squirrels out of hibernation (a very sleepy one blinking its eyes this morning and moving slow.) Clouds moving in and breezy mid-day. Male downy woodpecker and juncos visiting after lunch. Buds breaking open on the lilac bush, daffodil leaves up about 6 inches. Mostly cloudy and breezy mid-afternoon, then partly cloudy by sundown, high of 58 degrees. Almost clear at dark, half a moon shining overhead.
Tuesday (Apr 24) overnight low of 26 degrees, clear sky and light breezes this morning. Lots of birds! Male and female cassins finches, swallows, robins and juncos filling the air with bird song. Female hairy woodpecker and collared Eurasian dove and a few red-breasted nuthatches visiting. More colombian ground squirrels out of hibernation. Breezy warm sunny afternoon, high of 67 degrees. Eurasian collared dove hanging with the chickens and a little male downy woodpecker visited, large flock of cassins finches gobbling down sunflower seeds. Clear and calm at dark.
Wednesday (Apr 25) overnight low of 28 degrees, clear sky this morning. FS helicopter flying over to start the Rx Burn. Lots of swallows and cassins finches, several juncos, a female hairy woodpecker and a Eurasian collared dove, a few red-breasted nuthatches visiting. Daffodils are making flower buds, and tiny leaves breaking out on the lilac bush. High clouds moved in by lunch time. Starting to see smoke to the north of the village in the early afternoon, the helicopter was circling over the burn area dropping fire on the south side of VanMeter Hill. A sooty looking male downy woodpecker, 2 Eurasian collared doves, juncos, robins and finches visited this afternoon. Warm day, high of 70 degrees. Thicker smoke in the late afternoon, they have fired off the mountain directly north of main street. Later smoke rising to the northwest down by the river. At dark, you could see pockets of fire glowing on the hill through the thick smoke. Smoke settling into the valley after dark, zillions of little "campfires" dotting VanMeter. After midnight calmer breezes, could hear trees falling, the fires seem to be dying down on the hill and quite smoky.
Thursday (Apr 26) overnight low of 29 degrees, clear sky above thick smoke this morning, can barely see the top of VanMeter, loud crack of a tree falling. Lots of swallows, not many other birds (probably a hawk hanging out.) Ground squirrels chirping. By lunch time the smoke was thinner and lots of finches visiting. By mid-afternoon individual columns of smoke rising from various fires on VanMeter, air quality not too bad, breezes pushing the smoke away. Male downy and hairy woodpeckers visiting. Very large bird (hawk/eagle/buzzard?) circling high over the village. Warm sunny day, high of 77 degrees. By evening thick smoke rolling down river and rising up to obscure VanMeter. After dark you could see dozens of fires still burning on the hillside and quite breezy. Fat moon high in the sky.
Friday (Apr 27) overnight low of 30 degrees, clear sky, smoky to the north. Lots of swallows swooping around, but not many other birds, could hear jays in the neighborhood. The finches showed up by lunch time and later both male and female brewer's blackbirds had arrived, also a female hairy woodpecker, an E-dove and a chickadee. Increasing traffic, the main road is getting dusty in front of the monument. Early afternoon smoke columns rising from holdover fires on VanMeter, light breezes and very warm, high of 81 degrees. Smoke settling along the river early evening. Shooting to the west of the village 715pm for about half an hour. Thicker smoke at sundown, robins calling, small herd of elk in a tight bunch by the road. After dark some of the bigger fires were quite noticeable, one looked like it was growing. Gusty erratic breezes.
Saturday (Apr 28) overnight low of 39 degrees, mostly cloudy sky and light smoke to the north. Lots of swallows and finches, a couple of steller jays, small flock of brewer's blackbirds, and robins calling. Heavy equipment on the back Stibnite road. Two female hairy woodpeckers and first sighting of a male evening grosbeak. Mostly cloudy afternoon, cooler and very light breezes, high of 64 degrees. Air quality has improved, but smoke is still coming from various spots on VanMeter Hill. New bird, small like a pine siskin, blue/gray back with black/white wings, too quick to identify. Better air quality by late afternoon, pockets of heavy fuel continue to burn on VanMeter. Partly cloudy by evening and gusty breezes. A few spots of red glowing on the mountain after dark.
Sunday (Apr 29) overnight low of 38 degrees, low clouds sitting down on the ridges, rain started before 10am, then rain/hail mix for about 10 minutes, then light sprinkles for a few more. Female hairy woodpecker was the only visitor. Lots of birds showed up about 1045am, cassins finches, a couple of jays, a few juncos and red-breasted nuthatches. No swallows around. Daffodils blooming, 1/4″ leaves on the lilac bushes. Female evening grosbeak arrived around lunch time, lots of finches mobbing the feeders. Brewer's blackbirds (M/F), robins and a few juncos in the yard. Sprinkles of rain at lunch time. Three E-doves and a small flock of brown headed cowbirds joined the feeding frenzy early afternoon, no sign of tree swallows. By early afternoon the clouds had lifted partway up the flanks of VanMeter Hill, a few smokes still poofing from the lower hillside. Cool and damp afternoon, a few showers on and off, high of 46 degrees. Late afternoon the clouds were still sitting on top of VanMeter, smoke rising up from the lower flanks, pretty good air quality.
—————————-
RIP:
Daniel Shane Embree
October 9, 1968 to April 14, 2018
Grand Master Daniel Shane Embree was called home to be one of God's warrior angels on April 14th, 2018.
Dan was born in Boise Idaho on October 9, 1968. He is preceded in death by his father, Henry Allen Embree, his mother, Patricia Lee (Key) Embree, and his older brother Jerry Allen Embree. He leaves behind his beloved wife Heather (Barclay) Embree, his son, Brandon Embree, his sister and brother, Stacie Williams and Michael Fisher. He will be dearly missed by all who knew and loved him.
On Dan's 8th birthday his father took him to a karate master and signed him up for lessons. When asked, on that day, how far he felt he could go with karate he looked at the colored levels of belts and pointed to the 4th degree black belt. He achieved that goal and much more. Dan dedicated his life to the Martial Arts and helping people. He studied multiple styles throughout his life and earned black belts in American Kempo (2nd Degree), Hapkido (2nd Degree), Tang Soo Do (2nd Degree), Aikido (1st Degree), and Ryukyu Kempo. He was awarded his 9th Degree black belt in Ryukyu Kempo in October, 2017.
Master Dan was awarded a Humanitarian Award from the United States Martial Arts Hall of Fame in 2005 for his Kid's S.A.F.E. Karate program. He loved teaching children and adults and watching them grow in self-confidence as they learned how to defend themselves from predators. In 2006 he was inducted into the World Karate Hall of Fame as the Instructor of the Year. The awards were special to him, but they paled in comparison to the success of the students he taught. Physical or mental handicaps meant nothing to him as a teacher, he worked with everyone from those who almost drowned, burn victims, even a class of students who were hard of hearing. He always said he would never get rich teaching self-defense but he would be rich in spirit.
Dan's desire to help others went far beyond the classroom. He was always looking out for others, from helping women haul heavy water bottles to their cars, to keeping an eye on the church across the street from his home when anything looked unusual. He worked with bullied children across the Treasure Valley, teaching them the skills they needed to stand up and walk tall. He conducted seminars for women to help them recognize dangerous situations and protect themselves from rape and assault. He took any opportunity to educate others in practical self-defense tactics.
Dan met and married his soulmate, Heather, later in life. They had six wonderful years together. He battled multiple illnesses and injuries during those years. He survived an acute attack of HIV/AIDS in 2013, and multiple surgeries in 2017 to repair ruptured disks in his neck and a detached retina in his left eye. He was gaining strength again and was planning to start a new business, Elite S.A.F.E. Training, to continue teaching self-defense. He remained dedicated to helping bullied children and teaching women to protect themselves up to the last days of his life.
A celebration of life will be held for those Dan left behind on Friday, April 27th, 2018, at 2:00 pm at the Sojourn Church of Boise, 3967 W. Pershing Dr. Boise, ID 83705. The church is on the corner of Pershing and Custer drive, one block north and west of Latah and Overland. Donations can be made to the SNAP program to help those living with HIV and AIDS. Checks should be made out to SNAP and sent to the Family Medicine Health Center, Attn: Jamie Strain, 6565 W. Emerald Street, Boise, ID 83704.
Published in Idaho Statesman on Apr. 24, 2018
——————————-
Letter to Share:
Proposed access document from Midas Gold
Alternative Access Between Yellow Pine and Monumental Summit
Recommendations
Upon hearing community concerns about access from Yellow Pine to Monumental Summit during operations of the Stibnite Gold Project, Midas Gold reviewed nine additional alternative public access routes to provide continued direct Yellow Pine to Monumental Summit access. Several of these alternatives were removed from consideration because they still resulted in long travel distances, limited the range of vehicles that could utilize the route, represented health and safety hazards to travelers, traversed environmentally sensitive areas, or required access of areas currently administratively closed to entry by the USFS.
Midas Gold presented two of the alternative routes we evaluated to the U.S. Forest Service as potentially feasible alternative access routes; both are accessible from Yellow Pine via Stibnite Road, pass through the Stibnite Gold Project mine operations site, and provide access to Monumental Summit over a similar distance as the existing route (Stibnite Road/Forest Service Road 412).
Alternative A: Through Yellow Pine pit below Haul Road. This route traverses a widened bench of the expanded Yellow Pine Pit and continues southward through the mine site along the EFSFSR on the partially reclaimed historical Bradley haul road. Toward the southern end of the mine site, this route passes by the mine ore processing area and exits the southern portion of the site on Thunder Mountain Road. (See figure 1 below).
Alternative B: West of Yellow Pine pit below Haul Road. This route circumnavigates the west side of the expanded Yellow Pine Pit by way of a new road. South of the expanded mine pit, the route is similar to Alternative A. (See figure 1 below).
Restrictions
The public access routes evaluated by Midas Gold would all be subject to intermittent closures depending on season, road conditions, mining activity and project phases. Anticipated closures along the proposed public access route due to seasonality, construction and mine operations are provided on figure 2 below. When inaccessible, optional Monumental Summit access would be provided by Burntlog Road.
Periodic access restrictions or constraints are expected on a seasonal basis and in the construction and operations phases, are unavoidable. Communicating periods of restricted access at points of entry to the project area will be the responsibility of Midas Gold Idaho and will be communicated in advance whenever possible.
Limitations
Any proposed alternative to the Plan of Restoration and Operation must be evaluated and accepted by the U.S. Forest Service for consideration in the environmental impact analysis process. To be carried forward to implementation, the U.S Forest Service must identify the option as a "preferred alternative" and incorporate its selection into their Record of Decision (ROD) document.
Additionally, while feasible in concept, the preferred routes listed here have not gone through an exhaustive engineering, public safety, permitting and environmental impact analysis.

(click image for larger size)
Figure 1 Potential Access Routes. Route A is red and yellow and Route B is orange and yellow.

(click image for full size)
Figure 2 Potential Access Limitations: The table includes the approximate status of public access via Stibnite Road and Burntlog Roads during the summer and winter seasons based upon the projected phases of the project.
[Document dated March 9, 2018, received from Belinda at Midas Gold Idaho.]
————————————-
Idaho News:
California man arrested for robbing bank in Cascade
by KBOI News Staff Monday, April 23rd 2018
The Valley County Sheriff's Office says they have arrested a 47-year-old California man after he robbed a bank in Cascade Monday afternoon.
Deputies say the bank's silent alarm notified them of the robbery at the Umpqua Bank at 1:01 South Main Street around 2:30 p.m.
Witnesses told them that a man wearing a bright orange sweatshirt and gray sweatpants, carrying a bag with a beach towel sticking out had entered the bank and demanded money.
When deputies arrived at the bank, they say they saw the suspect running from the area and were able to take him into custody.
continued:
— — — — — — — — — — — — — — — —
Teenage girl killed in crash into Salmon River
Katelyn J. Thayer of McCall died in the wreck.
KTVB April 23, 2018
Riggins, Idaho — A 17-year-old girl was killed and another teen was injured after their vehicle plunged into the Salmon River Saturday night.
According to the Idaho County Sheriff, dispatchers learned at about 9 p.m. that the vehicle had crashed 2.4 miles up the Salmon River Road, and was upside down in the river.
Katelyn J. Thayer of McCall died in the wreck. Another girl, 17-year-old Alaska Frandsen of Malad, was thrown from the vehicle as it crashed. Witnesses drove her away from the wreckage and met Riggins Ambulance, which was responding to the crash site.
continued:
— — — — — — — — — — — — — — — —
Body found in burning car on Gold Fork Road
By Tom Grote for The Star-News April 26, 2018
The body of an adult male was found inside a burning car on Tuesday on Gold Fork Road east of Donnelly, Valley County Coroner Scott Carver said.
An autopsy was scheduled for today that may help identify the victim, Carver said.
Firefighters from the Donnelly Rural Fire Protection District were called to a grass fire about 4:05 p.m. Tuesday on Gold Fork Road, a news release from the district said.
While responding firefighters learned a vehicle was engulfed in flames at the location. Donnelly firefighters, with assistance from McCall Fire & EMS and the Southern Idaho Timber Protective Association, quickly extinguished the fire.
continued:
— — — — — — — — — — — — — — — —
Small wildfire in Boise Co. sparks concern of larger fires to come
by Abigail Taylor Friday, April 27th 2018
Boise County, Idaho (KBOI) — Firefighters in Idaho are worried we could be in for a busy fire season.
A small fire in Boise County Friday evening was the first of the season — and firefighters say it could be a sign of what's to come.
It burned less than an acre of land. They say despite high winds, the fire moved slow because the ground is still moist from winter. However, that's not expected to last for long.
continued:
— — — — — — — — — — — — — — — —
Idaho hit hard by E. coli outbreak
The Centers for Disease Control now tells consumers to avoid all types of romaine lettuce, not just chopped, coming from Yuma, Ariz.
Natalie Shaver April 24, 2018 KTVB
Boise – The Centers for Disease Control is now expanding its warning about the E. coli outbreak connected to romaine lettuce.
The agency is now telling consumers to avoid all types of romaine, not just chopped, coming from Yuma, Ariz.
The CDC says the E. coli outbreak is spanning 16 states, including Idaho. So far, they say 53 people have become ill – and 10 of them are from the Gem State.
continued:
— — — — — — — — — — — — — — — —
Eight Idahoans sick with Salmonella after consuming kratom products
by KBOI News Staff Monday, April 23rd 2018
Nampa, Idaho (KBOI) — Idaho state health officials are warning residents to avoid consuming products that contain kratom because they could be contaminated with Salmonella.
The state says eight people in Idaho have been poisoned with Salmonella. No deaths have been reported.
Kratom is a plant consumed for its stimulant effects and is also used as an opioid substitute. Kratom is known as Thang, Kakuam, Thom, Ketom and Biak. Ill individuals have reported consuming kratom as pills, powder, and in tea.
continued:
——————————-
Scam Alert:
Fraudulent direct mass mailings menace consumers, hurt charities
By Craig Nigrelli Apr 26, 2018 KIVI TV
Della Lee, 88, of Bellevue, Nebraska, rattles off the pitches from various organizations.
There are veterans groups, serious diseases, and starving animals, "and there's hunger, a lot of hunger, and there's many of those, too." She has the mail sorted in piles on her dining room table.
"From all parts of the country, concerning all charities," she said. "I've never had this many letters in my life."
… Jim Hegarty, head of the Better Business Bureau, said he's not surprised by Lee's deluge of mail from supposed charity groups urging her to donate.
"It's ferocious," he said. "I am not surprised by somebody getting that volume of mail."
It's why the BBB has an entire division devoted to shady organizations, Hegarty said.
full story:
——————————-
Public Lands:
Big Creek Yellow Pine South Fork Collaborative Meeting
Payette National Forest March 22, 2018
Meeting Minutes
link: BC-YP Meeting March 22, 2018.docx
— — — — — — — — — — — — — — — —
Fuelwood Permit Cost Reduced – Available May 15 at Southwest Idaho National Forests
Date: April 23, 2017
Contact: Brian Harris (208) 634-0784 cell: (208) 634-6945
McCall, Idaho – Personal use fuelwood permits for the Payette, Sawtooth and Boise National Forests are changing to reflect new minimum permit requirements as well as a cost reduction.
Fuelwood permits have been reduced from $12.50 to $6.25 per cord with a 4-cord minimum and a 10-cord maximum per household. Two reasons are driving the change; aligning the overall price of the fuelwood to be closer with other Idaho forests and to help remove the fuel load since woodcutting is limited to dead trees.
Permits will be available at USDA Forest Service Ranger District offices, and private vendors (see attached list). Please note that we can no longer can sell permits of only 2 cords. If you want all ten cords, permit purchases will need to be purchased 5 cords and 5 cords, or 4 cords and 6 cord, or all 10 cords at once.
The 2018 fuelwood season is May 15, through Nov. 30, 2018.
The Payette National Forest has two free-use areas, which are located in the Steamboat Summit/Warren Summit area and Big Creek area. A free-use permit is required for these areas and can be obtained at the McCall Ranger District office along with specific location information and permit use requirements. Free-use fuelwood counts as personal use toward the 10-cord maximum per household.
Cutting fuelwood within a closure area is prohibited. Check on the Alerts & Notices pages of Forest websites for closure information.
Check this year's fuelwood brochure and current Motor Vehicle Use Maps to make sure you are cutting in an area open to fuelwood gathering, and pay special attention to closed areas and roads with restoration activities. Regulations prohibit the cutting of dead or living Whitebark pine trees due to that species decline, and they are critically important to several wildlife species.
Fuelwood permits are valid within the Boise, Payette and Sawtooth Forests. All motorized travel related to fuelwood gathering must be in full accordance with Forest Service travel regulations for the area as shown in the Motor Vehicle Use Map (MVUM), unless specifically exempted in the fuelwood permit.
Permit holders are encouraged to cut fuelwood early in the year because fire restrictions may impact the cutting season later in the summer. Early season fuelwood cutters are asked to use caution to avoid wet muddy roads, where travel may cause resource damage. Fuelwood cutting is not allowed within riparian areas (adjacent to creeks and rivers).
Regulations are available when permits are issued. For additional information, contact the local Ranger District offices, or Forest websites. Check with forest vendors for weekend hours.
Payette National Forest Vendors:
Jay's Sinclair, Cambridge 208-257-5000
Ridley's Food & Drug, Weiser 208-549-1332
Farmer's Supply Co-op, Council 208-253-4266
C & M Lumber, New Meadows 208-347-3648
Albertsons, McCall 208-634-8166
The Corner, Yellow Pine 208-633-3325
Payette NF Ranger District Offices:
Weiser RD 208-549-4200
Council RD 208-253-0100
McCall RD 208-634-0400
New Meadows RD 208-347-0300
Brian Harris
Public Affairs Officer
Payette National Forest
— —
Boise National Forest Vendors:
Seasons, Idaho City – 208-392-9777
Donna's Place, Placerville – 208-392-9666
Idaho City Grocery, Idaho City – 208-392-4426
Tom's Service/Sinclair, Idaho City – 208-392-4900
B&W Fuels, Emmett – 208-392-4900
Valley View Chevron – 208-793-4321
Ray's Corner Market, Horseshoe Bend – 208-793-2391
East Cleveland Beverage, Caldwell – 208-459-6442
Garden Valley Chevron, Garden Valley – 208-462-3869
D & B Supply, Emmett – 208 365-2955
Boise NF Ranger District Offices:
Interagency Visitor Center – 208-373-4007
Mountain Home RD – 208-587-7961
Idaho City RD – 208-392-6681
Cascade RD – 208-382-7400
Lowman RD – 208-259-3361
Emmett RD – 208-365-7000
Emmett RD/ Garden Valley Work Center – 208-462-3241
— —
Sawtooth National Forest Vendors:
Rock Creek General Store, Hansen – 208-423-5659
Hansen Quick Stop & Go, Hansen – 208-423-9900
Camas Creek Country Store, Fairfield – 208-764-2211
NAF Store, Malta – 208-824-5780
Sawtooth NF Ranger District Offices:
Minidoka RD – 208-678-0430
Ketchum RD – 208-622-5371
Fairfield RD – 208-764-3202
Sawtooth National Recreation Area – 208-727-5013
Stanley RD – 208-774-3000
Sawtooth Supervisor's Office – 208-423-7500
link:
— — — — — — — — — — — — — — — —
Management plans advance for central Idaho wilderness areas
By Keith Ridler – 4/26/18 AP
Boise, Idaho — Three new central Idaho wilderness areas could have management plans in place this year.
Federal officials released the Jim McClure-Jerry Peak Wilderness Management Plan covering 183 square miles (474 square kilometers) earlier this month and are taking comments from those who previously participated in the process through June 4.
Officials say they chose a middle-ground approach for restrictions on human visitors while still preserving the natural setting.
continued:
— — — — — — — — — — — — — — — —
Forest Service Intermountain Region Newsletter
Volume 2 Issue 8 April 25, 2018
link:
————————————
Letters to Share:
Mystic Farm Annual Pork Raffle!
April 26, 2018
Greetings from Mystic Farm!
It's back! The annual fundraiser for Mystic Farm Wildlife Rescue, Inc. Once again, we are offering tickets for purchase to win a half hog of locally grown gourmet pork. This was a big hit last year! Your chance to win "melt in your mouth" Maker's Long Acres pork like none other you have ever tasted!
Mystic Farm Wildlife Rescue, Inc. is a non-profit 501 (c) 3. We receive no state or federal funding and there is no paid staff. Help support the rescue. The fawns thank you!
*If you are local and would like to volunteer to help sell tickets, please let me know.
*Winner is responsible for picking up pork or meeting at a reasonable location.
Thank you for your continued support – none of this could be done without you.
Sincerely,
Dory and all…
Mystic Farm Wildlife Rescue, Inc.
— — — — — — — — — — — — — — — —
Baby Pheasant Chicks Are Ready
April 26, 2018
"The first batch of chicks coming May 1st is spoken for. Next batch of chicks out May 8th and every Tuesday after that. I already have some orders for some of those chicks. If you want some get your order in early as some times they go fast. It is first on the list gets the birds."
– Jim
Hi all, the baby pheasant chicks are coming! Once again, IDFG is helping us out and is paying for the chicks. However, they have indicated that this year everyone needs a release permit filled out with name, address, and phone number. The Gamebird Foundation has acquired the permits and has an assigned number available, so just fill out the copy when you pick up or order your birds from us. Just a reminder that everyone raising chicks through the Gamebird Foundation will need to be a current member to utilize our permit. Annual membership is $20/family and you can update your membership anytime, including when you pick up or order your chicks. This money helps us pay for feed, brooders, and sponsorship of youth hunts. Going through us avoids you having to pay Little Canyon for the chicks, means you don't have to get your own release permit, and allows you to get feed at a greatly reduced discount, all of which would cost much more than the annual membership.
I don't have a cost on the feed yet but you should use the feed that we get, or the feed from Little Canyon. This feed is medicated and has the minerals needed for the chicks. The feed you buy at the feed store has no medication and two years ago we lost a couple 1000 chicks because of the no medication and the chicks got coccidiosis. If you feel paying for the feed means you can't raise birds, talk to us – we have a program to help!
We have 2 brooders with electric heaters and auto feeders and water systems available. They are currently located in Deary and belong to the Foundation. These brooders will handle 100 to 150 birds each until they are 3 weeks old. Let us know if you'd like one, they go quick.
This first hatch from the brooder is a big one and will have around a 1000 chicks for us. If you need a place to raise chicks, the Gamebird Foundation can help with ideas. You can reach me at 208-883-3423 or email at jhag1008 @ gmail.com. Contact me as soon as possible to get your order in for the chicks.
Take care and great chick raising.
Jim Hagedorn
Executive Director
The Gamebird Foundation
thegamebirdfoundation.org
——————————–
Critter News:
Mountain Home men busted for elk poaching in Valley County
by KBOI News Staff Wednesday, April 25th 2018
Yellow Pine, Idaho (KBOI) — Two Mountain Home men have been sentenced for their roles into elk poaching in Valley County.
The Idaho Department of Fish and Game says in September 2016, Jonathan Blaschka, 36, and Charles McCall, 41, gunned down two bull elk during an archery only season near Yellow Pine. The men only had archery elk tags for the area, fish and game says.
Blaschka also returned to the area the following year and used a rifle to poach a large bull elk and cow elk during the archery only season.
continued:
— — — — — — — — — — — — — — — —
KWVR Oregon Wolf Education weekly Wolf Report
April (?) 2018
— — — — — — — — — — — — — — — —
Wolf Education International
April 27, 2018 Newsletter
What to know about the growing wolf population debate in Germany
— — — — — — — — — — — — — — — —
US won't restore Yellowstone grizzly bear protections
4/27/18 AP
Billings, Mont. — U.S. officials say they will not restore federal protections for Yellowstone-area grizzly bears despite a court ruling that called into question the government's rationale for placing the animals under state management.
Friday's announcement follows a months-long review of a decision last year to lift the protections for about 700 bears in and around Yellowstone National Park.
continued:
— — — — — — — — — — — — — — — —
Nez Perce give Mother Nature a helping hand
105,000 young salmon released into Johnson Creek
By Andrew Weeks for The Star-News April 26, 2018
The Nez Perce Tribe recently released 105,000 young salmon in Johnson Creek. But the release was nothing new.
It has been something the tribe been doing every year for the past two decades to supplement the chinook population of the South Fork of the Salmon River.
About 105,000 salmon were released by the , tribe's Department of Fisheries Resources, said John Gebhards, fish project manager for the department's McCall office.
Partnering with the Idaho Department of Fish and Game's McCall Fish Hatchery, the tribe raises some 100,000 salmon every year.
The salmon grow for about 18 months until they reach around 4 to 5 inches – or about 23 fish per pound – before they are taken by truck on a 100-plus mile journey to Johnson Creek, located about 40 miles east of McCall.
Once the tribe's fish are released into Johnson Creek, a tributary of the South Fork of the Salmon River, Mother Nature takes over.
Fish that survive the challenges of river life swim about 700 miles to the Pacific Ocean, where they continue to mature and encounter new challenges. At some point they head back to the creek to spawn – though not all of the fish make the taxing trip upriver.
The salmon that do return lay eggs, which biologists then gather and take to the hatchery where the fish are hatched and raised. Eventually the young salmon – called "smolt" by the time they're ready to travel to the Pacific Ocean – are returned to the river and the process is repeated.
continued:
— — — — — — — — — — — — — — — —
Howdy's Fishing Derby to be held on Lake Cascade
The Star-News April 26, 2018
Anglers of all ages can cast in a line in search of the big one during the 24th annual Fishing Derby on Saturday and Sunday on Lake Cascade.
There will be $900 in cash prizes and lots of giveaways. The final weigh-in will be Sunday at 3 p.m.
Registration is free for ages 13 years and under. Cost is $8 for adults. For more information, call 208-382-6712 or visit Howdy's in Cascade or Old Town Market in McCall.
source:
— — — — — — — — — — — — — — — —
The Columbia Basin Bulletin
Weekly Fish and Wildlife News
http://www.cbbulletin.com
April 27, 2018
Issue No. 870
Table of Contents
* Scientists Express Skepticism About Stopping Lake Roosevelt Northern Pike From Spreading Downstream
http://www.cbbulletin.com/440613.aspx
* Corps Releases Season's First Bonneville Dam Sea Lion Report: Low Chinook Passage, Low Sea Lion Abundance
http://www.cbbulletin.com/440612.aspx
* Just Like Last Year, Sea Lions At Willamette Falls Hammering Wild Winter Steelhead Run
http://www.cbbulletin.com/440611.aspx
* States Set Summer, Fall Chinook Seasons; Below Average Forecasts Means Less Fishing, Bag Limit Changes
http://www.cbbulletin.com/440610.aspx
* Spring Chinook Fishing Opens Saturday In Idaho Though Few Fish Have Crossed Lower Granite
http://www.cbbulletin.com/440609.aspx
* State Department Holds Spokane Town Hall On Negotiations With Canada For Modernized Columbia River Treaty
http://www.cbbulletin.com/440608.aspx
* House Passes Bill Requiring Columbia/Snake Federal Hydro System To Operate Under 2014 BiOp Until 2022
http://www.cbbulletin.com/440607.aspx
* Montana Stops Boat From Ohio Loaded With Invasive Zebra Mussels; Was Headed To Puget Sound
http://www.cbbulletin.com/440606.aspx
* 15-Year-Old Lawsuit Against Forest Service Over Bull Trout In Southeast Oregon Dismissed
http://www.cbbulletin.com/440605.aspx
* Canadian Audit Finds Salmon Farms Not Being Managed Adequately To Protect Wild Fish
http://www.cbbulletin.com/440604.aspx
* OSU Submits Draft License For Nation's First Full-Scale, Utility Connected Wave Energy Test Site
http://www.cbbulletin.com/440603.aspx
* Study Raises New Questions About Whether Inbreeding Contributing To Decline In Washington Killer Whales
http://www.cbbulletin.com/440602.aspx
————————————
Fish & Game News:
Register for Hunter Education Combo Class
Idaho Fish and Game Southwest Region
Valley County area, Instructor Brett Mayes has a Hunter Education class scheduled in Cascade 5/18 – 5/20. Starts Fri evening thru Sun afternoon. This is a combo Hunter/Bowhunter Education course.
Register for Hunter Education Combo Class to sign up.
https://register-ed.com/events/view/121342
Brett will also be doing a Field Day on 5/19 for anyone who needs to complete an online course.
Register for Field Day Class
https://register-ed.com/events/view/121344
— — — — — — — — — — — — — — — —
Trapper Education class
Idaho Fish and Game Southwest Region
Trapper Education class is scheduled for McCall on Saturday May 5, 2018. Class is a one day class and will be held at the Fish & Game office in McCall.
Mandatory Trapper Education goes into affect July 1, 2018.
Exceptions: Any Trapper that possesses a trapping license that is dated June 30, 2011 and older are exempt, all others Must Take Trapper Education.
Next scheduled Trapping class in the South West Region is not scheduled until July 21, 2018 in Nampa.
— — — — — — — — — — — — — — — —
F&G: Spring Chinook fishing season opens Saturday
The Star-News April 26, 2018
Chinook fishing on the Clearwater, Snake, Salmon and Little Salmon rivers opens Saturday and will run until closed by the Idaho Department of Fish and Game.
Fisheries managers are forecasting a run of 66,000 spring Chinook, roughly double last year's return and slightly above the 10-year average of 62,000, a news release said.
Currently few fish have crossed the dams and only six had crossed Lower Granite Dam near Lewiston as of Saturday.
With so few in Idaho, there's no reason to postpone the opener, and "if the fish don't materialize, we have options," F&G Anadromous Fish Manager Lance Hebdon said.
Included in the forecast are 53,000 hatchery Chinook and 13,000 wild Chinook. The 2017 return was 30,000 and 4,000.
Rules include open fishing Thursdays through Sundays in the Clearwater drainage and seven days per week in the Salmon, Little Salmon and Snake rivers.
Daily bag limits will be four per day with no more than one being an adult (24-inches or longer) in the Clearwater River system and four per day with no more than two being adults in the Salmon, Little Salmon and Snake rivers.
source:
— — — — — — — — — — — — — — — —
F&G News Releases
https://idfg.idaho.gov/press
———————————-
Fun Critter Stuff:
Young giraffe makes brief escape at Indiana zoo
by Associated Press Tuesday, April 24th 2018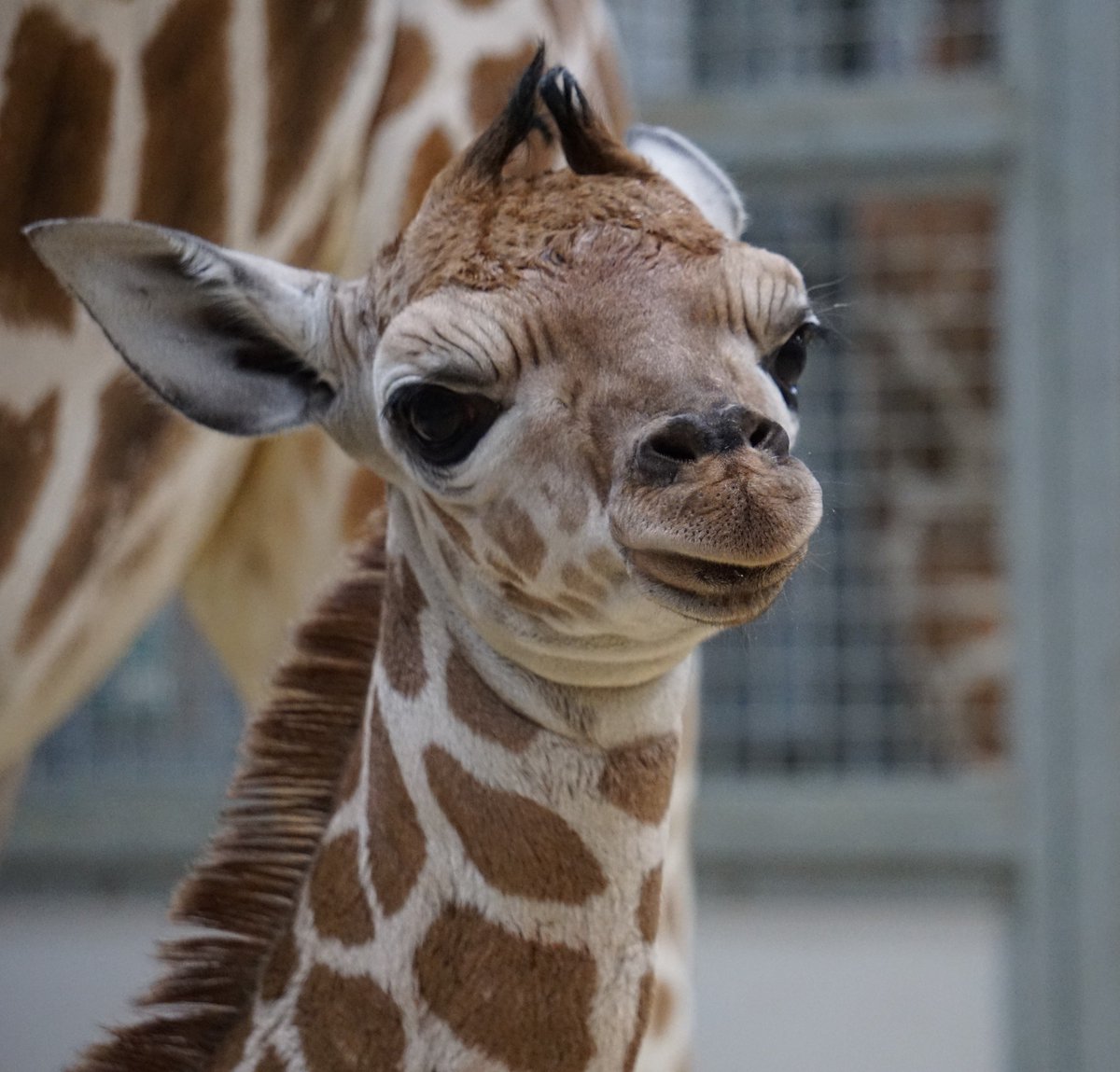 Fort Wayne, Ind. (AP) — Workers at an Indiana zoo needed a couple of hours to corral a young giraffe that escaped from her enclosure.
The 7-month-old female got loose Monday from the African Journey exhibit at the Fort Wayne Children's Zoo. Zoo spokeswoman Bonnie Kemp says the giraffe, Thabisa, never left the property.
It wasn't immediately clear how the youngest in the zoo's herd of nine giraffes escaped.
Staffers were able to trap the giraffe in a fenced parking lot in a non-public area of the zoo. Zookeepers calmed her down before returning her to the enclosure.
source:
———————————
Tips & Advice:
Safety tips for heading out onto the rivers, lakes and reservoirs in Idaho
River safety tips during early season
By Steve Dent Apr 26, 2018 KIVI TV
Boise – Idaho rivers are running high and fast, officials are warning the public that the water this time of year is dangerously cold.
"This time of year it is absolutely critical for all boaters to wear a life jacket," said David Dahm of the Idaho Parks and Recreation Department. "The rivers, lakes and reservoirs are absolutely frigid and if you fall in the water without a life jacket there is a really good chance you will be in trouble."
A man is still missing after falling out of his canoe on the Snake River on Saturday, he was not wearing a life jacket.
continued:
——————————-
Seasonal Humor:

————————–