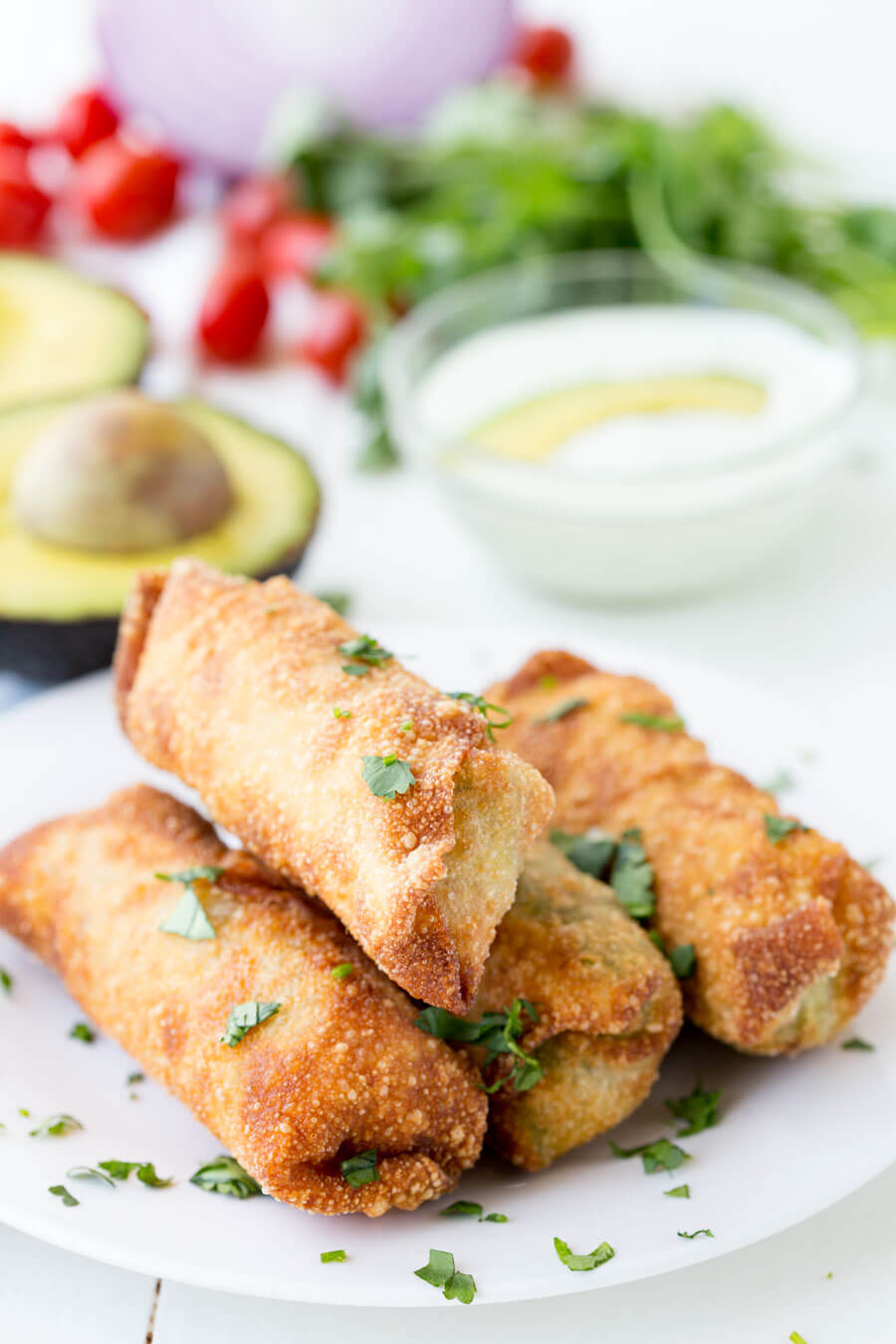 Ingredients
Cilantro Dipping Sauce:
3/4 cup cilantro
1/3 cup sour cream
1 seeded jalapeno
2 tbsp mayonnaise
1 garlic clove
1 juiced lime
Salt & pepper
Egg Rolls
1 cup vegetable oil
3 avocados
1 diced tomato
1/4 cup diced red onion
2 tbsp chopped cilantro
1 juiced lime
Salt & pepper
Egg roll wrapper
Recipe
To make the cilantro dipping sauce, combine the sour cream, cilantro, jalapeno, garlic, lime juice, mayonnaise, salt and pepper, and blend together in a food processor until smooth. Set the sauce aside.
To the make the egg roll, begin with mashing the avocados in a bowl. Add in the lime juice, cilantro, onion, tomato, salt and pepper, and toss to combine.
Place a spoonful of the avocado mixture into each egg roll wrapper and roll tightly until the top of the wrapper is reached. Using a small brush, or your finger, rub the top of the wrapper with water and fold the paper to the seal. Repeat with the remaining wrappers and avocado mixture.
Fry the egg rolls in hot oil until they are golden brown and crispy on each side, about 2-3 minutes per side. Transfer the egg rolls to a drying rack.
Serve with cilantro dipping sauce
———————————–