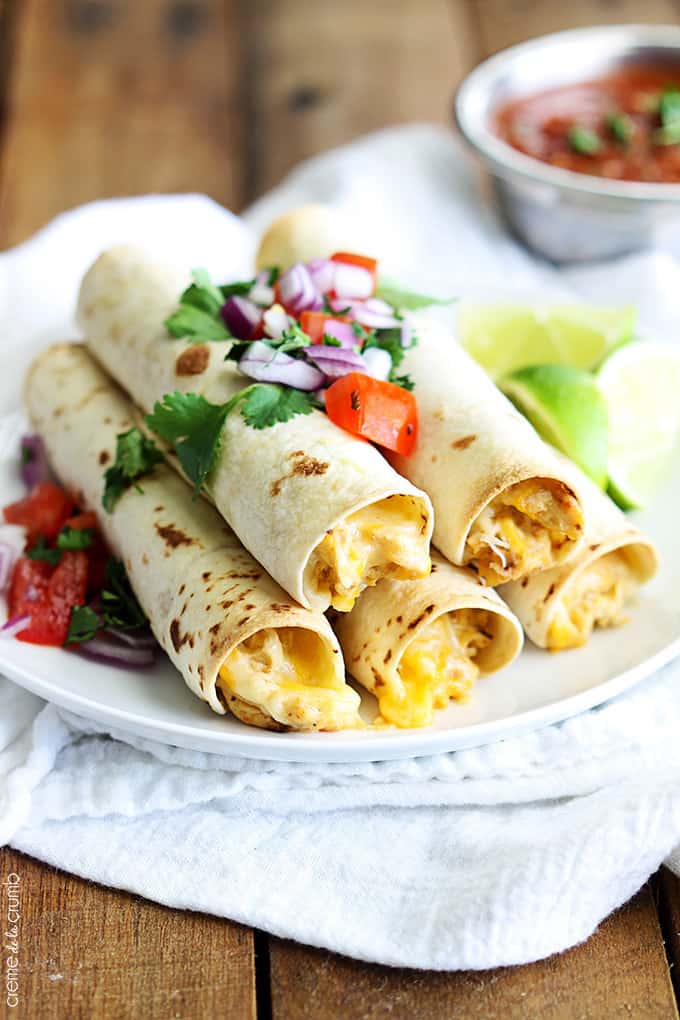 Ingredients
2 Uncooked chicken breasts
1 Packet taco seasoning
7 oz Cream cheese, cubes
1/4 Cup Water
1 1/2 Cups Shredded cheddar cheese
Taco-sized flour tortillas
Directions:
Place chicken breasts in a 2-3 quart slow cooker. Sprinkle with taco seasoning, add cream cheese cubes, and water.
Cover and cook for 6-8 hours on low, or for 4-6 hours on high.
Unplug the Crock-Pot. With two forks, shred the chicken in the Crock-Pot, add cheddar cheese, and stir to evenly coat the chicken.
Preheat oven to 400F.
Then spoon shredded chicken into the center of the flour tortillas.
Roll tightly, and place on a parchment-lined baking sheet.
Spray generously with olive oil spray.
Cook in preheated oven for 8-12 minutes, or until tortillas are crisp.
——————————-