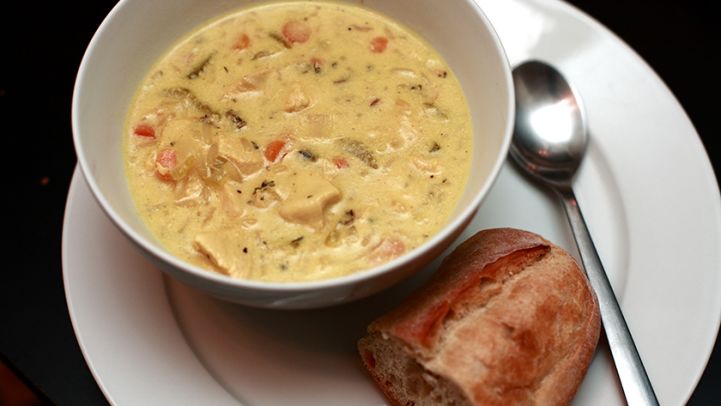 Yield: 10 servings (2-1/2 quarts)
Ingredients
1 large onion, chopped
1 large carrot, shredded
1 celery rib, chopped
1/4 cup butter
1/2 cup all-purpose flour
8 cups chicken broth
3 cups cooked wild rice
1 cup cubed cooked chicken breast
1/4 teaspoon salt
1/4 teaspoon pepper
1 cup evaporated milk
1/4 cup minced chives
Directions
In a large saucepan, saute the onion, carrot and celery in butter until tender.
Stir in flour until blended. Gradually add broth.
Stir in the rice, chicken, salt and pepper.
Bring to a boil over medium heat; cook and stir for 2 minutes or until thickened.
Stir in milk; cook 3-5 minutes longer.
Garnish with chives.
—————————————–