Nov 25, 2018 The Yellow Pine Times – Valley County, Idaho
Community Calendar:
May 15 – Nov 30 Firewood Season – permits at The Corner
August 6 Ice Hole Campground Closed for the season
~ 2019 Events ~
May 25, 2019 ATV-UTV Scavenger Hunt Memorial Day Weekend
Jul 13, 2019 Ride to Big Creek
Sep 14, 2019 Ride to Cinnabar
(details below)
———-
Village News:
Small Earthquake 11/20
November 20th at 339pm a couple of folks felt a mild earthquake in Yellow Pine. Turns out there was a M 4.1 – 25km ENE of Grangeville, Idaho.

— — — —
Thanksgiving Potluck at the Yellow Pine Tavern
Thanksgiving at the Tavern, as usual great food and good conversation
Tavern's FB photo gallery link:
— — — —
November 24 "Stop the Bleed" Training
A big THANK YOU! to Jeff and Anne Forster. The YP community benefits greatly from Jeff and Anne Forster's many hours of certified training in rescue and first aid. Saturday they instructed a group in the latest methods for treating life threatening and severe bleeding. The "Stop the Bleed" project is first aid training designed by several nationally recognized organizations that have united to develop a response to mass casualty events. Your quick, correct response at an accident could save a life……and in the Yellow Pine area an injured person needs trained people to help until EMT/Paramedics arrive. They will be providing more training next summer in Yellow Pine; involve your family. That tourniquet method you learned in school health class has been replaced by methods tested by the military and quick response groups. Just as the old methods for resuscitation were up-graded by CPR, there are new, improved ways to treat injuries. Check out Bleedingcontrol.org Get training Get first aid equipment.
– LI
— — — —
Christmas
"Santa's Yellow Pine Elves, it is time to think of Christmas Bags again!! Let me know if you want to help!!"
Contact Nicki Harnar
— — — —
Come Spring…
"To Yellow Pine residents. I will be making several trips next spring and summer hauling out metal, appliances, etc. . If you need anything hauled away please get on the list. Vehicles require a title. I will be hauling gravel back if anyone is interested."
Contact Mike Amos
— — — —
Yellow Pine US Mail
Three day a week mail delivery from Cascade started November 1, 2018. The Post Office in Yellow Pine will be open six days a week: M-F 845am-245pm Saturday 9am-245pm. Be sure to buy your holiday stamps here.
— — — —
Wolf or Dog?
A report of a "black wolf" (or a dog that looks wolfish) was seen Monday (Nov 19) evening near the Eiguren ranch.
— — — —
Bears
It should be safe to put bird feeders back out, bears are hibernating (according to Jon Hunter our F&G CO.)
Please remember to keep trash secured, it will draw foxes, coyotes and loose dogs.
— — — —
Firewood Permits
Firewood Season ends November 30, 2018. Permits available at The Corner.
Fuelwood permits have been reduced to $6.25 per cord with a 4-cord minimum and a 10-cord maximum per household.
link to more info:
— — — —
Yellow Pine Transfer Station
Please do not abuse our Transfer Station or we may lose it. Household trash must be placed in the bins, flattened cardboard boxes can also go into the bins. Do not stack trash in front of the doors. Woody yard debris only for the burn pile. No furniture, appliances, tires or construction debris allowed, those items must be hauled out to the Donnelly station by you.

— — — —
Ice Hole Campground Closed
The Campground has been temporarily closed to provide for public safety during reconstruction. This order will be in effect from September 27, 2018 through July 2, 2019, unless rescinded earlier by the Forest Supervisor. (0402-04-80)
———-
Local Events:
2019 Yellow Pine Escapades
The 2019 schedule for the Yellow Pine Escapades has been updated on the website!
Expect new escapades this coming year, including an ATV-UTV Photo Scavenger Hunt; two (yes, two) ATV-UTV rides, a golf tournament, and even a community yard sale. Other events will be added to the calendar as plans are finalized.
Join us for a great season of fun! The starting point for fun in Yellow Pine! The website includes information on the events hosted by the Yellow Pine Community Hall as well as the other "goings-on" in the village. Food, lodging and fuel are available in Yellow Pine.
https://www.ypescapade.org/atv-utv-events
———-
Local Groups:
YPWUA News:
There was a YPWUA Annual Shareholder's meeting Saturday July 7, no minutes yet.
link to: 2018 September Water Department Update.docx
There was be a YPWUA meeting in October. (?)
— — — —
VYPA News:
VYPA Meeting Dates 2019
June 18th; July 20th; August 10th; September 14th. Note that the July 20th meeting is not on the second Saturday due to a conflict with a planned ATV rally involving many residents and visitors.
— — — —
YPFD News:
The next meeting to be May 18th, 2019 at the Community Hall
There was a YPFD Fire Commissioners Meeting June 9, no minutes yet.
There was a YPFD Fire Commissioners Meeting August 6, no minutes yet.
Sept 22nd YPFD meeting minutes posted in the Sept. 30th Yellow Pine Times.
October 6 YPFD meeting minutes posted in the Oct 21st Yellow Pine Times.
—
Bring it, Don't Burn it
For us in Yellow Pine, Jake Strohmeyer, Dist. Ranger with the Boise NF said we can use the area at our transfer station for yard debris and the FS will burn it once a year. Please no furniture, mattresses, construction debris, metal objects, tires or personnel junk. Please only woody yard debris. When using the pile please be mindful of where you place the debris as it should be contained to a manageable burnable area and kept as clean as possible. – JF
—
Yellow Pine Fire Protection District Updates:
Fire Department Training on Sunday's at 11am all are welcome (training on pause for winter, will resume in the spring.)
The YPFD has 2 Size Chimney Brushes with extension rods that were donated for use around YP. If you would like to borrow one, please contact Cecil or Jeff and we'll get them for you. The YPFD also has loanable mitigation tools, (Weed-Whacker, Hedge Trimmer, backpack blower and 16' pole saw). If you would like to borrow one or all, please contact Cecil or Jeff and we'll get them for you.
It's also time to check the Smoke Alarm batteries and Fire Extinguishers. Please test the alarm and replace Smoke Alarm Batteries every year, if you have the replaceable battery type. Fire Extinguishers should be checked as well and should be easily seen and reachable. A good location for the Fire Extinguishers would be the kitchen and near the wood stove and/or fireplace. The needle should be in the green.
If you need a Smoke Detector or Fire Extinguisher for your YP residence please contact Jeff F.
Cooking safety in the home:
——–
Biz Listings:
Yellow Pine Lodge (208) 633-3377
Closed for winter
— — — —
Yellow Pine Tavern (208) 633-2233
Fall Hours: 9am to 2pm and 4pm to 8pm 7 days a week.
Daily Menu: full Breakfast served also Burgers and Pizza for Afternoon and Evening. Good selection of Beer and Wine also sold by 6 and 12 pack. Fuel available 92 Octane. Wi Fi, Ice.
— — — —
The Corner (208) 633-3325
We sell FS wood cutting permits.
Our hours for this week: Monday-Friday 4pm-8pm, Saturday and Sunday 11am-close
We will also be cooking most of the week for private events so if anyone wants something outside of those hours just call and we can usually accommodate.
The Corner Store is open as well, just call for grocery needs, fresh produce, eggs, meat etc.
— — — —
Buck Horn Outfitters LLC
Buck Horn Outfitters in Idaho's west Central Mountains in Units 25, 20 A, & 19 A. Providing Elk, Mule Deer, Black Bear, Mountain lion, & Wolf Hunts. We offer Guided Rifle or Archery Hunts & Drop Camps. We are not about Quantity we are about providing Quality Hunts. My husband and I have been in the back country all our lives, we offer Deluxe camps with great food & our Guides know hunting, the back country and Stock.
Link to FB:
— — — —
Local Fuel Suppliers
Amerigas Phone: (208) 634-8181
Ed Staub & Sons Phone: (208) 634-3833
Diamond Fuel & Feed (208) 382-4430 – 50# bag of Polar Ice Melt available for $7.99. Breaks the Ice Barrier. Quick Melting action, even in heavy snow.
— — — —
Elkhorn Heating & Cooling
(208) 906-4067 Middleton, Idaho, Will service Yellow Pine
— — — —
Follow The Yellow Pine Times on Facebook (updated more often than emails)
———————–
Local Observations:
Monday (Nov 19) overnight low of 14 degrees, clear sky, dry – very little frost, smaller patches of old snow in the shade. Several jays visiting. Clear sunny day, mild temperatures, high of 45 degrees. Light traffic on main street. Raven calling and flying over the village. Bright gibbous moon rising in the saddle north of Golden Gate around 530pm. At 6pm a p/u pulled out of the museum parking lot with no headlights on.
Tuesday (Nov 20) overnight low of 17 degrees, clear sky, moderate frost and smaller patches of old snow in the shade. Several jays visiting. A few wispy clouds by mid-afternoon and nearly calm, high of 50 degrees. The patchy snow in the shade isn't melting, the ground is frozen. Small earthquake shook the house at 339pm. There was a M 4.1 earthquake north of us. Mostly clear at dusk, can hear the river. Fat almost full golden moon rising in the saddle north of Golden gate around 6pm.
Link to quake felt in YP:
Wednesday (Nov 21) overnight low of 15 degrees, mostly cloudy sky, moderate frost and persistent patches of old snow in the shade (ground is frozen.) A few jays and a hairy woodpecker visiting. Mail truck made it in on time. Overcast by mid-afternoon, feels colder than it looks (humidity seems to be up), high of 47 degrees. Thinner clouds after sunset and chilly light breeze. Dropped a little below freezing by 10pm, then warmed up during the night.
Thursday (Nov 22) a few sprinkles of rain early this morning, overcast and chilly light breeze. Jays and a hairy woodpecker visiting. Blustery before lunch time, dark clouds by early afternoon and sprinkles of rain for a while, high of 44 degrees. Holiday weekend traffic. Blustery and cloudy at sundown. Rain after dark turned to snow probably around midnight.
Friday (Nov 23) a little snow overnight 1/4″ new snow, low of 30 degrees, fine light snow falling and low overcast this morning. Steller jays visiting. Holiday weekend traffic. Light snowfall all day, bigger flakes after lunch for a bit. Snowed lightly all afternoon, barely above freezing and low clouds, but not much snow accumulation, high of 33 degrees. Quiet evening. About an inch of snow by 10pm, probably snowed very lightly during the night.
Saturday (Nov 24) overnight low of 26 degrees, overcast and light snowfall this morning, 1.25″ new snow, 1.5″ total snow. Raven calling and flying over the village, a couple of jays, a red-breasted nuthatch and a female hairy woodpecker visiting. Break in the snow around lunch time, then flaking snow and chilly breeze early afternoon, high of 33 degrees. Cold cloudy afternoon/evening, no new snow accumulation. Clearing during the night and cold.
Sunday (Nov 25) overnight low of 9 degrees, clear sky this morning, 1.5″ of snow on the ground. A couple of jays visited. A little bit of high haze in the sky around lunch time. Mostly clear sky and chilly light breeze mid-afternoon, high of 36 degrees. Quiet evening. Partly cloudy at dusk and below freezing.
——————————–
Tips & Advice:
Be Ember Aware! Tip Series
"Used with permission from University of Nevada Cooperative Extension and the Living With Fire program."
Be Ember Aware Tip #6 – Much About Mulches
Mulches play an important role in northern Idaho landscapes. They can reduce the water requirements of plants, cool soil temperatures, reduce the occurrence of weeds, control soil erosion and dust, and can visually enhance the landscape. Unfortunately, some popular mulches are also combustible, a bad attribute for residential landscapes located in high fire hazard areas, and can be easily ignited by embers during a wildfire.
Organic mulches are made from plant materials. Examples include pine needles, wheat straw, pine bark nuggets of various sizes, shredded western red cedar and redwood sometimes referred to as "gorilla hair" mulch, and wood chips from recycled pallets or wildfire fuel reduction projects. These materials vary considerably in terms of size, shape, and texture; factors that also influence their flammability.
Experiments conducted by the University of Nevada Cooperative Extension, Nevada Tahoe Conservation District, Carson City Fire Department and the University of California Cooperative Extension, indicate that pine needle and gorilla hair mulches pose the greatest fire hazard of the organic mulches. Test results show that they are easily ignited, burn fast, and produce considerable heat. Other organic mulches, such as bark nuggets and wood chips, burn somewhat slower but also produce considerable heat. Partially composted wood chips produce very little flame and burn much slower than the other mulches, but burn hot via glowing combustion.
Inorganic mulches are derived from non-plant materials and include rock, stone, and gravel. Most inorganic mulches are noncombustible and are good choices for homes located in high fire hazard areas. The important exception would be ground or shredded recycled rubber. Rubber mulch products, which are often used in playgrounds, burn very intensely and are difficult to extinguish.
Some important mulch tips for homeowners living in high fire hazard areas are:
* Do not use organic mulches within 3 to 5 feet of the house. This is particularly important for wood or other combustible material (e.g, vinyl and other plastic materials sided houses. During a wildfire, burning embers may accumulate in this area, thus providing ample sources of ignition for wood and bark mulches.
* Keep organic mulches at least several feet away from combustible materials such as wood posts, firewood stacks, wooden fences, decks, stairs, etc.
* Irrigating organic mulches, as in a flowerbed, may improve their ignition resistance, although the surface layers of mulch will dry out quickly during wildfire weather conditions.
* Do not allow thick layers of pine needles to accumulate within 30 feet of the house.
* Do not use ground rubber mulches within 30 feet of the house or deck.
* Near the home, emphasize the use of inorganic mulches such as rock and gravel.
[h/t Fire Chief Jeff]
— — — — — — — — — —
Thanksgiving leftovers: How long are they good for?
Susan Gonzalez Nov 24, 2018 KIVI TV
The best part of Thanksgiving is the food, and you'll be hard pressed to find anyone who argues otherwise.
But as the holiday weekend winds down, it's time to confront the horrible truth: that turkey isn't going to last forever.
So instead of calling up mom and asking "How long are Thanksgiving leftovers good for?" just take a gander at this breakdown of when to toss the holiday foodstuff.
continued:
——————–
Idaho News:
Two earthquakes reported in Idaho today
by CBS 2 News Staff Tuesday, November 20th 2018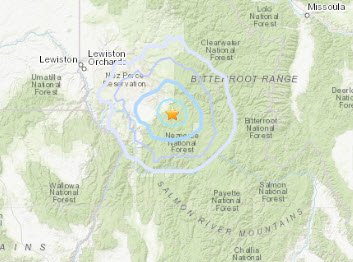 Boise, Idaho (CBS2) — According to the USGS, two earthquakes were felt in Idaho today.
One was in the Challis National Forest around midnight last night with a magnitude 3.0.
The other happened at about 3:39 p.m. east of Grangeville and registered at 4.1.
USGS' shake map shows the impact could be felt as far as Kamiah, Orofino, and Riggins.
Boise State's seismology lab says the Grangeville earthquake was about eight miles depth. They say it produced weak ground shaking on the intensity scale as far as Lewiston, and some people in Boise are said to have felt it.
The most prominent fault in the area is the Salmon River fault but it cannot be confirmed if this is the fault that moved. Little is known about the history of this fault.
source:
[Note: The M4.1 quake was felt by at least 2 Yellow Piners.]
— — — — — — — — — —
Cascade man accused of sexually assaulting teenage girls
Investigators say the suspect may have additional victims.
KTVB November 22, 2018
Valley County — A Cascade man is facing charges after investigators say he had sexual contact with a 17-year-old girl and a 13-year-old girl.
The Valley County Sheriff's Office began investigating Nov. 2 after deputies were called to the Arrowhead RV Park.
When they arrived, they found 29-year-old Danial James (DJ) Bixler and a 17-year-old. Bixler had been stabbed, deputies say, but the sheriff's office has not released whether he was injured by the girl or someone else.
continued:
— — — — — — — — — —
Warren Wagon Road rebuild project shuts down for the winter
Monday-Friday closures to resume next spring
By Drew Dodson for The Star-News Nov 21, 2018
Work on a two-year project to reconstruct 5.5 miles of Warren Wagon Road between McCall and Eastside Drive shut down for the winter last week.
The $9.9 million federally-funded project is expected to resume in May, but could begin as early as April, said Cody Brown, a spokesperson for M.A. DeAtley Construction of Clarkston, Wash., the general contractor for the project.
Work next summer will focus on widening and stabilizing the roadway at the southern end of the project, which starts about 2.2 miles north of McCall, as well as securing slopes that were scaled back as part of work this year, Brown said.
Part of the work will include installing mesh to prevent any falling rocks from endangering motorists, pedestrians or bicyclists along slopes that were stabilized by rock scaling crews this year.
continued:
— — — — — — — — — —
Public lands access clashes with private property rights as Wilkses lock up land
As Texas billionaires Dan and Farris Wilks buy up hundreds of square miles of private forest land in Idaho, they are blocking off roads on their property that connect to vast swaths of public land. And that has many who have historically used those roads for recreation purposes crying foul.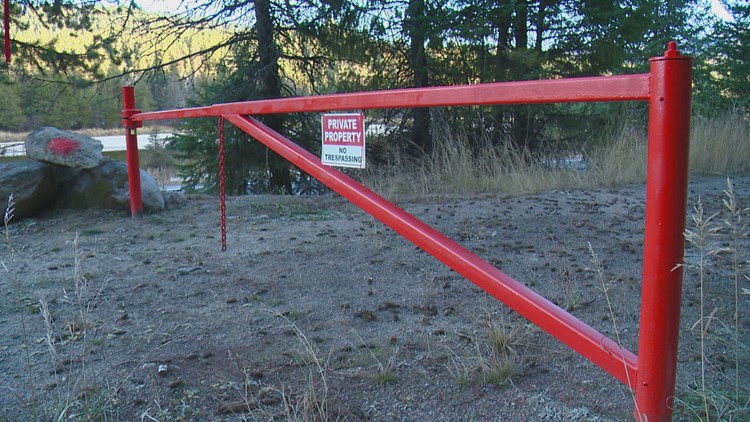 A gate blocks an access road in Valley County. Paul Boehlke/KTVB
Morgan Boydston November 19, 2018 KTVB
Boise — Idahoans treasure their public lands, but also respect and stand firmly behind private property rights.
As the uber-wealthy Wilks brothers buy up hundreds of square miles of private timber land across the Gem State, they're locking it up, and in some cases, they've shut Idahoans out of accessing public lands or roads that have always been open.
… "I mean everybody talks about the quality of life: the clean air, a place to go mountain bike, a place to go ride your motorcycle, a place to snowmobile, a place to cross country ski, fishing, hunting," said Valley County Commissioner Gordon Cruickshank. "We have it all here in Idaho and I think people really embrace that."
… But the new owners aren't open to a free-for-all, prompting gates on portions of their nearly 200,000 acres in Boise, Valley, Adams and Idaho counties.
"They have gates on probably every place they have seen major activity," Cruickshank said.
[h/t Gordon C]
— — — — — — — — — —
Tamarack Resort gets new owner, vows to complete Village Plaza
Tamarack Resort Holding plans close the deal by the end of the month. Work could begin on the Village Plaza in early 2019.
KTVB Staff November 20, 2018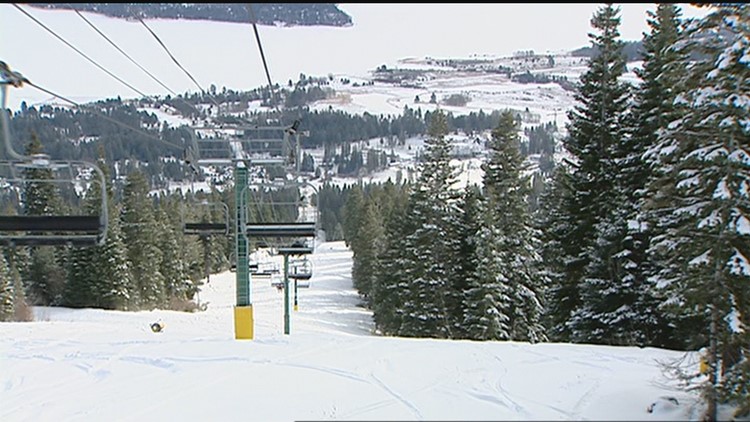 Donnelly, Idaho — Tamarack Resort has a new owner.
The announcement was made today after the Idaho Land Board approved transferring the state lands lease to the new owner, Tamarack Resort Holding (TRH), for continued operations on the mountain.
According to a news release, TRH is a partnership of investors and managers with decades of development and operations experience at premier resort properties across North America. A purchase price has not been disclosed.
TRH has entered into an agreement to purchase all Tamarack Resort operations and key assets in Donnelly, Idaho. That includes operating the resort now, future expansion plans and investing immediately to complete Village Plaza.
continued:
— — — — — — — — — —
State approves event venue on Payette Lake without McCall review
Lease of 28 acres exempt from local zoning laws
By Drew Dodson for The Star-News Nov 21, 2018
Plans for an event venue on Payette Lake were approved by the Idaho Department of Lands two months ago, but the City of McCall and neighboring residents only recently found out.
The 10-year lease encompasses 28 acres of state lands between the Tamarack Bay Condominiums and Paradise Point on Eastside Drive, including the northern six acres of Shellworth Island. The lease rate is $4,000 per year.
The lakefront event venue will be called "The Lookout on the Lake." Construction is set to begin in the spring with a goal of a July 1 opening to host weddings, family reunions and other events.
Plans call for a parking and drop-off area, access gates, temporary sheds, a paver patio covered by a party tent and a redwood deck overlooking Payette Lake, all of which will be removed at the end of the lease, project developer Travis Leonard of McCall said.
continued:
— — —
Tamarack Bay condo owners tell Otter Payette Lake lease is illegal
By Drew Dodson for The Star-News Nov 21, 2018
The Tamarack Bay Homeowners Association has written a letter to Idaho Gov. "C.L." Butch Otter requesting the termination of a recent Idaho Department of Lands lease on Payette Lake.
The letter to Otter, who serves as chairman of the Idaho Land Board, argues that the lease is in violation of constitutional obligations of the land department.
… One violation is that the $4,000 for the parcel is well below market value of between $35,000 and $50,000 paid annually for similar lakefront parcels, said letter, written by attorney Deborah Nelson of the Givens Pursley law firm in Boise.
A mandate in the Idaho Constitution requires state land leases to generate as much money as possible from the use of the lands.
Another violation is that a public auction for the property was not held, which would make the lease void, the letter said.
full story:
— — — — — — — — — —
Lawsuit dismissed against deputies in death of Idaho rancher
By Keith Ridler – 11/21/18 AP
Boise, Idaho — A judge has dismissed a federal wrongful death lawsuit filed by the family of an Idaho rancher who was fatally shot by deputies in a dispute that occurred after one of his bulls was hit by a car.
The judge tossed the lawsuit Tuesday after an apparent settlement was reached between the family of rancher Jack Yantis, Adams County, its sheriff and the two deputies.
Widow Donna Yantis said Wednesday she couldn't comment about specifics of the case.
continued:
— — — — — — — — — —
Idaho attorney general, other AGs urge FCC to act against robocalls
by Scott Logan Monday, November 19th 2018
Boise, Idaho (CBS2) — With the advent of the National Do Not Call registry, the Idaho Attorney General's Do Not Call list was folded into that national program.
But the Idaho AG continues to fight against illegal robocalls and is asking the Federal Communications Commission (FCC) to do more.
"We're urging the FCC, saying look robocalls are a plague upon us," said Brett DeLange, deputy attorney general. "We'd like to figure out more ways to block them. You (FCC) have the technological wherewithal, we're urging you to spend some serious time on this."
continued:
— — — — — — — — — —
Idaho group asks Supreme Court to block Medicaid Expansion
11/21/18 AP
Boise, Idaho — A conservative group is asking the Idaho Supreme Court to overturn the voter-approved expansion of Medicaid coverage to potentially more than 60,000 low-income adults across the state.
The lawsuit filed on behalf of the Idaho Freedom Foundation Wednesday alleges that the language of the measure is unconstitutional, the Idaho Statesman reported . The plaintiff named in the lawsuit is Brent Regan, an IFF board member.
The group has been the most vocal opponent of Medicaid expansion, or Proposition 2, and officials had said after voters approved it that they would challenge the measure. Voters approved the proposition Nov. 6 by a 60 percent margin.
continued:
— — — — — — — — — —
New jobs report shows stagnant Idaho wages
Madeline White Nov 21, 2018 KIVI TV
New research from the Idaho Center for Fiscal Policy reveals wages across the country have risen by more than 21 percent in the last 40 years, while Idaho wages have barely moved at all.
Fiscal Policy Analyst Sasha Pierson says even though each dollar stretches about 7 percent further in Idaho, due to our relatively low cost of living, it doesn't make up for our difference in wages, since Idaho is more than 20 percent below the national average.
continued:
————————–
Mining News:
Valley commissioners set Dec. 10 workshop on Midas Gold agreement
The Star-News November 21, 2108
Valley County Commissioners have scheduled a public meeting to discuss the county's possible involvement in the Midas Gold Community Agreement.
The meeting is scheduled for Monday, Dec. 10 at 1 p.m. at the Valley County Courthouse.
Public comment is encouraged at the meeting, which is on the commissioner's agenda as a two-hour workshop.
Under the agreement, each community that signs on would appoint an individual to serve on the Stibnite Advisory Council.
The council would meet regularly to get updates from Midas Gold on the Stibnite Gold Project.
Each of the communities would also appoint one person to serve on the Stibnite Foundation, a charitable community foundation to be established to support projects that benefit communities surrounding the project.
The signers also agree to submit letters to the Forest Service as part of an effort by Midas Gold to encourage community participation in the permitting process.
Under the proposed agreement, Midas Gold would give the Stibnite Foundation cash and company stocks at various stages of the permitting process, construction and operation of the mine.
There would be no restrictions on how the money given to the foundation would be spent.
source:
— — — — — — — — — —
What Are The Potential Impacts From An Open Pit Mine In Idaho's West Central Mountains?
By Frankie Barnhill & Monica Gokey Nov 17, 2018 Boise State Public Radio

The Yellow Pine pit blocks natural passage of the East Fork of the South Fork of the Salmon River, a barrier to Chinook reaching their historic spawning grounds. It's also a source of heavy metal leaching into the river. MIDAS GOLD
Wanna Know Idaho traveled to Idaho's West Central Mountains to answer this question from McCall resident Fred Coriell: "What impacts will an open-pit mining operation, like the one proposed by Midas Gold, have on our region?" Cascade-based reporter Monica Gokey has the story for this episode of the podcast.
… What are the mine's potential impacts, Coriell wonders, on a beautiful scene like this? He tells us his concerns are two-fold — he worries about the boom-bust cycle of the mining industry, and about the environmental consequences of a mine.
"And I'm thinking generations … I'm thinking of my grandchildren and great grandchildren," he says.
The Stibnite mine has been dormant for nearly 20 years, but a new company, Midas Gold, sees Stibnite as economically attractive again. Midas Gold is currently in the permitting process to open a new mine at Stibnite, and the new plans are bigger than ever before.
continued:
— — — — — — — — — —
Montana Resources has high-tech ways of hazing birds
By Ted Mcdermott – 11/17/18 AP
Butte, Mont. — On a recent afternoon, Ian Fairweather, president of Fairweather IT, remotely navigated a six-propeller drone his company designed and built toward an exhausted snow goose that had recently landed on the placid, reflective water of the Berkeley Pit.
But the snow goose resisted the attempts to be hazed from the toxic, artificial lake, swimming away from the drone but refusing to take flight.
… According to Swant, those techniques have been largely successful since an estimated 3,000 to 4,000 geese perished in the pit in December 2016. Though MR has run a bird-hazing program since 1996, the 2016 die-off sparked a renewed effort to come up with a science-based approach to keep migratory waterfowl away.
full story:
———————–
Public Lands:
Court decision is a temporary setback for Payette forest project
The news of the 9th Circuit Court of Appeals decision on the Lost Creek-Boulder Creek Landscape Restoration project was disheartening. The three groups that litigated the project are simply opposed to logging. That is clear based on the content of their court filings.
The court's decision halted not just the logging, but the entire forest restoration project that included restoration efforts such as culvert replacement designed to improve fish habitat, road work that reduces the amount of sediment from reaching streams, and the non-commercial thinning operations and prescribed burning that reduces hazardous fuel loads and creates safer spaces for wildland firefighters to manage wildfires. Because the logging and thinning operations were halted, the contractors may have to lay off staff.
The project originated from consensus recommendations from the Payette Forest Coalition. The groups that litigated refused to come to the table to do the hard work of collaboration – understanding others' perspectives and compromising to find solutions that all can support. It is easier to wait for the Forest Service to approve a project and then litigate. It's dispiriting, and somewhat ironic, that environmental groups who choose not to come to the table, shut down a forest health restoration project.
The appeals court decision is a temporary setback. Payette National Forest staff are already working to address the issues the judges identified. We will clarify how the proposed timber harvests and thinning operations comply with the Payette forest management plan.
We will issue a new record of decision. And then, barring more litigation, we will resume the important work of improving forest conditions, reducing wildfire potential, and creating jobs in our communities through the delivery of forest products.
Keith Lannom, Supervisor, Payette National Forest
source: The Star-News November 21, 2108
— — — — — — — — — —
Coalition votes to cut 250 acres of timber from Mesa Fire area
By Max Silverson for The Star-News November 21, 2018
Members of the Payette Forest Coalition voted last Thursday to pursue a salvage timber harvest of up to 250 acres in the most severely burned areas of the Mesa Fire located on Forest Service land.
The collaborative group pondered what salvage measures would be the best course of action in the area burned by the fire east of Council last summer.
The vote was 13-0, with two abstentions, to cut a maximum of 250 acres of timber and create no more than a half-mile of temporary road.
Additional salvage logging is also planned within the Middle Fork Weiser River timber sale. But since the area is already slated for commercial timber harvest, no action was required to conduct salvage operations.
The Mesa Fire burned 34,000 acres primarily within the 50,000-acre Mill Creek-Council Mountain restoration project, which is managed by the Payette National Forest, but under recommendations made by the coalition.
continued:
——————————–
Critter News:
Local marine reunited with lost dog: 'It means the world to me'
by CBS 2 News Staff Saturday, November 24th 2018
The dog of a local marine was reunited with his owner Saturday morning after a viewer recognized the dog in their neighbor's backyard.
In a phone interview with CBS 2 News, marine Vince Apodaca said they received a phone call Saturday morning from a family in the Horseshoe Bend area, saying they might have his dog. Pictures were sent and confirmed that it was the three-year-old German Shepard/Pit mix, named Doogie.
"I got the news that he was missing only a couple days before I got back, and I knew it wasn't really going to be the holidays without him," Vince said. "It's so great that we were able to get him back and that we'll have him for Christmas and all that. It means the world to me. It really does."
continued:
— — — — — — — — — —
Missing North End dog found in Memphis after five months
"I just haven't given up," Lisa Corbett said. "Not a bit. Never."
KTVB Katie Terhune November 23, 2018
Boise — After Lisa Corbett's Australian shepherd Jake disappeared from her Boise backyard in June, she was distraught.
Corbett went door to door, asking neighbors if they seen Jake. She papered the North End with flyers, offering a reward for his safe return. She even paid more than $100 to a website that promised to send out an "alert" about her missing dog, she said, only to later learn she had been scammed.
Corbett, who had raised the dog from a puppy, said at first she thought her dog might wander home on his own.
continued:
— — — — — — — — — —
KWVR Oregon Wolf Education weekly Wolf Report
Second week of November 2018
— — — — — — — — — —
Arizona man gets probation for Mexican gray wolf killing
11/16/18 AP
Flagstaff, Ariz. — An Arizona man has pleaded guilty to shooting and killing an endangered Mexican gray wolf.
The U.S. Fish and Wildlife Service announced Friday that Jason William Kunkel, of Peoria, Arizona, was sentenced to five years of unsupervised probation after pleading guilty to the slaying of a Mexican wolf in December 2017.
Federal authorities say Kunkel shot and killed a wild-born, female Mexican wolf in the Apache-Sitgreaves National Forest.
continued:
— — — — — — — — — —
Endangered Mexican wolf escapes at Colorado wildlife center
By Dan Elliott – 11/21/18 AP
Denver — An endangered Mexican wolf escaped from a Colorado wildlife center where it had been taken to breed with other captive wolves, authorities said Wednesday.
The year-old, captive-born male got out of an enclosure at the Colorado Wolf and Wildlife Center in the town of Divide, 55 miles (90 kilometers) south of Denver.
It escaped Nov. 11, the same day it arrived in Colorado with two other wolves, all from the California Wolf Center.
continued:
— — — — — — — — — —
Wolf Education International
Newsletter 11/19/2018
'Rogue Pack' Wolves Kill Calves at Jackson County Ranch
Wolf De-Listing Bill A Win For Hunters
Wolf war howls between western and eastern Washington
— — — — — — — — — —
Record breaking northern pike caught in Lake Coeur d'Alene
This monster fish broke the previous record that was set last March and weighed in at 32 pounds.
KTVB November 19, 2018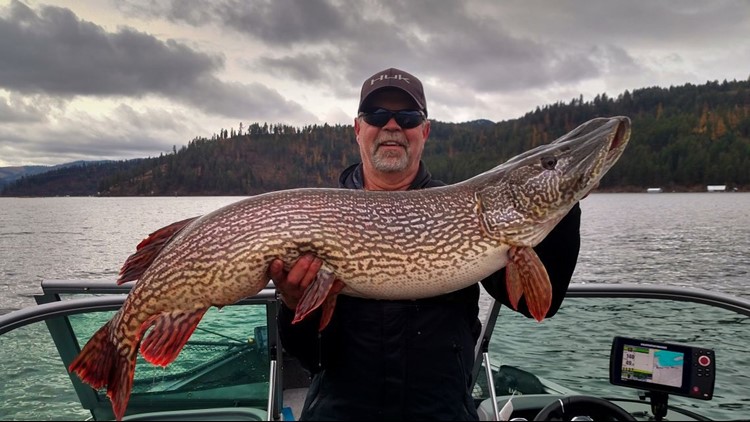 Coeur d'Alene — There's a new catch-and-release record-breaking northern pike in Lake Coeur d'Alene for Idaho anglers to match, and it'll be a challenge to beat.
Idaho Fish and Game say the 46-inch beast was caught on Nov. 3 by Mark Mills from Spokane, Wash. Mills weighed the fish on a digital scale at 32 pounds.
continued:
— — — — — — — — — —
The Columbia Basin Bulletin
Weekly Fish and Wildlife News
http://www.cbbulletin.com
November 19, 2018
Issue No. 890
Table of Contents
* Oregon Plan To Euthanize Sea Lions At Willamette Falls Approved By NOAA Fisheries
http://www.cbbulletin.com/441816.aspx
* 27-Pound Pike Caught In Lake Roosevelt; Council Oks Plan For Science, Economic Review Of Pike Predation
http://www.cbbulletin.com/441815.aspx
* Council Committee Recommends $11.6 Million To Continue BPA Funding For 25 Research Projects
http://www.cbbulletin.com/441814.aspx
* River Managers Reduce Downstream Bonneville Dam Flows For Spawning Chum Salmon
http://www.cbbulletin.com/441813.aspx
* Seven New Lamprey Conservation, Restoration Projects To Go To Council For Approval
http://www.cbbulletin.com/441812.aspx
* Orca Recovery Task Force Recommendations Include Considering Removal Of Lower Snake Dams
http://www.cbbulletin.com/441811.aspx
* Science Panel Completes Review Of Klickitat River Spring Chinook Master Plan
http://www.cbbulletin.com/441810.aspx
* Four-Year, $48 Million MOA Between Kootenai Tribe, BPA Out For Review
http://www.cbbulletin.com/441809.aspx
—————————
Fish & Game News:
Time to shop for 2019 hunting and fishing license deals
By Ian Malepeai, Marketing Manager
Monday, November 19, 2018
You can save a few bucks on licenses, and they make good gifts
With Black Friday and holiday shopping deals going on, here are some Idaho Fish and Game "hacks" you may not be aware of that can save you money and increase your opportunities.
continued:
— — — — — — — — — —
Gift Certificates, Wildlife Guides, and Wildlife Prints– Let Fish and Game Help You with Your Holiday Shopping!
By Jennifer Jackson, Regional Communications Manager
Tuesday, November 20, 2018
Looking for a simple way to fill those holiday wish lists, especially for those who are hard to buy for?
Shop at your regional Fish and Game office!
continued:
— — — — — — — — — —
Information sought on Mule Deer buck shot from Tammany Rd. Nov 10
By Jennifer Bruns, Regional Communications Manager
Friday, November 23, 2018
Officers looking for information on mule deer buck shot from road
Conservation officers are seeking information regarding a Mule deer buck that was shot from Tammany Creek Road around 3:45 p.m. Saturday November 10, 2018. The buck was shot from the roadway and died in a hay field a short distance away.
"After the buck was shot, the suspects were alarmed by passing traffic and left the deer in the field", said Conservation Officer Rick Cooper. "Someone may have that piece of information that could help us identify them."
continued:
— — — — — — — — — —
More F&G News Releases
https://idfg.idaho.gov/press
———————————-
Fun Critter Stuff:
These Are the Finalists of 2018 Comedy Wildlife Photography Awards, and They're Hilarious
September 14, 2018 by Dunja Djudjic

Jonathan Irish/The Comedy Wildlife Photography Awards 2018
There are plenty of great wildlife photographers who take awe-inspiring and interesting shots. But when these animals do funny things and take silly poses: it adds a whole new level to wildlife photography.
The Comedy Wildlife Photography Awards is centered on the photos of animals that are sure to improve your day.
continued w/lots of neat photos:
[h/t Boise NF]
————————
Seasonal Humor:

(FB link to larger size)
Image: Collection of John T. Richards, great-grandson of Governor Frank Steunenberg
This 1924 photo gives a whole new meaning to the term "jailbirds."
These gobblers were part of a special flock raised by the inmates at the Old Idaho Penitentiary in Boise.
The guy who started the poultry program: Harry Orchard, who was convicted of murdering Idaho's Governor Frank Steunenberg in 1905 by placing a bomb at the gate to governor's residence in Caldwell, Idaho.
One of the many "turkey men" over the years who maintained the penitentiary's turkeys was Charles George, also convicted of murder. With a team of dogs, George led his "herd" through the Boise foothills to graze. Under his watch, the Idaho Penitentiary turkey flock grew to nearly 3,000, one of the largest in the country.
George's turkeys eventually found their way to Treasure Valley Thanksgiving and Christmas tables.
(courtesy Idaho Experience)
—————————