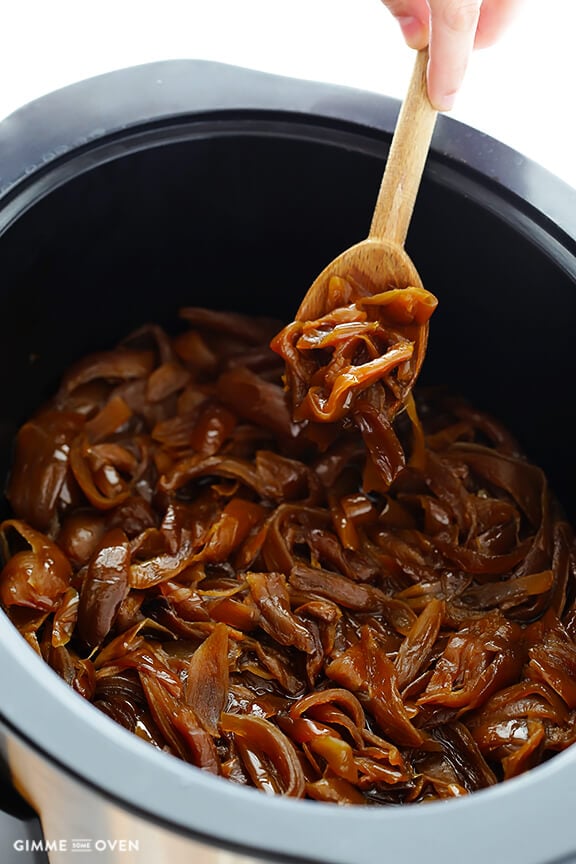 Yield: 3-4 cups
Ingredients
4 pounds yellow onions, peeled and finely chopped
1/2 cup (1 stick) unsalted butter, cut into pats
kosher salt and freshly ground pepper, to taste
brown sugar, optional
balsamic vinegar, optional
Directions
Place chopped onions in slow cooker and arrange butter pats on top.
Cover slow cooker and cook on LOW for 8 hours, stirring once or twice in between.
After 8 hours, check onions and see how they look and if they're tender.
(Optional: season with salt, pepper, brown sugar or balsamic vinaigrette.)
Cover again, leaving lid just slightly ajar, and cook for another 2 hours, or until onions have reached desired tenderness and cooking juices have mostly evaporated.
Store in an air-tight container and serve hot or cold.
————————————–