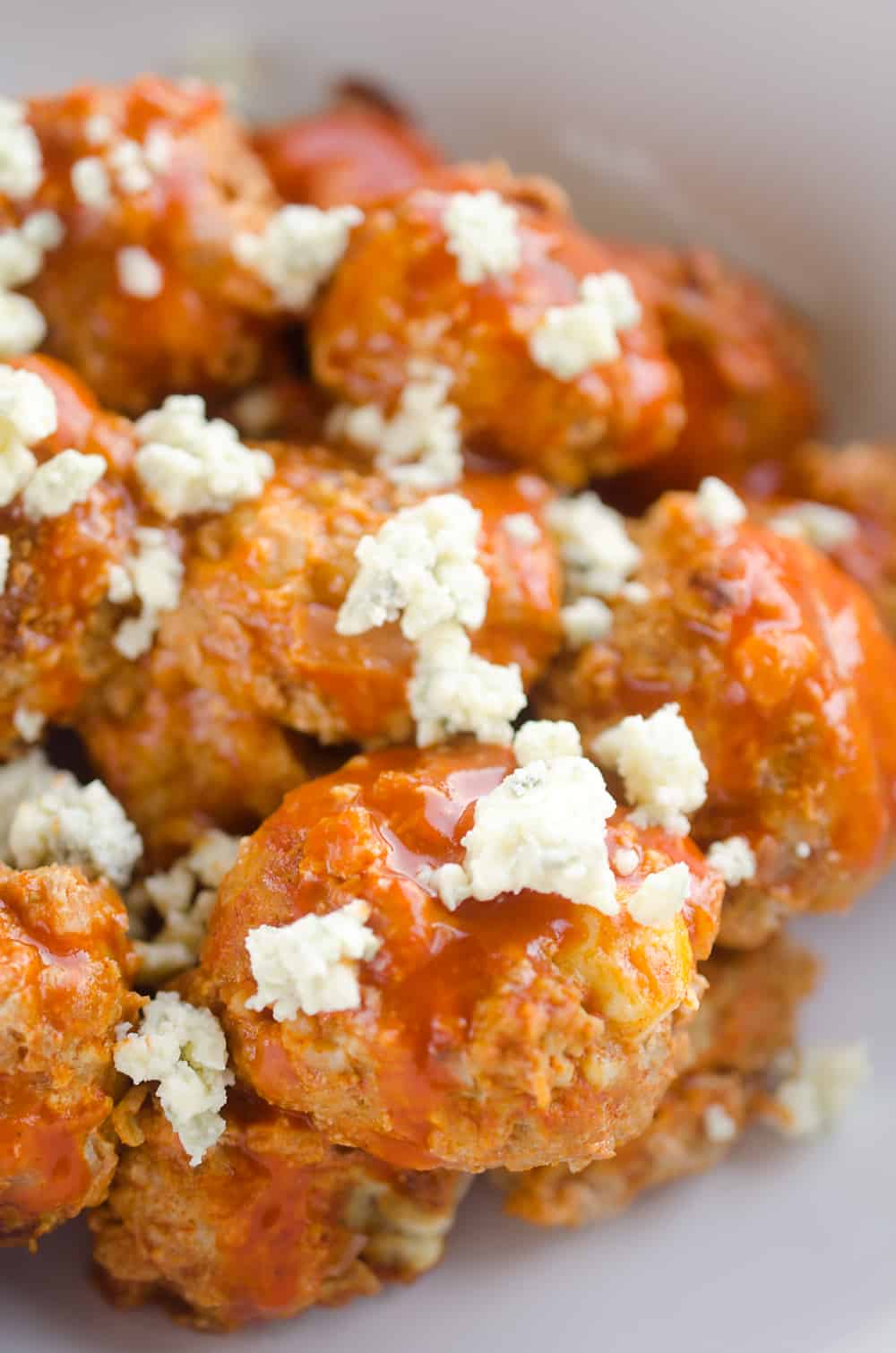 Serves 25
Ingredients
1 lb ground turkey
1/3 cup oats
1 egg
1/2 cup diced onion
1 teaspoon garlic powder
1/2 teaspoon kosher salt
1/4 teaspoon ground black pepper
2/3 cup buffalo wing sauce
1/2 cup blue cheese crumbles
Directions
1. In a large bowl, stir to combine turkey, oats, egg, onion, garlic powder, salt and pepper. Form into 1-inch rounds. Spray a non-stick pan with cooking spray and heat over medium-high heat. Brown meatballs for 2 minutes, then turn and brown an additional 2 minutes.
2. Coat the bottom of the crockpot with half of the wing sauce. Place meatballs into pot and top with remaining sauce. Cook on high for 1 1/2 hours or low for 3 hours. Sprinkle with blue cheese crumbles before serving.
Helpful Hints
3. Serve with jicama, celery and carrot sticks like classic wings.
4. Meatballs can be made in advance and stored in the refrigerator for up to 8 hours before cooking.
———————-