Mar 17, 2019 The Yellow Pine Times – Valley County, Idaho
Community Calendar:
May 25 – ATV-UTV Scavenger Hunt Memorial Day Weekend
July 6 – Golf Tournament & Breakfast
July 13 – Ride to Big Creek
Sep 14 – Ride to Cinnabar
(details below)
———-
Local Events:
St Patrick's Celebration
There was a pot-luck at the Yellow Pine Tavern March 16th. Corned Beef and Cabbage provided by the Tavern.
— — — —
March 17, 2019 Snow

22″ of snow on the flat by the school.
— — — —
2019 Festival T-Shirt Contest
The contest for the 30th Annual Yellow Pine Music Festival T-shirt logo is open!
This year's theme is "Then and Now".
The winner receives $100!
Your one-color design* must include the following:
* 30th Annual
* 2019
* Yellow Pine Music Festival
* musical instruments incorporated into the design
Designs must be submitted electronically to yellowpinefestival@gmail.com or by snail-mail to Yellow Pine Festival, PO Box 10, Yellow Pine, ID 83677
All submissions must be received by 5:00 p.m., Monday, May 20, 2019.
Submissions become the property of the Village of Yellow Pine Association.
*Note: We have learned that simple designs show and sell better.
— — — —
Golf Tournament
It's time to plan for the annual 4th of July Yellow Pine Golf Tournament. This year the proceeds will support the Community Hall and road repair.
The event will begin July 6th at 11am at the golf course, where the fairways aren't fair and the greens aren't green. The cost will remain the same at $50 per couple for sponsoring a hole with a sign displayed. $20 for individuals, each person playing will get a ticket for beer, additional tickets can be purchased for $3. Soda and water are free. Checks can be written to VYPA (Village of Yellow Pine Association)
There will be prizes for first, second and third places for men's women's and mixed. Also, there will be a prizes for closest to the pin. Spots go quickly, so be one of the first!
There will be a hearty breakfast at the museum from 8-10. The cost is $6 and all proceeds benefit the upkeep of the museum.
— — — —
2019 Yellow Pine Escapades
The 2019 schedule for the Yellow Pine Escapades has been updated on the website!
Expect new escapades this coming year, including an ATV-UTV Photo Scavenger Hunt; two (yes, two) ATV-UTV rides, a golf tournament, and even a community yard sale. Other events will be added to the calendar as plans are finalized.
Join us for a great season of fun! The starting point for fun in Yellow Pine! The website includes information on the events hosted by the Yellow Pine Community Hall as well as the other "goings-on" in the village. Food, lodging and fuel are available in Yellow Pine.
link:
———-
Village News:
Stibnite Advisory Council
March 14, 2019 Special Meeting Summary
Attendance:
Lynn Imel – Yellow Pine
Ronda Rogers – Yellow Pine Alternate
Gene Tyler – Donnelly
Julie Good – New Meadows
Darla Webber – New Meadows Alternate
Glenna Young – Cascade
Tami Testa – Council
Denis Duman – Idaho County
Joe Iveson – Adams County
Anne Labelle – Midas Gold Corp.
Laurel Sayer – Midas Gold Idaho
Absent:
Bob Crump – Riggins
Summary approved by the Chair
Distributed on March 14, 2019 to Advisory Council
1. Decision was made to record the Stibnite Advisory Council meetings.
2. Meeting protocol for the public will be listen and observe.
3. Discussed need for questions to be fielded through the community's representatives. No new questions were presented to the Advisory Council from Cities or Counties at this time.
4. Discussed community input process from unrepresented areas.
— — — —
History of the log cabin at the Cemetery
The Cemetery Committee is interested in any information on the cabin that is located by the cemetery. We know that it had been on the property that was known as "Mary's Cabins". It was moved by Tom Richter while the Filler's were building their house. Donna Valdez said that the people who ran the cafe and bar slept there, before the Tavern was built.
Do people have pictures or any information they can share? We'd love to put a plaque up on the cabin while we repair it.
– Marj Fields
— — — —
Roads
Local streets are snow/ice covered but starting to break-up and getting slushy on warm afternoons.
Lower Johnson Creek Plowing
Note: when traveling to the dump, please use the river side of the road for wheeled vehicles so the hill side can be for snowmobilers. Turnouts will be plowed. – CD
— — — —
Yellow Pine Transfer Station
A report March 14 that the transfer station is empty! A report March 15 that the dumpsters are empty, but there is trash strewn between and behind the bins. Report March 17 that the ice floor is starting to break up, slushy during warm afternoons.
Please do not abuse our Transfer Station or we may lose it. Household trash must be placed in the bins, flattened cardboard boxes can also go into the bins. Do not stack trash in front of the doors. Woody yard debris only for the burn pile. No furniture, appliances, tires or construction debris allowed, those items must be hauled out to the Donnelly station by you.

— — — —
Come Spring…
"To Yellow Pine residents. I will be making several trips next spring and summer hauling out metal, appliances, etc. . If you need anything hauled away please get on the list. Vehicles require a title. I will be hauling gravel back if anyone is interested."
Contact Mike Amos
— — — —
Yellow Pine US Mail
We are on 3-day a week mail delivery from Cascade. The Post Office in Yellow Pine is open six days a week: M-F 845am-245pm Saturday 9am-245pm. Forever Stamp: 55 cents
— — — —
Predators
Mountain lion sighted a few mile up the East Fork from Park's Creek last week. Fox tracks in the village last week. Please do not leave pet food outdoors and remember to keep trash secured, it will draw foxes, coyotes and loose dogs.
— — — —
Ice Hole Campground Closed
The Campground has been temporarily closed to provide for public safety during reconstruction. This order will be in effect from September 27, 2018 through July 2, 2019, unless rescinded earlier by the Forest Supervisor. (0402-04-80)
———-
Local Groups:
YPWUA News:
Boil Order Rescinded
Winter Water Advice
To help prevent frozen water, avoid parking over buried water lines, allow the natural snow cover to insulate the ground. Driving over the lines will also push the frost deeper and can result in frozen pipes. Also, don't plow the snow over where water lines are buried, and avoid covering up water shut off valves.
link to: 2018 September Water Department Update.docx
— — — —
VYPA News:
VYPA Meeting Dates 2019
June 8th; July 20th; August 10th; September 14th.
Note that the July 20th meeting is not on the second Saturday due to a conflict with a planned ATV rally involving many residents and visitors.
Yellow Pine Harmonica Meetings 2019:
March 30, 2019 Saturday 2pm at the Tavern
April 23, 2019 Tuesday 2pm at the Tavern
May 23, 2019 Thursday 2pm at the Community Hall
June 20, 2019 Thursday 2pm at the Community Hall
July 27, 2019 Saturday 2pm at the Community Hall
— — — —
YPFD News:
The next meeting to be May 18th, 2019 at the Community Hall
Yellow Pine Fire Protection District Updates:
Fire Department Training on Sundays at 11am will resume in the Spring.
The YPFD has 2 Size Chimney Brushes with extension rods that were donated for use around YP. If you would like to borrow one, please contact Cecil or Jeff and we'll get them for you. The YPFD also has loanable mitigation tools, (Weed-Whacker, Hedge Trimmer, backpack blower and 16' pole saw). If you would like to borrow one or all, please contact Cecil or Jeff and we'll get them for you.
It's also time to check the Smoke Alarm batteries and Fire Extinguishers. Please test the alarm and replace Smoke Alarm Batteries every year, if you have the replaceable battery type. Fire Extinguishers should be checked as well and should be easily seen and reachable. A good location for the Fire Extinguishers would be the kitchen and near the wood stove and/or fireplace. The needle should be in the green.
If you need a Smoke Detector or Fire Extinguisher for your YP residence please contact Jeff F.
Smoke Alarm Info:
——–
Free Biz Listings:
Yellow Pine Lodge (208) 633-3377
Closed for winter
— — — —
The Corner (208) 633-3325
Closed for winter
— — — —
Yellow Pine Tavern (208) 633-2233
Winter Hours at the Tavern: 9am-2pm and 4-8pm Mon, Wed, Fri, Sat and 9am-2pm Sun. Or call 208 633-2233 the phone rings into the house.
— — — —
Buck Horn Outfitters LLC
Link to FB page:
Deadwood Outfitters
Link to website:
— — — —
Local Fuel Suppliers
Amerigas Phone: (208) 634-8181
Ed Staub & Sons Phone: (208) 634-3833
Diamond Fuel & Feed (208) 382-4430, Suet blocks (peanut crunch, and cherry) for $1.99 per block. 50# bag of Polar Ice Melt available for $7.99.
— — — —
Outside Biz that will service Yellow Pine:
Elkhorn Heating & Cooling
(208) 906-4067 Middleton, Idaho, Will service Yellow Pine
B&T Safety Solutions LLC
208-271-1600 Based out of Donnelly
Snow removal, cleaning chimneys and stoves, we do cabin staining/chinking as well
— — — —
Follow The Yellow Pine Times on Facebook (updated more often than emails)
———————–
Local Observations:
Monday (Mar 11) clear cold night, low of 2 degrees. Clear and very blue sky this morning, 24″ old snow on the ground. Lots of jays visiting and vocalizing. Clear blue sky mid-day, light breezes and icicles dripping a little. Red-breasted nuthatches joined the jays at the feeders after lunch time. Mid-after noon strong sun, very clear sky and light breezes, high of 47 degrees. Elk mobbing the neighbor's hay, couple of gun shots just before dusk. Clear sky at dusk, a little below freezing, slightly thicker crescent moon high in the sky. Stars out and calm before midnight.
Tuesday (Mar 12) clouds came in before daylight, low of 9 degrees from yesterday morning, crusty old snow has buried ice layers and hard to measure, average 23″ deep. Fresh fox tracks in the neighborhood, heard a raven flying over. Pine squirrel, jays and red-breasted nuthatches visiting. Blustery and cloudy mid-day. Some juncos and the local pine squirrel showed up after lunch time. By mid-afternoon there were a couple of breaks in the clouds, gusty winds and a few snow flakes, high of 42 degrees. Light snowfall late afternoon (big flakes for a little while around 6pm.) Still snowing at dusk, measured 1″ new snow. Cloudy and calm night.
Wednesday (Mar 13) overnight low of 22 degrees, cloudy, breezy and snowing lightly this morning, measured an inch from last evening's snowfall and 24″ on the ground. Juncos and jays visiting. Occasional flakes of snow before lunch and breaks in the clouds on and off. Mail truck made it in good time. Breaks in the clouds and flaking at lunch time. Hairy woodpecker and juncos visiting after lunch. Occasional breaks in the clouds on and off, bits of sunshine before and after 12pm and occasional flakes of snow. Mid-afternoon gusty breezes, mostly cloudy and occasional flakes of snow, high of 35 degrees. At dusk it was partly cloudy to mostly clear and temps dropping quickly. Bright crescent moon and stars at 1030pm, flags flapping in the breeze.
Thursday (Mar 14) overnight low of -2 degrees, clear sky and slight cold breeze this morning, 24″ crusty icy old snow on the ground. Heard a raven and jays, juncos and hairy woodpecker came to visit. Bright sunshine mid-day. Pine squirrel, a clarks nutcracker and a white-breasted nuthatch stopped by after lunch. Still clear and sunny mid-afternoon, icicles dripping and light variable breezes, some big slabs of snow came off a few roofs, high of 43 degrees. Very quiet day, a report the transfer station has been emptied! Clear sky at dusk, fat crescent moon overhead and below freezing. Bright crescent moon and scattering of stars out at 11pm. Clouds moved in before morning.
Friday (Mar 15) overnight low probably in the low 20s (the gizmo still had 7F from yesterday morning) overcast and light breeze. Average 23″ old snow on the ground, hard to poke the measuring stick through the ice layers. Lots of jays this morning, red-breasted nuthatches, a few juncos and the local pine squirrel visited. It was partly cloudy by mid-day and above freezing. Hairy woodpecker and more jays visited after lunch. Mid-afternoon warm and partly cloudy, more roof slabs sliding off, high of 50 degrees. At dusk it was right at freezing and clear sky. Some haze in the sky before midnight, not as many stars.
Saturday (Mar 16) overnight low 13 degrees, partly cloudy/hazy sky this morning, strong sun bringing up the temperature quickly. Estimate 23″ old crusty snow/ice on the ground. Lots of noisy jays and a red-wing blackbird visiting. Filtered sunshine and icicles dripping mid-day. Starlings and hairy woodpecker joined the jays after lunch. By mid afternoon it was warm with high haze and filtered sunshine, high of 52 degrees. Break-up has started on local streets in a few spots. Thin haze but mostly clear at dusk. Thicker haze at midnight, patches of stars.
Sunday (March 17) overnight low of 15 degrees, mostly hazy sky and filtered sunshine this morning, measured 22″ crusty hard snow on the flat. Jays and pine squirrel visiting. Overcast mid-day, slow to warm up. Starlings pigging out on the suet after lunch. Mostly clear and warm mid-day, light breezes, high of 53 degrees. At dusk it looked mostly clear, some high haze and still above freezing.
————————
RIP:
Linda Elaine (Murphy Vipperman) Kildow
Linda Elaine Kildow passed away March 16 peacefully in her home. Linda Kildow taught school in Yellow Pine from 1992 till 2001 when the school closed. Some of you may remember her as Linda Murphy or Vipperman.
— — — — — — — — — —
Warren T. Harris
May 11th, 1977 – March 11th, 2019
Warren T. Harris, 41, of Everett, WA, formerly of Emmett, ID, passed away on Monday, March 11, 2019. Services are under the care of Flahiff Funeral Chapel, Caldwell. 208-459-0833
[Warren worked at the Stibnite Mine for a while.]
Obit
Warren Theodore Harris was born May 11, 1977 in Boise, Idaho. At the age of 41, he went to be with his Lord and Savior on March 11, 2019, at his home in Everett, Washington.
Warren was born in Boise, Idaho. His parents, Warren and Karen Harris, were very excited and proud to have a son join their two girls.
Warren attended Emmett schools and was involved in many sports activities while growing up in Emmett. Warren loved many sports, but his "true love" was football. Warren played on the Emmett Varsity Football Team as a freshman and continued to play linebacker throughout his senior year. Warren attended football camp in Moscow, Idaho under the direction of Emmett's Coach Pratt. Warren's senior year, he won an award titled "Mr. Defense" and was very proud to receive this among his teammates.
Warren was an avid Chicago Bears Fan. He watched Football all the time; College, Monday Night Football and Sunday NFL Ticket. Warren was selected to play with a Treasure Valley All-Star Football Team in 1996 under Coach Cooper from Caldwell. Warren enjoyed this trip very much; not just visiting Australia, but the excitement of playing with other high school football players he played against in high school, motivated him even more. He looked forward to playing with many talented football boys. This was a trip of a lifetime and many memories were made in the land "Down Under."
After high school, Warren met his first wife, Misty, in 1997 and they married in December of that year. They welcomed a daughter, Savannah, in March of 1998. Warren and Misty went their separate ways in 2001 and Warren remained in Bellingham, Washington.
Warren met Sarah Blackburn in 2003. They were married in 2005 and they had two children, Alexis in 2003 and Maximus in 2009. They lived in Bellingham, Washington and then moved to the Boise area for a short while. Warren and Sarah decided to part ways and both parties moved back to the Seattle area.
While living and working in Everett, Washington, Warren met his current girlfriend, Amy. Together they moved into an apartment and had made it their home for the last 7 years. Warren enjoyed the Seattle area and while being in Seattle Seahawk country, he still cheered on his favorite team, the Chicago Bears. Every year during high school football season, he would ask about the Emmett High School football team and how they looked. Warren was very excited to learn that his nephew's team was on a roll. Our family would call him and tell him about the games and how the team played in the State Tournament. It was extra special when his nephew's team made it to the State Championship Game in Pocatello, Idaho in 2015 and won.
Football took up a lot of time, but Warren did enjoy the outdoors. He liked to camp, fish, hike, loved campfires and enjoyed time at the family cabin at Warm Lake. While troll fishing, he would talk about many things, but the subject of football always came into his conversations.
Later on in life, Warren focused on his job, enjoyed spending time with his kids and started to watch more movies. Football movies too: "Remember the Titans, Rudy, We are Marshall, Invincible, and Radio," to name a few.
The Heavens above will be well entertained when it comes to sports. Warren, we hope you entered your stairway to heaven through a field goal. May you rest in peace and enjoy your time with Mom, Dad and other loved ones. WE LOVE YOU.
Warren is survived by his children, Savannah, Alexis, and Maximus; his three sisters, Melissa Smith of West Melbourne, FA, Christin Harris Petersen and Jody Harris both of Emmett, ID; niece, Hailey Clayton; nephews, Hayden Clayton, Zach and Dylan Smith and his girlfriend, Amy.
Warren is preceded in death by his father, Warren Harris; his mother, Karen Harris; grandmother, Lois Betzold Keene Sanders; grandfather, Warren "Willy" Harris; grandfather, Ted Hoff; grandmother, Francis Hoff and brother-in-law, Chris Petersen.
Warren's memorial service will be held on March 23, 2019 at the Emmett Church of the Nazarene at 11:00 AM. A luncheon will follow. In lieu of flowers, contributions may be made to the Emmett Huskie Football Program or your favorite Charity. Condolences and memories can be shared on Warren's memorial page at http://www.flahifffuneralchapel.com.
—————–
Idaho News:
Still lots of snow in Valley County
March 14, 2019 KBOI
Heavy snowfall in February has stacked Valley County and the high country with massive snow banks along roads and side walks. Some banks are so high they reach house roofs. (Photos by Axel Quartarone)
link to photo gallery:
— — — — — — — — — —
Idaho Transportation Department to fix multiple potholes, cracks on Highway 55
by Haley Squiers Tuesday, March 12th 2019
Horseshoe Bend, Idaho (CBS 2) — Some drivers are having a bit of a rough ride on Highway 55, recently.
Both sides of Highway 55 near Smiths Ferry, at milepost 91, are dotted with large potholes, cracks, and dips in the pavement.
Idaho's Transportation Department tell CBS 2 News that they've been putting cold patches on the potholes, recently.
They add that a full-scale repaving isn't possible with the current weather.
It'll be the end of April, beginning of May before crews can get out there to fix the issue.
continued:
— — — — — — — — — —
Photos: Sections of Highway 55 see heavy damage from snow fall
CBS 2 March 12, 2019
A section of Highway 55 is damaged from heavy snowfall and thousands of drivers this year. Reconstruction is scheduled for the spring once the snow melts. Caution is advised when driving through this area. (Photos by Axel Quartarone)
link to photo gallery:
— — — — — — — — — —
ITD will study effects of salts on the ecology
The Star-News March 14, 2019 Jake Melder, Public Information Specialist, Idaho Transportation Department
In recent years, the Idaho Transportation Department has changed the method used to maintain roads during winter months. Previously, crews preserved a layer of snow, called a snow floor, and applied fine sand to the surface to provide some traction.
Today, crews plow the majority of snow off the road and apply salt or a magnesium-chloride solution to melt what remains.
The result of this approach has significantly increased safety and mobility on our highways. Maintaining bare and wet roads with salt provides better traction and vehicular control.
From 2011 to 2016, annual winter crashes have fallen from 1,966 to 643. Since 2010, ITD's mobility index has risen from 28 percent to 89 percent.
These benefits may come with trade-offs in terms of the ecological impact of salts. ITD recently commissioned a literary review to study this question further. Additional study in the future is likely.
There are many factors in how salt usage may affect any given ecosystem – the sensitivity of the system itself, climate, application rate and frequency of application of salt, soil profile, dilution, etc.
The department will continue to refine the amount of salt needed to be effective, with a focus on minimizing the application while still achieving a bare and wet roadway for the safety benefit.
We will pursue a study of the specific environmental impacts and investigate alternatives or additives to mitigate the negative impacts of this approach to maintaining Idaho's highways.
source:
— — — — — — — — — —
Crews work to clear 'avalanche alley' on Highway 21
The highway has been closed for weeks due to a massive avalanche blocking the road.
KTVB March 15, 2019
Boise, Idaho — A 12-mile stretch of Idaho 21 known as "avalanche alley," between Grandjean Junction and Banner Summit, may reopen this weekend.
A huge avalanche late last month shut it down.
Idaho Transportation Department crews have been working since then to clear the snow.
continued w/video report:
— — — — — — — — — —
March 2019 school bonds and levies
KTVB 3/13/2019
Valley County
Cascade School District
Supplemental Levy
$650,000 per year for two years
Result: Passed (For: 324, Against: 141)
full story:
— — — — — — — — — —
Wilks brothers put more land on the market
Two Valley County properties sold to Idaho buyers
By Nicole Blanchard for The Star-News March 14, 2019
More land in west-central Idaho has been put up for sale by two Texas billionaire brothers who bought about 172,000 acres in 2016.
Eleven Idaho properties are on the market, according to the website for Wilks Ranch Brokers, a real estate and property management firm backed by the Dan and Farris Wilks of Cisco, Texas.
The bulk of the parcels are in Valley County, including one new listing of 128 acres near Cascade priced at $281,600.
Two Valley County properties, listed last spring, sold to Idaho buyers in the fall, property records show.
Jimmy Williams, who handled the properties for Wilks Ranch Brokers, declined to discuss the amount the properties sold for and to whom they were sold.
continued:
— — — — — — — — — —
One person killed, another injured in McCall house explosion
One person was airlifted for medical treatment after being rescued from the building's basement and one person was killed, according to officials at the scene.
by Devin Ramey, Gretchen Parsons March 17, 2019 KTVB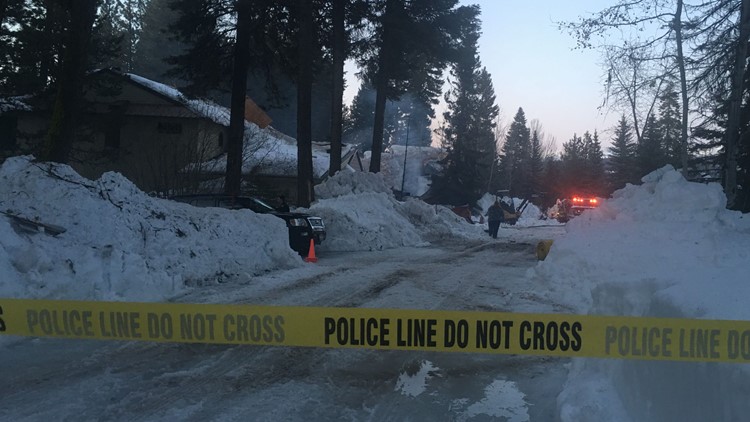 McCall, Idaho — An explosion near the McCall Golf Club destroyed a home on Sunday afternoon.
One person was airlifted for medical treatment after being rescued from the basement of the home and another person was killed in the explosion, according to officials at the scene. No word on their status or extent of injuries.
It is unknown if the two people lived in the home.
Two neighboring homes were significantly damaged but no one was inside at the time.
KTVB crews at the scene say there is only a crater is left from where the house was, with debris scattered across the area.
continued:
— — — — — — — — — —
Downtown McCall will be 'under full construction' this summer
The city council has approved spending $2.8 million on the next phase of work on Second and Lenora streets.
by John Masters March 15, 2019 KTVB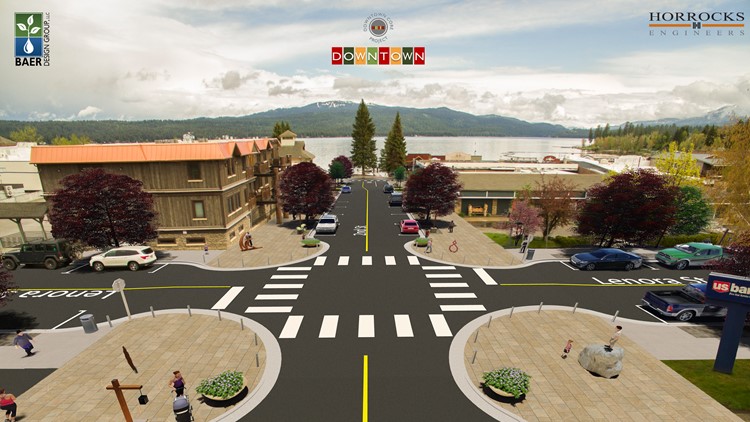 MCCALL, Idaho — Get ready for some road construction in downtown McCall this summer.
The McCall City Council has approved spending $2.8 million on the next phase of work on Second and Lenora streets.
McCall Public Works Director Nathan Stewart this project was started last fall when water and sewer lines beneath the roads were replaced.
continued:
— — — — — — — — — —
Extra! Extra! BREAKING NEWS: Historic Burgdorf Hot Springs, implements Prohibition, and is now a DRY POOL! (Water Only)
Burgdorf, Idaho March 14, 2019 (Facebook)
Due to an increase of Alcohol related incidents of misfortune, mishap, and down right debauchery, Historic Burgdorf Resort, bans the consumption of alcohol in the hot springs pool. Citing myriad customer complaints, safety concerns, and abandoned trash, in the pool and surrounding roadways, long time owners are left with no choice but to make the immediate change. One can still speakeasy in your own cabin, if you are lucky to have an overnight reservation and Alcohol is still allowed for special events. Other than that, NO BOOZE FOLKS in the Pool. Thanks for Understanding.
~ Burgdorf Staff
———————–
Mining News:
Historian to discuss history of mining in Idaho Tuesday
The Star-News March 14, 2019
Historian Tom Blanchard will discuss mining in Idaho, with an emphasis on Valley County and the proposed Midas Gold project, on Tuesday from 6:30 to 8:30 p.m. at the Alpine Playhouse in McCall.
In "Mining in Idaho: Today and Yesterday," Blanchard covers the historic effects of mining on local communities and the history of the Stibnite mining district in Valley County.
He will also discuss the proposed Midas Gold project and the effects of political and environmental decisions from the early mining years.
Blanchard has served on the Idaho Humanities Council and on the Board of Trustees for the Idaho State Historical Society. He also served three terms as Blaine County Commissioner and five years as city administrator.
"Tom is able to add a very contemporary public policy perspective to historical issues which shape our lives," said Tracey Kindall, executive director of the McCall Arts and Humanities Council, which is presenting the talk.
Admission is free for the presentation. The Alpine Playhouse is located at 1210 Roosevelt Ave.
source:
———————–
Scam Alerts:
Idaho Power warns against solar panel misinformation by door-to-door salespeople
by Haley Squiers Monday, March 11th 2019
Boise, Idaho (CBS 2) — Spring will be here soon and, along with the return of warmer temperatures, comes the return of door-to-door salespeople.
Idaho power reported that some salespeople are posing as Idaho Power contractors and making promises that just aren't true.
"If someone comes to your door stating that they're an Idaho Power employee or working with Idaho Power, that's a red flag," said Idaho Power employee Danielle Ready.
continued:
— — — — — — — — — —
Some Facebook quizzes were designed to steal your data, lawsuit says
by Adam Forgie Tuesday, March 12th 2019
Salt Lake City (KUTV) — If you've taken a Facebook quiz, you should be aware that some of them were designed to steal your personal data, a lawsuit from Facebook states.
Quizzes with titles such as "Do you have royal blood?", What does your eye color say about you?", and "What kind of dog are you according to your zodiac sign?" are just some of the quizzes hackers used to steal user data.
Facebook is suing two Ukrankian quiz makers, saying the men lured 60,000 users to install malicious web browser extensions which stole profile data and friends lists before uploading them to offshore servers
continued:
————————–
Public Lands:
Trump signs Owyhee County boundary changes into law
Mar 12, 2019 By Steve Bertel KIVI TV
Washington, D.C. — President Donald Trump signed into law Tuesday the Natural Resources Management Act, which contains legislation authored by Idaho U.S. Senator Mike Crapo that establishes boundary changes for three wilderness areas in Owyhee County.
"The collaboration among the Shoshone-Paiute tribes, recreational groups, conservationists, ranchers, local residents, elected leaders and others is working to preserve the cultural, environmental and economic future of those who have lived in Owyhee County for generations," said Crapo. "The changes signed into law by President Trump reflect the original intent of the members of the Owyhee Initiative — and ensures those who have accessed public lands for generations in the Owyhees will continue to do so, while also continuing to maintain preservation measures.
Crapo called Trump's signature on S. 47 "a major milestone," and said he would continue to work with each of the local interests to "ensure full and complete implementation of the Owyhee Initiative laws."
continued:
——————–
Critter News:
Gov. Little signs 'pet-friendly' license plate legislation
Mar 15, 2019 Local News 8
Boise, Idaho (KIFI/KIDK) – A new license plate will soon be available at your local DMV.
Governor Brad Little signed House Bill 105 into law Friday.
The legislation creates a "pet-friendly" license plate featuring a dog and cat, and the money for the plate goes to pay for spaying or neutering pets owned by low-income families.
continued:
— — — — — — — — — —
Pet Talk – Rat poison toxicities
By Dr. Karsten Fostvedt March 15, 2019 IME
Rat poisons were pharmaceutically invented years ago, by the Wisconsin Alumni Research Foundation, called WARF, and the drug it produced was called warfarin. This drug killed rats and mice around silos and barns in Wisconsin and all the Midwest and U.S. Its common pharmaceutical name in human and veterinarian medicine is Coumadin.
It is now commonly used in stroke victims and potential stroke victims in human medicine, along with many other drugs, to prevent strokes in our humans.
Unfortunately, these poisons are in baits that kill rats and mice but are also accessible to our companion pets. The bait-treats can be found under homes and decks. Please check those places for unknown rat bait that could be placed by previous owners and renters.
continued:
— — — — — — — — — —
Is your dog limping? Canine bone cancer may be part of the diagnosis.
By Devon Smith, Ryan Eskalis, Jennifer Munoz and Veronica Yurowski 3/13/2019 (CIRCA)
Osteosarcoma (OSA) is one of the most common forms of bone cancer seen in veterinary patients. Most often, this devastating disease is seen in large-breed, intact (not spayed/neutered) dogs, although any dog or cat is susceptible.
The disease most commonly affects the appendicular skeleton, so the limbs are the most likely area of the body to be impacted. We also use the slogan "toward the knee and away from the elbow" to refer to where on the limbs this disease is most likely to appear.
continued:
— — — — — — — — — —
Simpson and Fulcher applaud decision to delist wolves
Mar 11, 2019 Local News 8
Washington, D.C. (KIFI/KIDK) – Idaho Congressmen Mike Simpson and Russ Fulcher applauded Acting Secretary of the Interior David Bernhardt's announcement that the U.S. Fish and Wildlife Service (USFWS) will propose a rule to delist the gray wolf in the lower 48 states.
This decision would build on the successful recovery of the species and the successful implementation of delisting in the State of Idaho which has responsibly managed the species.
"This is a smart, sound, scientific decision that recognizes the successful efforts of states and local partners who have dedicated time and resources to conserving and maintaining a healthy wolf population," said Congressman Simpson. "No doubt this decision recognizes the State of Idaho and its effective management of the species following delisting in 2011. I applaud Acting Secretary Bernhardt for this decision which will return wolf management back to the states where it belongs."
continued:
— — — — — — — — — —
Wolves resilient, but proposal tests expansion
3/14/19 AP
A proposal to strip gray wolves of federal protections could curtail their rapid expansion across vast swaths of the U.S., yet the predators already are proving to be resilient in states where hunting and trapping occur.
The Interior Department on Thursday declared gray wolves recovered across the Lower 48 states. If finalized, the proposal would allow hunting in more areas.
The species has seen a remarkable turnaround — from near-extermination to more than 6,000 gray wolves spread across nine states.
Critics say hunts could kill thousands of the animals and prevent their further spread.
continued:
— — — — — — — — — —
KWVR Oregon Wolf Education weekly Wolf Report
Second week of March 2019
— — — — — — — — — —
Wolf Education International
Newsletter 3/11/2019
Wolves Kill Two Women In Tajikistan After Villagers' Hunting Rifles Confiscated
Trump Administration Seeks To Take Gray Wolf Off Endangered Species List
Investigating the feeding habits of wolves in central Greece
— — — — — — — — — —
BLM offering new financial incentives to encourage more wild horse, burro adoptions
Qualified adopters are eligible to receive $500 within 60 days of the adoption date and an additional $500 within 60 days of titling.
KTVB March 13, 2019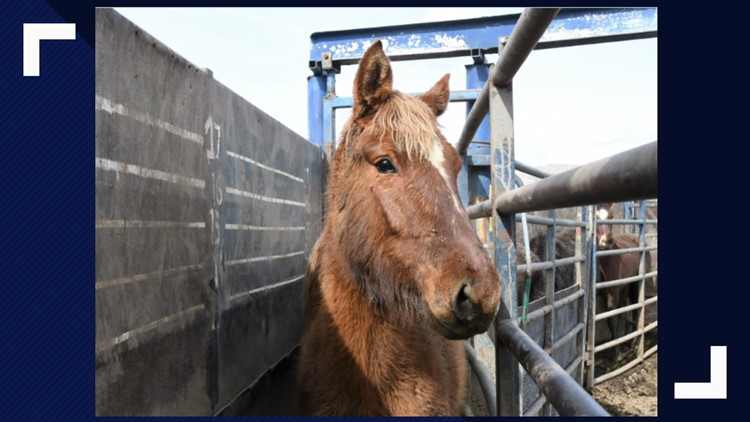 Boise, Idaho — The Bureau of Land Management is now offering new financial incentives to encourage people to adopt wild horses and burros removed from public lands.
Through the new incentive program, qualified adopters are eligible to receive $500 within 60 days of the adoption date and an additional $500 within 60 days of titling for each animal, which normally occurs one year from the adoption date. The incentive is available for all animals that are eligible for adoption.
"We understand that adopting a wild horse or burro represents a commitment. The incentive is designed to help with the adopter's initial training and humane care," said BLM Deputy Director of Programs and Policy Brian Steed. "I encourage anyone who has considered adopting a wild horse or burro to join the thousands of owners who
continued:
— — — — — — — — — —
US eases land restrictions meant to protect bird in West
By Matthew Brown – 3/15/19 AP
Billings, Mont. — The Trump administration on Friday finalized changes to sweeping federal land use plans for Western States to ease energy industry restrictions in a way officials say will protect a struggling bird species.
The changes by the U.S. Bureau of Land Management will guide future efforts to conserve greater sage grouse, ground-dwelling birds that range across portions of 11 Western states.
Environmentalists have said the widely-anticipated move will undermine protections for the chicken-sized bird. They would allow more oil and gas drilling and other activities on grouse habitat.
continued:
— — — — — — — — — —
Idaho Fish and Game receives federal steelhead permit, fishing continues
That means two areas that have been closed will reopen immediately.
KTVB March 15, 2019
Boise, Idaho — Idaho anglers will be able to keep fishing throughout the spring season.
The Idaho Department of Fish and Game received federal reauthorization for its steelhead fishing season Friday. That means fishing will continue uninterrupted, and the two areas currently closed will reopen immediately.
"During this difficult period, we greatly appreciate the patience of anglers, outfitters and guides, and other businesses and communities that rely on steelhead fishing," said Fish and Game's Fisheries Bureau Chief Jim Fredericks.
continued:
— — — — — — — — — —
The Columbia Basin Bulletin
Weekly Fish and Wildlife News
http://www.cbbulletin.com
March 15, 2019
Issue No. 901
Table of Contents
* Report: Ocean Conditions Appear To Be Heading In Right Direction For Improving Salmon-Steelhead Runs
http://www.cbbulletin.com/442301.aspx
* Overall More Salmon/Steelhead Will Enter Columbia River Than Last Year, But Forecasts Mixed Among Species
http://www.cbbulletin.com/442300.aspx
* Salmon Fishing Rules Off NW Coast To Be Guided By Need To Protect Low Numbers Of Chinook
http://www.cbbulletin.com/442299.aspx
* Proposed Amendments To Basin Fish/Wildlife Program Stress Reintroducing Salmonids Above Blocked Areas
http://www.cbbulletin.com/442298.aspx
* Corps Proposal For Downstream Fish Passage At McKenzie River's Cougar Dam Out For Review: Surface Collector, Trap/Haul
http://www.cbbulletin.com/442297.aspx
* Draft Report On 2018 BPA Fish/Wildlife Costs Released For Comment; Total $480.9 Million, $16.8 Billion Since 1981
http://www.cbbulletin.com/442296.aspx
* Registration Open For Columbia Basin Transboundary Conference In British Columbia
http://www.cbbulletin.com/442295.aspx
* B.C. Research Shows Respiratory Fitness Of Farmed West Coast Salmon Unaffected By Virus
http://www.cbbulletin.com/442294.aspx
* During the 2014-16 West Coast Marine Heatwave ('Blob') Record-Breaking Number Of Species Moved Northward
http://www.cbbulletin.com/442293.aspx
* New BPA VP Of Environment, Fish And Wildlife Addresses Council On Fish And Wildlife Issues
http://www.cbbulletin.com/442292.aspx
* Montana Opens First Watercraft Inspection Stations To Prevent Spread Of Invasive Species
http://www.cbbulletin.com/442291.aspx
————————
Fish & Game News:
Draw results available for spring turkey controlled hunts
By Brian Pearson, Conservation Public Information Specialist
Friday, March 15, 2019
Didn't draw? Youth, general spring seasons provide additional opportunities
The spring turkey controlled hunt drawing results are available through Fish and Game's licensing system. Hunters who already have an account can check to see if they drew controlled hunt permits for spring turkey at https://idfg.huntfishidaho.net/login.
Those without an online license system account can get step-by-step instructions on the Controlled Hunt Results web page.
continued:
— — — — — — — — — —
F&G receives federal steelhead permit and fishing continues
By Roger Phillips, Public Information Supervisor
Friday, March 15, 2019
Federal authorization allows anglers to keep fishing throughout the spring season
Idaho Fish and Game on March 15 received federal reauthorization for its steelhead fishing season, so fishing will continue uninterrupted, and the two areas currently closed will reopen immediately.
continued:
— — — — — — — — — —
Upper Snake Region is accepting applications for the 2019 Commission Community Challenge Grant
By James Brower, Regional Communications Manager
Friday, March 15, 2019
The Idaho Fish and Game Commission is pleased to announce the development of the Commission Community Challenge Grant program. This exciting new grant program provides competitive funding for officially recognized non-profit organizations to implement projects that are broadly supported by the local sportsman community and enhance fish and wildlife habitat, populations, or associated recreational opportunities.
Projects will be evaluated on consistency with the Idaho Department of Fish and Game mission: To preserve, protect perpetuate, and manage the fish and wildlife of Idaho and to provide continued supplies for hunting, fishing, and trapping.
continued:
— — — — — — — — — —
More F&G News Releases
https://idfg.idaho.gov/press
———————————-
Fun Critter Stuff:
Watch 700 elk dash across snowy Oregon road
These elk are facing an especially challenging winter as much of the state deals with record snow and below-freezing temperatures.
Travis Pittman March 6, 2019 KTVB
The Oregon Department of Fish and Wildlife posted the video of the herd crossing a road in the Grande Ronde Valley in northeastern Oregon.
link to story/video:
—————————
Seasonal Humor:

———————