May 12, 2019 The Yellow Pine Times – Valley County, Idaho
Community Calendar:
April 2 – Boil water order issued
Every Sunday – 11am Fire Training
May 10 – Burn "permits" required
May 15 – Firewood Season opens
May 18 – YPFD meeting at the Fire Hall
May 20 – Deadline 2019 Festival T-Shirt Contest
May 23 – Festival meeting 2pm at the Community Hall
May 25 – ATV-UTV Scavenger Hunt Memorial Day Weekend
May 26 – Celebration of Life 2pm-5pm YP Tavern
June 11 – Yellow Pine Vet Clinic
June 20 – Festival meeting Thursday 2pm at the Community Hall
June 29 – Highland Games
July 6 – Golf Tournament & Breakfast
July 13 – Ride to Big Creek
July 18 – (tentative) Noxious Weed Spray day
July 27 – Festival meeting Saturday 2pm at the Community Hall
July 27 – Memorial and potluck for Wilbur Wiles (Big Creek/Edwardsburg)
Sep 14 – Ride to Cinnabar
(details below)
———-
Local Events:
2019 Festival T-Shirt Contest – Deadline May 20
The contest for the 30th Annual Yellow Pine Music Festival T-shirt logo is open!
This year's theme is "Then and Now".
The winner receives $100!
Your one-color design* must include the following:
* 30th Annual
* 2019
* Yellow Pine Music Festival
* musical instruments incorporated into the design
Designs must be submitted electronically to yellowpinefestival@gmail.com or by snail-mail to Yellow Pine Festival, PO Box 10, Yellow Pine, ID 83677
All submissions must be received by 5:00 p.m., Monday, May 20, 2019.
Submissions become the property of the Village of Yellow Pine Association.
*Note: We have learned that simple designs show and sell better.
— — — —
June 11 – Vet Day
On Tuesday June 11th the Cascade Vet clinic will be coming to Yellow Pine. Please call (208) 382-4590 to get on the list.
— — — —
June 29 – Highland Games
For the second year, Bald Mountain Knuckle Draggers will bring the Highland Games to Yellow Pine on June 29th. Last year they donated over $2,600 to the Helipad and this year money will be raised for the water department. Come see these fantastic athletes and support the water department.
— — — —
Golf Tournament July 6
It's time to plan for the annual 4th of July Yellow Pine Golf Tournament. This year the proceeds will support the Community Hall and road repair.
The event will begin July 6th at 11am at the golf course, where the fairways aren't fair and the greens aren't green. The cost will remain the same at $50 per couple for sponsoring a hole with a sign displayed. $20 for individuals, each person playing will get a ticket for beer, additional tickets can be purchased for $3. Soda and water are free. Checks can be written to VYPA (Village of Yellow Pine Association)
There will be prizes for first, second and third places for men's women's and mixed. Also, there will be a prizes for closest to the pin. Spots go quickly, so be one of the first!
There will be a hearty breakfast at the museum from 8-10. The cost is $6 and all proceeds benefit the upkeep of the museum.
— — — —
Noxious Weed Spray day July 18
Hello Yellow Pine,
I'm beginning my transition from snow plowing to noxious weed control. Yellow Pine is 1st on my list to start talking about dates to schedule our 2nd annual noxious weed Homeowners assistance spray day. Last year we got together on Thursday, July 19, 2018. I tentatively have Thursday, July 18, 2019 marked on my calendar.
We had really good participation last year but we can do better, lets start talking now and get more people involved as it is "Everyone's responsibility to control Noxious and Invasive plants". I think last years event went very well, we will try and be a little more organized this year, if we missed someone put them on top of the priority list. I will bring my entire crew, all of our equipment, PPE, and mixed herbicide, you provide the volunteers, we're here to help you not do it for you.
I misplaced 1-backpack sprayer last year, please keep your eyes peeled in case we laid it down someplace or forgot to pick it up.
Spread the word, save the date. I look forward to hearing from you. The best way to contact me this time of year is through e-mail, I will be in and out of the office until May, I check my e-mails daily but I can't always respond until I get back into the office.
Thank you,
Steve Anderson
Valley County Weed and Pest Control
SAnderson@co.valley.id.us
— — — —
Celebration of Life – Wilbur Wiles
Potluck celebration of life at his cabin 27 July.
— — — —
2019 Yellow Pine Escapades
The 2019 schedule for the Yellow Pine Escapades has been updated on the website!
Expect new escapades this coming year, including an ATV-UTV Photo Scavenger Hunt; two (yes, two) ATV-UTV rides, a golf tournament, and even a community yard sale. Other events will be added to the calendar as plans are finalized.
Join us for a great season of fun! The starting point for fun in Yellow Pine! The website includes information on the events hosted by the Yellow Pine Community Hall as well as the other "goings-on" in the village. Food, lodging and fuel are available in Yellow Pine. link:
———-
Village News:
May 5th Taco Feed at the Community Hall

photo by Terry Hall
Thanks again for all your support.
Kathy Hall
Community Hall Chairman
— — — —
Power Outage
Power blipped off and on at 645pm Monday May 6th.
— — — —
Snow Report
Here are some photos from last weekend (May 4-5) of the high country between Profile Gap and Monumental Summit. Still plenty of snow above 7,000 feet. They were only able to drive about 2 miles up the Profile road before being stopped by snow.
Belvidere

North Side Pinnacles

Belvidere Jacobs Ladder Divide

WF Monumental Tamarck Divide

Rainbow Peak

photos courtesy A. Botello, PNF
— — — —
Roads
Local streets are drying out and getting dusty. Please respect the residents and slow down.
Stibnite Road Photos (between Yellow Pine and Stibnite in the Tamarack Creek area.)
Brian Kennedy took these photos on last Saturday.

link to full size:

link to full size:
photos courtesy Chris S. May 6, 2019
— — — —
Tick Season
Please check your pets (and kids) for ticks, a tick bite paralysed a local dog recently, removal of the tick led to full recovery.

— — — —
Yellow Pine Transfer Station
Transfer station was reported to be full on April 29th. It is possible they will come next week to empty. "If people could please put their bagged garbage behind the dumpsters they [Lakeshore] will take care of it."
Please do not abuse our Transfer Station or we may lose it. Household trash must be placed in the bins, flattened cardboard boxes can also go into the bins. Do not stack trash in front of the doors. Woody yard debris only for the burn pile. No furniture, appliances, tires or construction debris allowed, those items must be hauled out to the Donnelly station by you.

— — — —
History of the log cabin at the Cemetery
The Cemetery Committee is interested in any information on the cabin that is located by the cemetery. We know that it had been on the property that was known as "Mary's Cabins". It was moved by Tom Richter while the Filler's were building their house. Donna Valdez said that the people who ran the cafe and bar slept there, before the Tavern was built.
Do people have pictures or any information they can share? We'd love to put a plaque up on the cabin while we repair it.
– Marj Fields
— — — —
Come Spring…
"To Yellow Pine residents. I will be making several trips next spring and summer hauling out metal, appliances, etc. . If you need anything hauled away please get on the list. Vehicles require a title. I will be hauling gravel back if anyone is interested."
Contact Mike Amos
— — — —
Yellow Pine US Mail
We are still on 3-day a week mail delivery from Cascade. Staring in June we will have 6-day a week delivery. The Post Office in Yellow Pine is open six days a week: M-F 845am-245pm Saturday 9am-245pm. Forever Stamp: 55 cents
— — — —
Predators
Bears are out of hibernation and hungry. Please do not leave pet food outdoors and remember to keep trash secured, it will draw bears, foxes, coyotes and loose dogs.
— — — —
Ice Hole Campground Closed
The Campground has been temporarily closed to provide for public safety during reconstruction. This order will be in effect from September 27, 2018 through July 2, 2019, unless rescinded earlier by the Forest Supervisor. (0402-04-80)
———-
Local Groups:
YPWUA News:
Water Update May 11th
The major water leak in town has been repaired. But the valve that controls the level to the tanks has not been repaired. The boil order is still in effect until we can control the water inlet. We ask for no lawn watering at this time until that valve is replaced and the system is back controlling automatically.
Thank you for your patience and cooperation
– Steve Holloway
—
Water Update May 12th
The Boil Water Advisory is still in effect. A number of factors are contributing to the continued advisory.
Even though a large leak was located and repaired, water demand appears to remain quite high which is putting a heavy load on the filters. High turbidity in Boulder Creek, due to spring runoff, is putting a lot of debris into the sand filters which greatly reduces their production capacity.
Water demand remains high enough that the filters have needed emergency maintenance to increase flow and provide enough water for town even after the leak was repaired. This type of maintenance requires issuance a boil water advisory when completed in the manner that was required by the situation.
Additionally, the automatic valve assembly that controls the water storage tank level failed on Easter Morning. I have since removed the valve, installed some temporary plumbing, and am awaiting parts to get it repaired. To replace the valve assembly would cost somewhere around $7000 so rebuilding it is a much better option. Rebuild costs will be approx $850.00. Installation of the rebuilt valve is scheduled for Saturday the 18th or Sunday the 19th.
– Warren Drake
link to: #4430059 Yellow Pine Water Users Boil Water Notification 4-2-19.pdf
link to: 2018 September Water Department Update.docx
— — — —
VYPA News:
VYPA Meeting Dates 2019
June 8th; July 20th; August 10th; September 14th.
Note that the July 20th meeting is not on the second Saturday due to a conflict with a planned ATV rally involving many residents and visitors.
Yellow Pine Harmonica Meetings 2019:
March 30, 2019 Saturday 2pm at the Tavern
April 23, 2019 Tuesday 2pm at the Tavern *Cancelled*
May 23, 2019 Thursday 2pm at the Community Hall
June 20, 2019 Thursday 2pm at the Community Hall
July 27, 2019 Saturday 2pm at the Community Hall
— — — —
YPFD News:
Every Sunday 11am – Training
May 10th Burn Permits – contact the YPFD
The next meeting to be May 18th, 2019 at the Fire Hall
Pile burning: Dress appropriately, have enough help on hand (people, water and tools) and make a firebreak before you start. Call your local fire protection district chief to let them know you'll be conducting a debris burn. This saves them from sending emergency responders to your property if they are not needed.
Bring it, Don't Burn it
For us in Yellow Pine, Jake Strohmeyer, Dist. Ranger with the Boise NF said we can use the area at our transfer station for yard debris and the FS will burn it once a year. Please no furniture, mattresses, construction debris, metal objects, tires or personnel junk. Please only woody yard debris. When using the pile please be mindful of where you place the debris as it should be contained to a manageable burnable area and kept as clean as possible. – JF


—
Training: Sunday Fire/EMS training has begun. Sundays at 11:00 AM unless otherwise posted. If Jeff F is in town the trainings will be held. All are welcome.
Safety Message: The best place to be during an avalanche, rock fall or a tree fall due to the wind is not there, please use extreme caution and common sense when conditions exist for these scenarios.
"If you are an Adventurist, please do not go out alone in steep areas. The spring thaw is an extremely dangerous time for Avalanches. The freezing and thawing create layers that break away from each other with the slightest disturbance. Scree fields are especially dangerous this time of year because of hidden ice that makes them even more unstable. Please be careful out there."
YP Helispot: We are working with Valley County Road Department and the Boise National Forest for the rock base for the road leading into the Helispot and the actual Helispot itself. We are also receiving rock for the Fire Hydrants, water tank foundations, etc. The rock will come from the Valdez pit and will be less expensive than having it trucked in from Cascade.
Stop the Bleed Course: This course was well attended in the Fall and Jeff F and Ann F will be presenting another course when the new instructor material comes out. There are "Stop The Bleed" kits at the Tavern in an emergency.
Siren Testing: The YPFD siren will be tested only once this year on the first of May at noon. 3 blasts of the siren is a test, more than 3 is an Emergency.
-JF
——–
Biz Listings:
Yellow Pine Lodge (208) 633-3377
Closed for winter
— — — —
The Corner (208) 633-3325
Closed for winter – expecting to be open for Memorial Weekend
— — — —
Yellow Pine Tavern (208) 633-2233
Winter Hours at the Tavern: 9am-2pm and 4-8pm Mon, Wed, Fri, Sat and 9am-2pm Sun. Or call 208 633-2233 the phone rings into the house.
— — — —
Buck Horn Outfitters LLC 208-633-3614
Tom & Sarah Lanham
156 Yellow Pine Ave, Yellow Pine Id 83677
Website:
Link to FB page:
https://www.facebook.com/idahoelkhunts/
Deadwood Outfitters
Link to website:
— — — —
Local Fuel Suppliers
Amerigas Phone: (208) 634-8181
Ed Staub & Sons Phone: (208) 634-3833
Diamond Fuel & Feed (208) 382-4430 – Wild Bird Seed 50LB Bag for $25.58
— — — —
Outside Biz that will service Yellow Pine:
Elkhorn Heating & Cooling
(208) 906-4067 Middleton, Idaho, Will service Yellow Pine
B&T Safety Solutions LLC
208-271-1600 Based out of Donnelly
Snow removal, cleaning chimneys and stoves, we do cabin staining/chinking as well
— — — —
Follow The Yellow Pine Times on Facebook (updated more often than emails)
———————–
Local Observations:
Monday (May 6) overnight low of 33 degrees, mostly clear sky this morning, a little bit of smoke to the east. Lots of swallows swooping. Mostly sunny and light breezes mid-day. Buttercups are blooming down by the river. Warm, mostly sunny and gusty breezes at times mid-afternoon, high of 71 degrees. Finches visiting. Power blipped off and on at 645pm. At dusk it was fairly warm and mostly clear, nearly calm. Robins calling. Lots of stars before midnight.
Tuesday (May 7) overnight low of 36 degrees, partly clear sky this morning (high wispies) and light breeze. Lots of swallows, finches and a jay calling, lots of ground squirrels. Gusty breezes mid-morning. Several male hummingbirds visiting, both rufus and calliope. Thicker darker clouds mid-day and breezy. Lots of finches visiting, pine squirrel scolding from the forest. Mostly cloudy with dark thunderheads to the south west mid-afternoon, breezy but not as windy, high of 67 degrees. Rained lightly for about 45 minutes late afternoon and breezy. A little 10-15 minute shower at dusk, mostly cloudy and breezy. Pretty good shower for about 10 minutes at 10pm. Stars out at 11pm.
Wednesday (May 8) overnight low of 31 degrees, mostly clear sky this morning. Lots of swallows and finches calling. Thicker darker clouds before noon. Low flying helicopter at 1145am. A few drops of rain at lunch time. Finches singing from the trees, hummingbirds zipping about. Dark clouds, humid and variable breezes mid-afternoon, high of 64 degrees. A 15 minute rain shower late afternoon, then partly clear by early evening. At dusk it was mostly cloudy, thin crescent moon peeking out between the clouds. Mostly cloudy after midnight, a few stars.
Thursday (May 9) overnight low of 30 degrees, partly cloudy sky this morning. Tree swallows swooping and finches calling, ground squirrels running about. Aspen leaves are getting bigger. Gusty breezes mid-day. Several hummingbirds visiting. Partly cloudy and breezy late afternoon, high of 63 degrees. Finches singing from the trees, hummers fighting over the feeders. Mostly clear at dusk. Robins hopping and chirping. High haze before midnight, a few stars out.
Friday (May 10) overnight low of 27 degrees, mostly clear sky this morning. Swallows calling and claiming nest boxes, finches calling from the trees. Mostly clear and light breezes mid-day. Hummingbirds active, finches, brewer's blackbirds and red-breasted nuthatches visiting. Young ground squirrels chasing and wrestling with each other. Mostly clear, warm and pleasant breezes mid-afternoon, high of 70 degrees. Several brewers blackbirds and hummingbirds active towards evening, a pine squirrel calling from the forest. At dusk it was mostly clear and light breezes. Hummingbirds still buzzing and robins calling. A bit of haze before midnight, lots of stars.
Saturday (May 11) overnight low of 31 degrees, almost clear sky this morning. Lots of tree swallows and finches calling, also a mourning dove hooing, lots of ground squirrels running about. Sunny, warm and light breezes mid-day. Not much traffic for a weekend. Sunny and quite warm mid-afternoon, slight breeze, high of 77 degrees. Red-winged blackbird visited early evening. At dusk it was mostly clear – some high hazy pink clouds and light breeze. Hazy before midnight.
Sunday (May 12) overnight low of 35 degrees, mostly hazy sky this morning. Swallows, finches and a raven calling. Partly clear and light breezes mid-day. Hummingbirds active, finches visiting, ground squirrels chasing each other. By mid-afternoon it was mostly clear, light breezes and the river sounds louder, high of 79 degrees. Quiet afternoon, busy hummingbirds. At dusk it was mostly clear. Shooting to the west started at 805pm.
——————————–
RIP:
James A. Earl
May 10, 2019
James A. Earl of Yellow Pine passed away this morning peacefully in his sleep
——————————–
Idaho News:
Highway 55 repaving begins this week
May 07, 2019 By Steve Bertel KIVI TV
Cascade — Work to repave Idaho Highway 55 near Smiths Ferry will begin Thursday, May 9th and continue until the end of June, according to Idaho Transportation Department officials.
"The project area spans from milepost 91 to milepost 97, a stretch just south of the Cougar Mountain Lodge on Highway 55. Crews will remove the old, worn pavement, repair the road base, and lay down fresh asphalt," ITD spokesman Jake Melder explained.
"This area was breaking up quickly and really took a beating this winter," added Jayme Coonce, the ITD engineer overseeing the project. "The repaving will bring the road back into a great condition for the many drivers that use it, particularly ahead of the bulk of summer recreation season."
During the work, traffic will be reduced to a single lane, controlled by flaggers and a pilot car. Motorists should plan for delays of up to thirty minutes. Work will not be done after 12 noon Fridays through the weekends.
"Both lanes will be open to traffic during the weekend," Melder said.
source:
— — — — — — — — — —
Woman injured in house fire south of Cascade
Rorie Olson-Snapp narrowly escaped raging blaze at her home
By Max Silverson for The Star-News May 9, 2019
A Cascade resident was in critical condition in a Salt Lake City hospital on Tuesday following a fire that destroyed her home south of Cascade.
… Olson-Snapp's log home about two miles south of the Cascade Airport off of Idaho 55 was destroyed, Hull said.
… Olson-Snapp, 58, was taken to the Burn Center at the University of Utah Health Center in Salt Lake City suffering from smoke inhalation.
… Olson-Snapp is a sergeant of the civil division at the Valley County Sheriff's Office and has worked there for 22 years.
… The sheriff's office has set up an account at Umpqua Bank where donations can be made to assist Olson-Snapp.
Donations can be made at any Umpqua Bank branch to the "Rorie Snapp Donation Account."
full story:
— — — — — — — — — —
Back to Square One
Valley commissioners decide to start over on wake-boat rules
By Max Silverson for The Star-News May 9, 2019
Valley County commissioners on Monday decided to go back to the drawing board to draft a new ordinance regulating wake boats on county lakes.
Commissioners said on Monday that they would not vote on a proposed ordinance that would have set no-wake zones and other activities on lakes in the county.
"The proposed ordinance out there doesn't seem to fit, that makes us go back to the drawing board to see what will fit," commissioner Chair Gordon Cruickshank said.
Commissioners plan to work with the Valley County Waterways Advisory Committee to draft yet another set of rules.
continued:
— — — — — — — — — —
Voters to cast ballots May 21 on McCall-area rec district
The Star-News May 9, 2019
Voters in and around Donnelly will get to decide on Tuesday, May 21, whether to create the Northern Valley Recreation District.
Polling places are basement of Idaho First Bank on Deinhard Lane in McCall and Donnelly Bible Church. Voting times are from 8 a.m. to 8 p.m.
A majority plus one vote is required to create the district.
The district would have the same boundaries as the McCall-Donnelly School District, which extends from north of McCall to south of Donnelly. The recreation district would not be affiliated with the school district.
If approved, the new district would be a separate government agency with an independent board of directors.
The district would have three board members, who would be appointed by the governor to one, two and three year terms.
Those board positions become elected positions after the initial appointment.
The district would collect about $1 million per year in property taxes. A tax of $30 per $100,000 of taxable value on real estate would be levied by the district.
source:
— — — — — — — — — —
'It's basically a death trap': Warning issued after log jam builds up on Payette River
A log jam has built up in part of the Payette River, prompting emergency responders and the Boise National Forest to warn river users to avoid the area.
Misty Inglet May 10, 2019 KTVB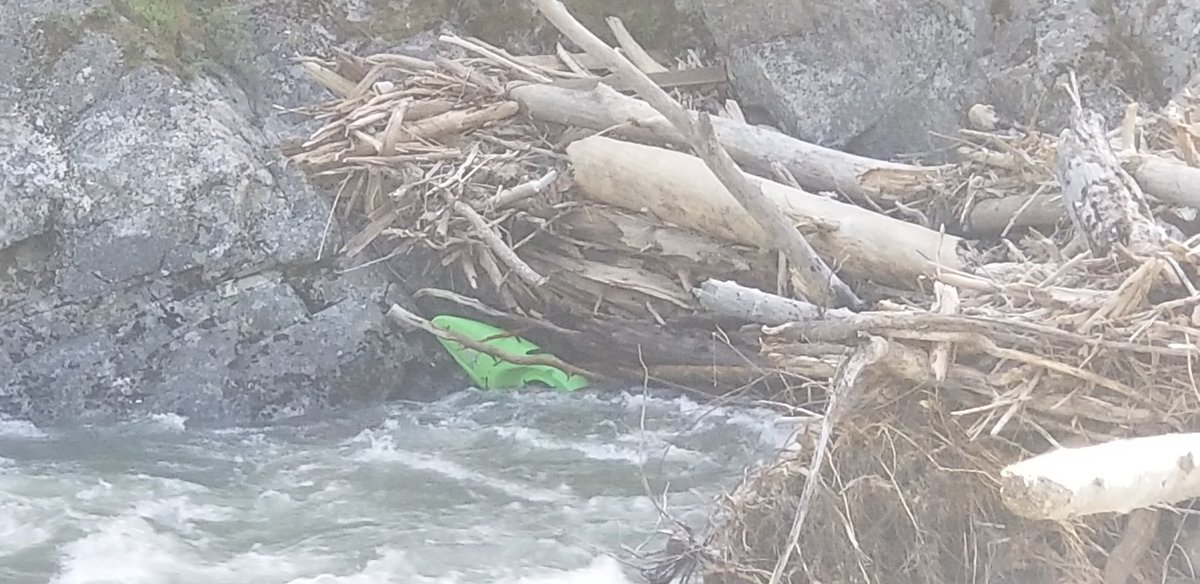 Banks, Idaho — Kayakers and rafters beware – a log jam on the South Fork of the Payette River has led the Boise National Forest, along with emergency responders and river experts, to issue a stark warning to river users.
Experts say the log jam and current river conditions make the area extremely dangerous.
The log jam is built up at the Dog Leg Rapid, which is near mile marker 4 on Banks Lowman Road.
continued:
— — — — — — — — — —
NM recycling center no longer accepts plastics, cardboard
The Star-News May 9, 2019
The New Meadows Recycling Center no longer accepts plastics and cardboard as well as any recyclables from Valley County residents.
The decision was made by Adams county commissioners as a result of rising costs associated with processing recyclables, a statement from the county said.
Drop-off locations in McCall at 540 E. Deinhard Ln., in Donnelly at the Donnelly Fire Department and in Cascade at the corner of Mill Street and South Front Street will continue to accept various recyclables, but not glass, which must be taken to Treasure Valley recycling centers.
source:
— — — — — — — — — —
Pretty white flowers suddenly growing in your yard? They could be noxious weeds
The Idaho Weed Awareness Campaign is sending out a warning about a noxious weed commonly known as Whitetop.
KTVB Staff May 6, 2019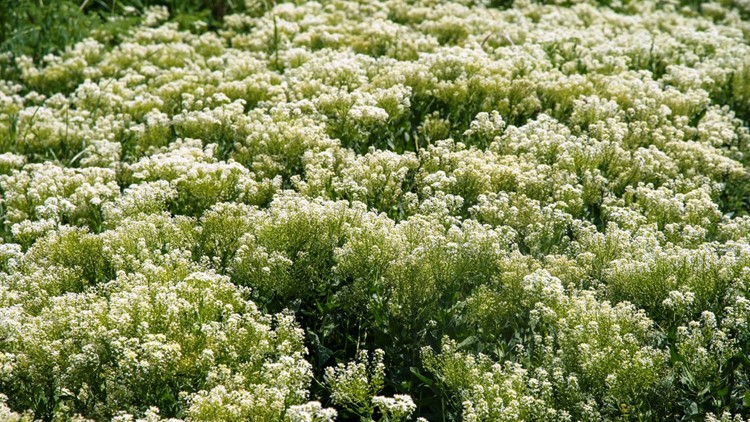 Boise, Idaho — Noxious weed experts are sending out a warning about a troublesome plant that is on the rise across our region.
Hoary Cress, also commonly known as Whitetop, may look like a nice ground cover with pretty white flowers, but experts with the Idaho Weed Awareness Campaign say they they are actually a particularly bad invasive, noxious weed that will crowd out native plants.
"Whitetop is one of the first noxious weeds that we attack in the spring," IWAC coordinator Roger Batt said. "The plant has spreading roots that get into lawns, pastures, roadways, and garden areas. Because it develops very thick canopies and absorbs a lot of water and nutrients, it does a great job of choking out native vegetation."
continued:
———————-
Firewise:
Burn permits required beginning Friday
May 09, 2019 Local News 8
Idaho Falls, Idaho (KIFI/KIDK) – Beginning Friday, burn permits are required for burning anywhere outside city limits in Idaho. The permit requirement is in effect from May 10 through October 20. The exception is campfires.
Some cities and counties or local fire districts may have additional or alternative permit systems in place.
Note: See YPFD News above
— — — — — — — — — —
What you can do to keep your home safe from wildfires
"86 percent of our fires over the last 50 years in the Boise Front are human-caused," Boise Fire Captain Jerry McAdams said.
Gretchen Parsons May 6, 2019 KTVB
Boise, Idaho — As we inch closer toward wildfire season in southern Idaho, fire experts say there are tips we can practice to keep our community safe.
… Homeowners can significantly lower the risk of their house burning with a little landscape maintenance.
"Cleaning out around shrubs, cleaning out around the home, getting out all of the woody dead debris away from their property," Tony Piscopo, with the Boise Fire Department, said.
Fire experts say avoid planting juniper and arborvitae within 10 feet of the house and opt for moisture-rich shrubs instead.
full story:
— — — — — — — — — —
Firewise community builds to keep the flames at bay, preparing for fire season in Idaho
by Alexis Goree Wednesday, May 8th 2019
Boise, Idaho (CBS2) — In the last three years, two fires on Highway 55 have gotten dangerously close to the Avimor community.
That's an area, prone to wildland fires. Developing in the foothills, Avimor knew they had to take precautions to get the structures and residents ahead of the fire. Beyond the space, it's educating residents to have a plan to ready, set, go.
"If and when a fire happens as it comes into you're able to break the fuels of the fire itself before it hits the structure. The idea of this, if you are a firewise community it's actually implemented and maintained your residents should never have an issue with a fire touching the house."
continued:
——————-
Public Lands:
USDA Forest Service South Fork – Main Salmon Private Land Access Update
May 6, 2019
Dear Interested Party,
The Forest Service is seeking scoping comments for the proposed South Fork – Main Salmon River Private Land Access proposal on the McCall Ranger District of the Payette National Forest. The scoping document provides more detailed information about the project and is available on the project's webpage at http://www.fs.usda.gov/project/?project=55787.
The Forest Service is contacting interested individuals, groups, and agencies to make them aware of the project and to gather pertinent feedback. To be most helpful, please submit your scoping comments by June 5, 2019, and make your comments as specific as possible.
The project webpage provides you tools to engage this process as you wish. From "Get Connected" on the right hand side of the page, click on "Subscribe to Email Updates" if you wish to receive electronic communication about this project. Use the "Comment/Object on project" link to access a simple webform to submit your comments on this project. The "Public Comment/Objection Reading Room" are the published comments received on this project.
Webform submission via the project webpage is preferred but written comments concerning this project will be accepted. Comments for the project may be submitted by mail to McCall District Ranger 102 West Lake Street McCall, Idaho 83638. Hand delivered comment letters may be delivered during regular business hours of 8 a.m. to 4:30 p.m. Monday-Friday, excluding holidays.
Comments received in response to this request will be available for public inspection and will be released in their entirety if requested pursuant to the Freedom of Information Act. Comments received in response to this request will also be available for public inspection on the "Public Comment Reading Room" on the project webpage.
For further information on this project, please contact Rebecca Havens, Lands Special Use Program Manager, at rahavens@fs.fed.us .
Sincerely,
Lisa J. Klinger, District Ranger
Payette National Forest
— — —
Comments sought on South Fork projects on roads, recreation
By Max Silverson for The Star-News May 9, 2019
Public comments are now being taken for a proposed 329,000-acre restoration project in the South Fork of the Salmon River watershed that could see significant changes in road access, recreation facilities and watershed restoration.
The project area takes in nearly all of the South Fork Salmon River watershed outside of the Frank Church – River of No Return Wilderness east of McCall.
"This is one of those projects where it is a very, very delicate balance between restoring landscapes but also promoting public access," said Anthony Botello, ranger of the Krassel District of the Payette National Forest.
One part of the proposal would ask Valley County to take over the maintenance of the South Fork Salmon River Road, a 30-mile paved road between Warm Lake Road and the East Fork South Fork Road.
The county currently maintains the road for snow plowing during the winter through an agreement with the Forest Service, but the arrangement would become year-round under the proposal.
continued:
— — — — — — — — — —
Payette forest to issue firewood permits starting Wednesday
The Star-News May 9, 2019
Personal firewood permits for the Payette National Forests will be available beginning on Wednesday.
Permit purchases are limited to a minimum of 4 cords and maximum of 10 cords per household. Cost is $6.25 per cord, and woodcutting is limited to dead trees.
The Payette is encouraging permit holders to cut firewood early in the year because fire restrictions may affect the cutting season later in the summer, a news release said.
Those heading out in the early season are encouraged to avoid traveling on wet, muddy roads that might cause damage.
Information and permits will be available at C&M Lumber in New Meadows, Albertsons in McCall, The Corner in Yellow Pine, and ranger district offices in McCall and New Meadows. For more information, visit http://fs.fed.us
source:
— — — — — — — — — —
High flows cause log jam on the South Fork Payette River
Boise, Idaho, May 10, 2019 (PNF) — Emergency managers and river outfitters want to warn river users that high water flows have caused a log jam spanning halfway across the South Fork Payette River on the left side of Dog Leg rapid downstream of mile marker 4 on the Banks Lowman road.
Rubber rafts, kayaks and pontoon boats are a concern because the course of the river and its strong current could pull them directly into the log jam. Emergency responders highly recommend avoiding this section of the river because of the imminent danger associated with this hazard and the potential life-threatening risk to boaters and emergency personnel.
"Inexperienced boaters should not attempt this run and if going, river users should be prepared coming out of the Bronco Billy IV rapid. There is no flat water before the entrance of the Dog Leg rapid and the current is flowing into the log jam," said Jon Delvalle, Garden Valley Fire Chief. "If you're not prepared you could put yourself and others in a very dangerous situation."
Efforts are underway to determine the best course of action to minimize the threat to recreationists and emergency responders.
Note: Watch for logs in the East Fork of the South Fork of the Salmon River too.
— — — — — — — — — —
Poison Hemlock thriving in Idaho communities, posing threat to humans and animals
May 11, 2019 By Karen Lehr KIVI TV
Boise, Idaho — While you're out and about enjoying the warm spring weather this Mother's Day weekend, be on the look out for a pesky plant called Poison Hemlock.
The dangerous noxious weed has been documented as being fatal to humans and all classes of livestock, and is now in full growth around the state.
Typically Poison Hemlock grows in riparian areas, stream banks, canals and ditch banks, and pastures, according to the Idaho Weed Awareness Campaign. It is a biennial plant meaning it grows for two-years. During the second year it flowers, seeds and then dies.
continued:
— — — — — — — — — —
Payette forest issues guidelines for personal morel picking
The Star-News May 9, 2019
The Payette National Forest has issued some guidelines for personal-use morel mushroom picking this year.
Harvesters of any age may gather up to five gallons of morels or other mushrooms per day without a permit for personal use, a news release said. Mushrooms picked for personal use may not be bartered or sold.
No commercial mushroom or buying permits will be available this year, and buying stations will not be permitted to operate on Forest Service land, the news release said.
Due to last summer's wildfires, morels are expected to appear in burned areas of the forest. Mushroom pickers are encouraged to use caution and watch out for stump holes, snags and loose soil or rocks.
Mushroom harvesters are also encouraged to ensure they are gathering in designated areas, properly identify whether a mushroom is edible and use a net or paper bag to allow airflow and keep mushrooms fresher.
Other guidelines include leaving intact at least one-third of the mushroom caps in the area for future mushroom growth as well as limiting damage to the actual fungus by not disturbing the ground habitat and using a knife to cut it.
For more information, call or stop by one of the Payette National Forest Ranger District Offices.
source:
— — — — — — — — — —
USFS Regional Intermountain News
Volume 3 Issue 2 May 7, 2019
link:
————————–
Critter News:
Pet Talk – Oral melanoma in dogs
By Dr. Karsten Fostvedt 5/10/2019 IME
Melanoma is a tumor that arises cells that produce a pigment called melanin. Melanomas in the mouth of dogs are often extremely malignant and require early, aggressive surgery for a successful outcome. Oral melanoma is one of the most common malignant cancers in dogs. No direct cause of oral melanoma has been identified in dogs. Most dogs are older, and many breeds are affected.
The main finding is a mass inside the mouth arising from the gums or the roof of the mouth. Clinical signs include bad breath, bleeding from the mouth, loss of appetite, face rubbing and trouble chewing or swallowing. In many cases, the tumor is found during a routine physical exam. Metastasis, or spread of oral melanomas, is common to lymph nodes, the lungs and nearby bone, which can lead to tooth loss.
continued:
— — — — — — — — — —
The difference between a service animal and emotional support animal
By Ariel Schroeder and Michael Collett May 09, 2019 Local News 8
Idaho Falls (KIFI/KIDK) – Everyone who owns a pet loves them and probably wants to be with them all the time.
There is a small group who's animals are more than just pets but life-saving companions.
Sometimes taking your pet may put people with real disabilities at risk.
… There is a growing stigma against service dogs right now and it's because people with emotional support animals who are abusing the system.
continued:
— — — — — — — — — —
Elk foundation to host banquet, auction, May 18, at Tamarack
The Star-News May 9, 2019
The Heartland Chapter of the Rocky Mountain Elk Foundation will host a fundraiser with a banquet and auction on Saturday, May 18, beginning at 5 p.m. at Tamarack Resort.
The evening will begin with a cocktail social at 5 p.m. and dinner at 6:30 p.m. The auction will follow.
The event will include auctions, raffles and other games. Prizes will include breakfast flights, rafting trips and firearms.
Items in the live auction will include firearms, wildlife art, collectibles and home furnishings.
Tickets are $65 per person or $95 per couple. Each ticket includes a yearly membership to the Rocky Mountain Elk Foundation and a subscription to Bugle magazine.
Proceeds will benefit the Rocky Mountain Elk Foundation's conservation mission of preserving the nation's hunting heritage as well as preserving elk and other wildlife and their habitat.
The foundation has permanently preserved or enhanced more than 7.4 million acres of habitat for elk and other wildlife since 1984.
For ticket information and reservations, contact Amanda Sprague at 208-995-3511 or email jhaoutdoors@outlook.com.
For more information on the foundation, visit http://rmef.org
source:
— — — — — — — — — —
Anglers pull out perch, trout from Lake Cascade during Howdy's derby
The Star-News May 9, 2019
Anglers of all ages threw their poles into Lake Cascade in search of the winning catch during the 25th annual Howdy's Gas and Grub Fishing Derby last weekend.
Geno Charles hooked the $300 first prize for adults for his 4.2-pound, 21.5-inch trout. Anthony Francesconi won second place and $200.
Ali Lindstrom reeled in first place and $100 in the junior division. Teigan Ahrens won second place and $50.
Jason Lindstrom earned first place and the $150 prize in the stringer of three perch by weight contest. Tammy Bailey won second place and $100.
continued:
— — — — — — — — — —
Releasing a catch in Cascade
With snow melting across Idaho's mountains, spring fishing season is taking off. And if you've ever wet a line in Valley County, you've likely made a stop in Cascade's best fishing spot – one that could be yours for the right price.
Brian Holmes May 8, 2019 KTVB
Cascade, Idaho — In the middle of Cascade there are few marquee Main Street landmarks: There's the Roxy Theatre , The Valley Club, and Howdy's Gas n Grub.
But for the last three decades nobody's baited Valley County anglers and outdoors enthusiasts better than Tackle Tom's.
… A sad truth came out about a month ago, when Tom put a "For Sale" sign out front, deciding to retire at the age of 64.
full story:
— — — — — — — — — —
State official supports delisting wolves in all of Washington state
By Nicholas K. Geranios — Associated Press Thursday, May 9th 2019
Spokane, Wash. (AP) – A Washington state official says wolves should be removed from the federal endangered species list in the entirety of the state.
Washington Fish and Wildlife Director Kelly Susewind in April wrote a letter to the U.S. Fish and Wildlife Service in support of the proposal to delist wolves in the Lower 48 states.
Susewind calls the proposal "appropriate and timely" as wolves are recovering.
continued:
— — — — — — — — — —
KWVR Oregon Wolf Education weekly Wolf Report
Second week of May, 2019
— — — — — — — — — —
Wolf Education International
Newsletter 5/7/2019
Arrival of wolves worries SW Oregon ranchers
Un loup dévore un cerf en plein centre du village à Corrençon-en-Vercors (Isère)
Newsletter 5/10/2019
Wolf Attack on Dog Caught on Camera – Video report only
— — — — — — — — — —
Mexican wolves kill dozens of livestock
by Cat Urbigkit, Pinedale Online! April 21, 2019
The White Mountain Independent puts up an article detailing the debate about county government cooperation in Mexican wolf recovery, in a post linked below. Mexican wolves were released along the New Mexico/Arizona border in 1998, and the population has grown to about 130 animals.
A reading of the monthly Mexican wolf update from the Arizona Game & Fish Department (AZGFD) gives an overview of the struggles experienced by livestock producers, with Mexican wolves confirmed as killing cattle on nearly a daily basis during the month of March.
continued:
— — — — — — — — — —
Breaching dams for Idaho salmon?
Congressman Mike Simpson says it is a real possibility
May 08, 2019 By Steve Liebenthal KIVI TV
During an average year, the number of spring Chinook salmon returning to Idaho by may 7 is more than seven thousand. But this year that number is less than two hundred. The low numbers have many alarmed, including an Idaho Congressman who is asking "what if we removed dams to restore salmon?"
Idaho salmon are born in cool mountain water where they live for a year before beginning a six hundred to nine hundred mile journey through eight dams to the Pacific Ocean. After two to four years, they swim back upstream to the very water where they were born, to spawn and die. It is a natural cycle that some call miraculous.
"It's one of God's cycles and we probably shouldn't play with it," said Idaho Congressman Mike Simpson. Simpson is one of many in the region alarmed by the small number of salmon making it back.
continued:
— — — — — — — — — —
Bees are dying in Idaho. Here's what you can do
A declining bee population means it's more crucial than ever to ensure their survival.
May 07, 2019 By Madeline White KIVI TV
Treasure Valley, Idaho — The sun is shining and the flowers are blooming, so naturally, Idaho's bee population is hard at work pollinating and making honey. But with a declining population, one expert says it's more important than ever to help ensure bees' survival.
This time of year honey bees will often create temporary homes, or "swarms," in your trees or under outdoor rooftops. And while your first instinct when you see a swarm might be to call an exterminator, you might want to rethink that decision.
One Boise beekeeper, Mark Davis, Owner, Treasure Valley Bee Rescue , said in 2008, the US lost three-quarters of our honeybee population, and since then, he said we've lost two to four percent of the population per year.
continued:
———————–
Fish & Game News:
Horsethief Reservoir campgrounds open May 15
By Evin Oneale, Regional Communications Manager
Wednesday, May 8, 2019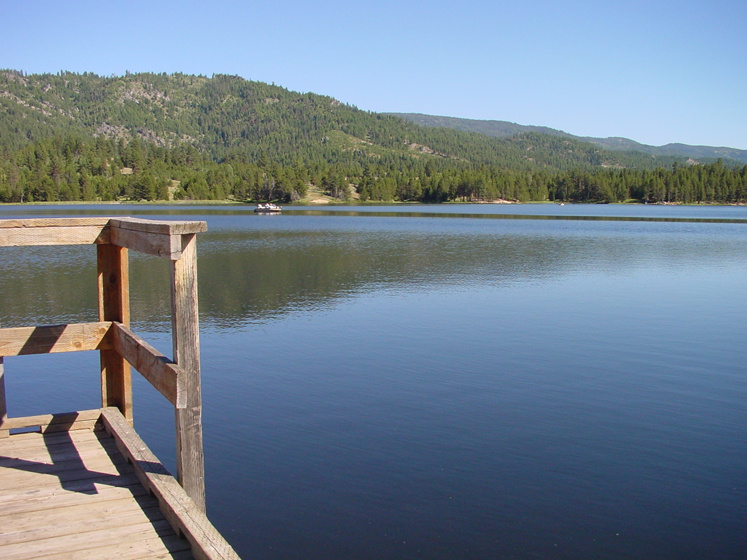 All campsites are available on a first-come, first-served basis
Horsethief Reservoir campgrounds will open to visitors on Wednesday, May 15th. There is no reservation system at Horsethief; all camp sites are available on a first come, first served basis.
Some parts of the popular camping area remain muddy, or even snowbound, but the warmer weather should help dry things out prior to the opener.
Fish and Game hatchery staff will be stocking 15,000 catchable rainbow trout in mid-May, giving campers another good reason to visit Horsethief.
continued:
— — — — — — — — — —
Monitoring shows winter fawn survival below average, calf survival average
By Brian Pearson, Conservation Public Information Specialist
Thursday, May 9, 2019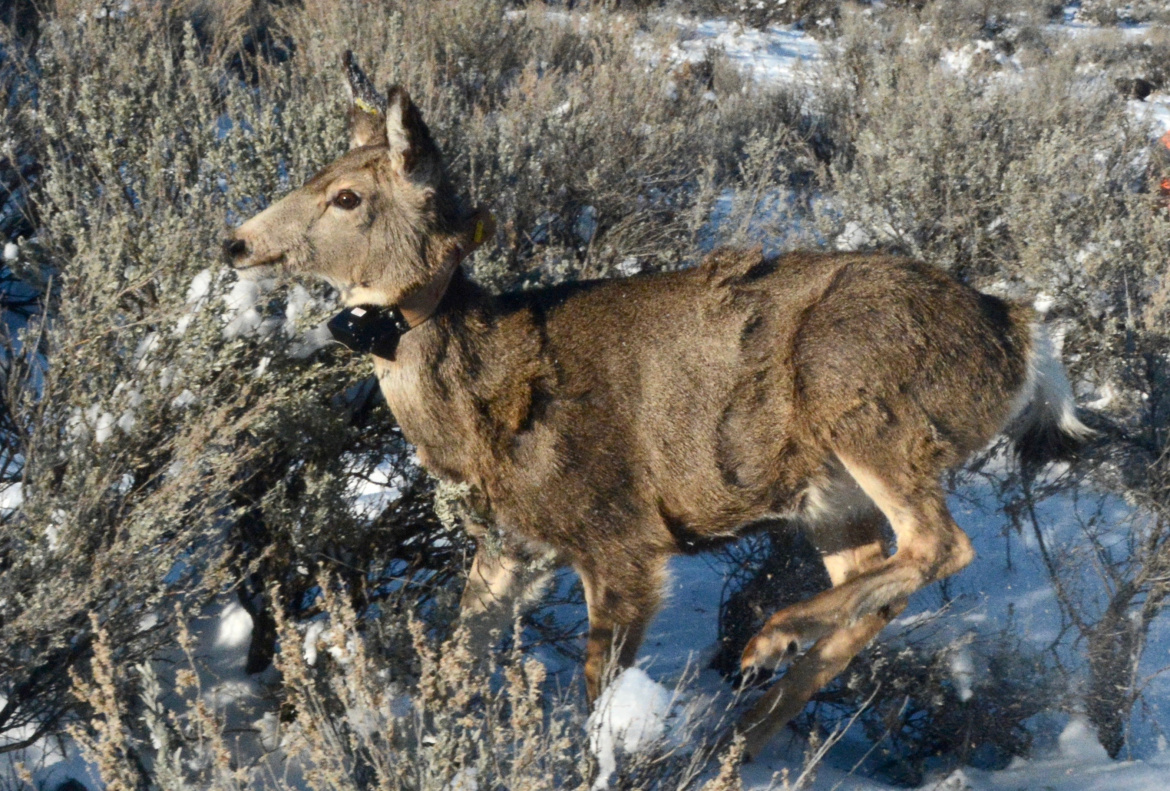 46 percent of the collared fawns and 77 percent of the calves have survived through April
The late winter snow took a toll on radio-collared mule deer fawns during March and April, but it had less effect on collared elk calves.
"That record snow pack that we observed in February did not do fawns any favors," said Daryl Meints, Fish and Game's deer and elk coordinator. "It will not be like the winter of 2016-17, but we will be below the long-term average. On a brighter note, it appears that elk calf survival is doing just fine, as are adult doe and cow survival."
continued:
— — — — — — — — — —
Enter Super Hunt drawings for Idaho's best deer, elk, moose and pronghorn hunts
By Emily Palmer, Marketing Analyst
Thursday, May 9, 2019
Remember to enter before May 31, and it's only $6 per entry, $20 for Super Hunt combo
Super Hunt winners get the best of the best by being able to hunt any open hunt in Idaho for the species they draw, and keep hunting, general or controlled hunts, until they tag an animal.
Winners of the Super Hunt Combo are able to hunt four species – deer, elk, pronghorn and moose – in any open hunt.
continued:
— — — — — — — — — —
More F&G News Releases
https://idfg.idaho.gov/press
———————————-
Fun Critter Stuff:
Happy Mother's Day
————————-
Seasonal Humor:

—————————–