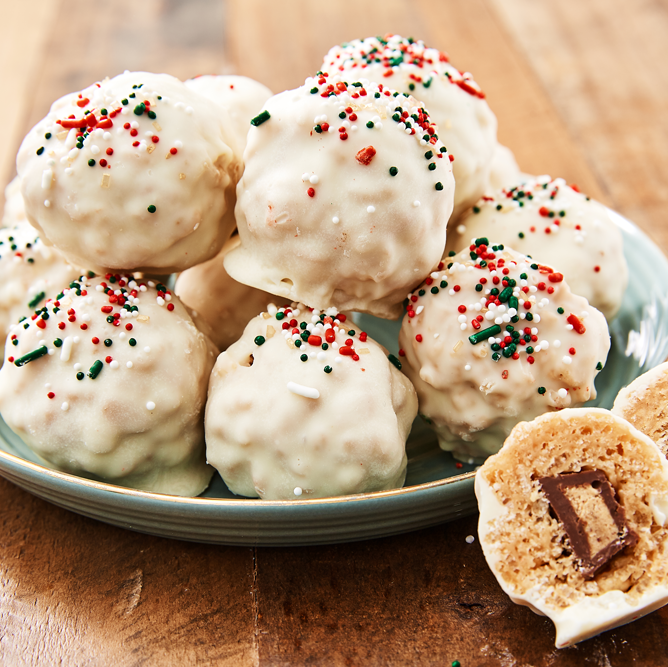 Super easy to make and filled with mini Reese's make them extra fun. Just make sure to let the Rice Krispies cool until they are easy enough to handle.
Yield: 30
Ingredients
5 tbsp. butter
1 (10-oz.) bag marshmallows
1/2 c. smooth peanut butter
Pinch kosher salt
6 c. Rice Krispies cereal
30 Reese's Minis
1 1/2 c. white chocolate chips, melted
Sprinkles
Directions
In a large pot over medium-low heat, melt butter. Stir in marshmallows and peanut butter, and stir until mixture is melted. Remove from heat and stir in Rice Krispies. Let cool slightly.
Line a baking sheet with parchment. Flatten about a tablespoon amount of Rice Krispies [in your hand] and add a mini Reese's in the middle and roll into a ball.
Dip in melted white chocolate, then place on prepared baking sheet. Sprinkle with sprinkles and repeat with remaining Rice Krispies.
Refrigerate 20 minutes or until chocolate is set.
– Makinze Gore for Delish
——————–