May 24, 2020 The Yellow Pine Times – Valley County, Idaho
Community Calendar:
Yellow Pine Tavern Closed until further notice.
Spring Rx Burns postponed
April 9 – Temp. Spring Restrictions on upper Stibnite Rd
April 17 – Boil water order issued
May 15 – Firewood Season starts
May 15 – Lower South Fork river open for float boating
May 18 – Weight restrictions South Fork road lifted
May 18 – Work starts on South Fork road
Mid-June – YP Vet Clinic Canceled
June 13 – VYPA Meeting 2pm at the Community Hall
June 27 – Fest Meeting 2pm at the Community Hall
(details below)
———-
From Valley County
We need Your Help to protect the place and the people we all Love.
link:
— —
Valley County Covid-19 Response Page
link:
— —
Valley County Emergency Operations Center
link:
— —
Rebound – Idaho Governor's phasing program
link:
— —
COVID 19: Recommendations and Resources for Safe Business Practices
link: (lots of info for businesses)
——————-
Local Events:
June Yellow Pine Vet Clinic Canceled
In consultation with the Cascade Veterinary Clinic, we will not be hosting the June vaccination clinic in Yellow Pine this year. If you need your pet seen, please call Cascade Vet at (208) 382-4590 to arrange an appointment. Currently the protocol is to call the clinic from the parking lot when you arrive and someone will come out to your vehicle and take your pet inside. Due to space limitations they are not allowing people to accompany pets inside.
———-
Village News:
Yellow Pine Pioneer Cemetery Memorial Weekend

Flags and photo courtesy Tim R
— — — —
Amerigas
Dan from Amerigas was up was up again on Wednesday, May 20th, filling up propane tanks – in the rain.
— — — —
Yellow Pine Tavern closed due to COVID-19 fears
Tavern is still closed until further notice. Will have gas available as well as take out beer, pop, candy, chips, pizza. Call 208 739-7086 or go to 355 Yellow Pine Ave. House across street from the Tavern next to the Silver Dollar.
— — — —
Voting Idaho Primary Election
Don't forget to return your mail in Ballot before June 2nd.
— — — —
2020 Census
The 2020 Census Impacts All Valley County Residents
Inching closer. Each of our communities and Valley County as a whole have increased our response rate by a few percentage points over the last few weeks – but we still have a lot of room to grow! We are still ranked #42 of 44 counties in Idaho for our Census response rate. Let's get that number up! Responding to the Census takes less than 10 minutes and mean $1,483 per person in federal funding for Valley County.
It is recommended that we all fill out the census online.
If you spend 50% of your time in Valley County, you can consider it your home per the Census. Where you register with the Census is confidential and never linked to other governmental requirements such as property taxes or mailing address. The deadline for the 2020 Census has been extended until October 31st. They will probably not be sending census takers up to Yellow Pine.
Link: to online census
You do not need an ID number. Go to the link. Click on "start questionnaire". Then on the next page scroll down to "If you do not have a Census ID, click here" – when you click on that line it will start the census. (see below)

— — — —
Boil Water Order issued
Update May 15: As usual in previous years, the water plant is experiencing high water in boulder Creek which brings more debris into the sand filter.
The high demand caused by leaks in the system plugs the sand filters prematurely. We will be on a boil order at least through spring thaw.
As of April 17th 2020, Yellow Pine is under another "Boil Order"
Boil Water Advisory Notice
Boil Your Water Before Using
Bring tap water to a rolling boil, boil for one minute, and cool before using or use bottled water. Boiled or bottled water should be used for drinking, making ice, washing dishes, brushing teeth, and preparing food until further notice.
This Boil Water Advisory Notice applies to The Yellow Pine Water System
The system is being monitored and checked daily for compliance. .
You will be informed when you no longer need to boil your water.
For more information, please contact:
Warren Drake of the Yellow Pine Water System
at 208-573-6261 or wdrake@drakediversified.com
Please share this information with other people who drink this water, especially anyone who may not get this notice directly (for example, people in apartments, nursing homes, schools, and businesses).
You can do this by posting this notice in a public place or distributing copies by hand or mail.
State Water System ID#: 4430059 Date distributed: 3-22-2020
— — — —
Critters:
Tick's are plentiful this spring.
Bears are out of hibernation, protect your trash and pet food.
It is getting close to calving season, watch out for aggressive mother does and cows, they will stomp your dogs.
— — — —
Road News:
Work on the South Fork Salmon River road will begin on May 18th. This year's work will be focused primarily on the Payette portions of the roadway. This initial work will not include road closures, but may cause some very short delays in traveling the road. The contractor will to begin implement the same closures as last year as soon as Lick Creek opens, which is expected to be right after the Memorial Day weekend. These closures will be from 0700 until 1600 every week day, just like last year. The Forest Service will provide weekly updates on Mile Post closures as we did last year.
April 9th the temporary road restrictions on the upper Stibnite Road went into effect.
The load restrictions on the South Fork Salmon River Road were lifted May 18th
— — — —
Forest Info
A report Saturday (May 23) of trees cut and stacked at the Yellow Pine Campground. Possibly hazard tree removal by the Boise NF.
The Krassel RD campgrounds are effectively open for use but currently with limited services – we advise all users to bring toilet paper, drinking water and strive to be as fully self-contained as possible as the District is not operating the campgrounds as open with full services. We have cleaned the restrooms in the South Fork paved road corridor, but water systems will take a little longer to bring on-line due to the need to sanitize and to receive water testing results.
All campgrounds and restroom facilities in the South Fork Corridor, Lick Creek/Secesh Corridor and along the East Fork South Fork Salmon River to Yellow Pine will begin seeing our regular restroom cleaning beginning this Friday, May 15th. Water systems will come online in the near future.
Rx Burns
All new prescribed burn ignitions have been paused across the Region in line with regional direction. The Forest will continue to prioritize keeping employees and the public safe during this time. The decision to temporarily postpone ignitions will prevent any effects from smoke that might further worsen conditions for those who are at risk in our communities while reducing exposure for Forest Service employees who might not otherwise need to travel.
We expect the pause on prescribed burn ignitions to be re-evaluated by the Regional Forester sometime in April.
– PNF
— — — —
Yellow Pine US Mail
The 3-day a week mail delivery started Nov 1st. The Post Office in Yellow Pine is open six days a week year around: M-F 845am-245pm Saturday 9am-245pm. Forever Stamp: 55 cents. Support our local post office and purchase your holiday stamps here.
— — — —
Yellow Pine Transfer Station
May 20th – report that the trash strewn about by the bears has been cleaned up at the Transfer Station.
Lakeshore last emptied the bins on or before May 1st. Please keep the burn pile neat.
Please do not abuse our Transfer Station or we may lose it. Household trash must be placed in the bins, flattened cardboard boxes can also go into the bins. Do not stack trash in front of the doors. Woody yard debris only for the burn pile. No furniture, appliances, tires or construction debris allowed, those items must be hauled out to the Donnelly station by you.
Yellow Pine Transfer Station (aka, the dump)
The Yellow Pine Transfer Station is located approximately 3 miles south on Johnson Creek Road.
The TRANSFER STATION is for household trash and yard waste:
* Household trash must be put inside (and fit) the dumpster;
* Yard waste (limbs, pine needles, brush, etc.) goes in the burn pile on the south end of the turn-around;
* Cardboard boxes should be flattened before putting the in the dumpster,
The DUMPSTERS are NOT for:
* Furniture (take to Donnelly Transfer Station);
* Appliances (take to Donnelly Transfer Station).
The BURN PILE is NOT for:
* Cardboard boxes (flatten and put in dumpster);
* Furniture and appliances (take to Donnelly Transfer Station);
* Drywall and building material (take to Donnelly Transfer Station);
* Wire or fencing (take to Donnelly Transfer Station);
* Foam Rubber (take to Donnelly Transfer Station);
* Wood with metal (like nails) attached (take to Donnelly Transfer Station.)
When closing the DOORS on the front of the dumpsters:
* Make sure the "U" brackets at the top and bottom of the door are engaged;
* The retaining bar at the middle of the door is slid into the pipe;
* And the "L" bars at the bottom of the doors dropped into place.
The Yellow Pine Transfer Station is Valley County responsibility. If it is not kept tidy, use of the Transfer Station may be revoked. That would result in residents having to take all household trash and yard waste to the Donnelly Transfer Station.
If Dumpsters Are Full, Contact Lake Shore Disposal at: 208/634-7176
———-
Local Groups:
YPWUA News:
New Boil Water Order issued April 17, 2020. This could last until runoff is over.
Second half of the water bill is due June 15, 2020.
The last Yellow Pine Water Users Shareholders meeting was Sunday July 7, 2019.
link: 20190707YPWUAminutes
— — — —
VYPA News:
2020 Festival Meeting May 16, 2020
Note: at each meeting we simply add to info on the topic. That way, info from all meetings is included in a single document.
Next festival planning Meeting June 27th at 2pm at the Community Hall
link: 2020 Festival Planning Notes.pdf
Heat was installed in the community hall on April 30th.
Proposed VYPA Bylaws Changes
Attached is the compiled proposed changes to the bylaws the Council has received.
The proposed changes and the proposed addendum B, are being published to give folks plenty of time to read and process the information before the first reading.
link: 2020 Proposed changes to Yellow Pine Bylaws Adopted 9-12-2015.pdf
link: 2020 Addendum B-letter of interest.pdf
link: 2018 Midas Gold Community Partnership Agreement with the Village of Yellow Pine
Deb Filler – Chairperson
Village of Yellow Pine Association
The community hall committee's goal is to have adequate heating installed in the main hall before the June VYPA meeting.
If folks have items for the community yard sale, please place them by the north wall in the community hall. If you see items you would like to purchase, you can pay Deb, Ronda, or Lynn. All funds support the community hall.
VYPA meetings for 2020 – June 13, 2pm; July 11, 2pm; August 8, 2pm; September 12, 2pm.
Village of Yellow Pine Association Meeting Minutes for September 21, 2019
link: 20190921 Village of Yellow Pine Association Meeting
— — — —
YPFD News:
YPFD COVID19 Policy
link: Covid-19 EMS (1).pdf (May 23)
May 10th Burn Permits – contact the YPFD
Pile burning: Dress appropriately, have enough help on hand (people, water and tools) and make a firebreak before you start. Call your local fire protection district chief to let them know you'll be conducting a debris burn. This saves them from sending emergency responders to your property if they are not needed. Do NOT burn on breezy afternoons.
Better yet, "Bring It, Don't Burn It", you can take your yard waste (limbs, pine needles, brush, etc.) to the burn pile at the Transfer Station on the south end of the turn-around. Remember, keep the pile neat. Woody debris only, no nails, no cardboard and no furniture! The Boise NF will burn the pile in the fall when it is safe and doesn't pollute our fine YP air.
YP Fire Commissioners:
Sue Holloway – District 1
Dan Stiff – District 2
Merrill Saleen – District 3
Jeff Forster – Fire Chief
Yellow Pine Fire Protection District Community Service Notice
The purpose of this letter is to show how you as a Yellow Pine Resident can help protect your structure against a wildland fire by being "Fire Wise."
Click the link: to view 20190724 Yellow Pine Fire Protection mitigation
——–
Biz Listings:
The Corner (208) 633-3325
Plan to open for Memorial Weekend with live music provided by Willie and the Singlewides.
— — — —
Yellow Pine Tavern (208) 633-2233
Closed until further notice.
— — — —
Yellow Pine Lodge (208) 633-3377
Closed for Winter.
— — — —
Knotty Kat Crochet Works – 208-502-0940
FB page link
open Tue – Sat, 9-5
Yellow Pine eggs $3/doz
— — — —
Buck Horn Outfitters LLC 208-633-3614
Tom & Sarah Lanham
156 Yellow Pine Ave, Yellow Pine Id 83677
website:
Facebook:
Starting June 2020 We will be doing trail rides out of Yellow Pine along with summer pack / camping trips to high mountain lakes in the area!
Wapiti Meadow Ranch – Johnson Creek (208) 633-3217
or 208-315-3554 – cabin rentals
website:
Deadwood Outfitters
website:
— — — —
Local Fuel Suppliers
Amerigas Phone: (208) 634-8181
Ed Staub & Sons Phone: (208) 634-3833
Diamond Fuel & Feed Phone: (208) 382-4430
— — — —
Outside Biz that will service Yellow Pine:
The Star-News


subscribe:
A reminder that those who live in other states can subscribe to the online edition only since the mail can take days for hard copy to reach them.
Rocky Mountain Mechanical – Plumbing – Heating – Air conditioning
(208) 365-PIPE (7473), Emmett, will service Yellow Pine
Elkhorn Heating & Cooling
(208) 906-4067 Middleton, Idaho, will service Yellow Pine
B&T Safety Solutions LLC
208-271-1600 Based out of Donnelly
Snow removal, cleaning chimneys and stoves, we do cabin staining/chinking as well
— — — —
Follow The Yellow Pine Times on Facebook (updated more often than emails)
———————–
Letter to Share:
Dear Yellow Pine residents:
Cascade Medical Center is here for you. When I (Tom Reinhardt) attended your community meeting in September, I mentioned that we were preparing to provide tele-video medical visits. We now have that up and running. If you want to schedule an appointment, call our clinic at 208-382-4285. Vicki or one of the MAs will ask you some questions to make sure that a tele-video visit is the right choice given your symptoms or need. If so, we will work with you to make sure you are set up on the Cascade Medical Center patient portal (with our EMR). We will also make sure that you are set up to be able to do a tele-video visit (laptop with camera, desktop with camera, or smart phone). We use the Zoom telemedicine system, which is confidential and secure (it works like Skype or Face-time). Before the appointment, we will email you a link for the tele-video visit. When it is time for your appointment, you will click on the link in the email and you will be connected with our provider and can begin your visit.
Regarding insurance coverage, the COVID legislation passed in March assures coverage of telemedicine visits for patients with Medicare, Medicaid, VA. Private insurers have also decided to provide coverage just as for regular in person visits, at least until the COVID epidemic crisis is declared over.
My advice is that if someone usually goes to the VA for care, they should call the VA and see if they can do a video visit with them. Or if they usually go to McCall St. Lukes, they should call their doctor there.
Tom Reinhardt, CEO
Cascade Medical Center
April 4, 2020


————————-
Local Observations:
Monday (May 18) rained all night, 24 hour rain total = 0.59″ (more rain in 12 hours than fell the previous 17 days), overnight low of 43 degrees, overcast with fog hanging low on the mountains and raining. No swallows around, jays, finches and evening grosbeaks calling and visiting. Hawk in the neighborhood chasing songbirds during a break in the rain this morning. Raining at lunch time and quiet. Male black-headed grosbeak joined the finches and evening grosbeaks at the feeders, and a fluffed up female calliope hummer hung out in a state of torpor in the cold. Pretty much rained all day with a break early afternoon, high of 50 degrees. Report of a Lazuli Bunting in the neighborhood, robins are loving the wet weather chirping cheerily from all over the neighborhood. Rain late afternoon and early evening. Overcast and not raining at dusk and robins calling. Cloudy and calm before midnight.
Tuesday (May 19) overnight low of 37 degrees, overcast and rather dark this morning, 24 hour rain total = 0.24″. Swallows are back, several jays, male and female black-headed grosbeaks and lots of finches visiting. Overcast and rather dark at lunch time. Quiet rainy afternoon, high of 54 degrees. Low foggy clouds down on the mountains mid-afternoon and cooler. Not many hummingbirds visiting, although a couple stopped by today. Break in the rain late afternoon until early evening, then rained for less than an hour. Robins calling and female hairy woodpecker visiting. At dusk broken clouds and low fog on the flanks of the mountains, robins and a flicker calling. A trio of deer wandered by on the golf course before dark. Cloudy before midnight. Rain during the night.
Wednesday (May 20) overnight low of 39 degrees, low dark clouds this morning and ridges socked in, 24 hour rain total = 0.36″. Flicker and robins calling, finches, male and female hairy woodpeckers, black-headed grosbeaks and juvenile Clark's nutcrackers visiting. Sprinkling rain before lunch time. Mail truck made it in on time. Amerigas truck up here topping off tanks. Lilac bushes have little sprigs of flower buds like bunches of grapes. Rain showers and sprinkles into the afternoon, low dark clouds draped across the mountains, high of 53 degrees. Cowbirds joined the finches at the feeders. Overcast, cool light breeze and a few drops of rain mid-evening. Overcast at dusk and robins calling. Rain before midnight. Probably rained most of the night.
Thursday (May 21) overnight low of 39 degrees, 24 hour rain total = 0.35″, mostly cloudy and light breeze this morning, EFSF sounds louder, snow above 6500′ on VanMeter. Elk grazing on the edge of the golf course, male and female black-headed grosbeaks, jays and finches visiting. Short little sprinkle of rain after lunch time. Dark-eyed juncos visited, joining the female hairy woodpecker, black-headed grosbeaks and cassin's finches at the feeders. Blustery early afternoon, light sprinkle of rain mid-afternoon – just enough to dampen the roof, high of 48 degrees. Dark clouds and sprinkles mid evening. Happy robins chirping at dusk. Rain ended sometime after dark. Cloudy before midnight.
Friday (May 22) overnight low of 34 degrees, 24 hour rain total = 0.07″, low overcast sitting down on the peaks and ridges, sprinkling and a few minutes of snow flakes this morning. The swallows are back (got snowed on and left), lots of black-headed grosbeaks, cassin's finches, cowbirds and a few jays visiting, robins calling, later a dark-eyed junco and a hummingbird stopped by. Airplane circling at 1017am. Broken clouds and scattered sunshine before lunch time. Mail truck made it in on time (a few rocks down on the lower EFSF road.) Broken cloud cover and chilly breezes after lunch time. Increasing traffic. Patches of blue sky early afternoon and gusty breezes, high of 55 degrees. A couple of pine squirrels, a chipmunk, a golden mantel and several columbian ground squirrels running about. Partly clear to mostly cloudy evening and breezy. Black-chinned hummingbird, male hairy woodpecker and clark's nutcracker visited. Partly cloudy and nearly calm at dusk, golden light reflecting off a large cloud to the east. Partly clear before midnight.
Saturday (May 23) overnight low of 34 degrees, sky is overcast this morning. Swallows came back for the morning then left. Loud twin engine flew directly over the village just after 930am. Black-headed and evening grosbeaks and finches visiting, a pine squirrel scolding from a tree. Increasing traffic. Gray overcast and light breezes at lunch time. Adult clark's nutcracker brought 2 noisy juveniles to visit, a few dark-eyed juncos still around, not many humming birds. Early afternoon broken cloud cover, light 5 minute sprinkle of rain with about a minute of pellet sized hailstones. More traffic than we have had all year. Broken clouds with bits of sunshine mid-afternoon, high of 55 degrees. Mostly dark chunky clouds and calmer by early evening. Mostly cloudy at dusk, no swallows. Partly clear before midnight.
Sunday (May 24) overnight low of 28 degrees, mostly high thin clouds this morning. Loud air traffic over the village this morning for about half an hour. Tree swallows came back, lots of finches visiting. Gunfire at 940am. Noisy juvenile clark's nutcrackers begging for food. Partly cloudy and breezy after lunch time. More air and street traffic. Partly cloudy, warmer and breezy by mid-afternoon, high of 67 degrees. Mostly clear mid-evening and calmer.
————————-
Memorial Day:

——————–
Letter to Share:
from Valley County Sheriff's Office
PSA Saturday
We would like to take this opportunity to educate some folks on the usage of your UTV, ATV or Dirt Bikes on County roads in Valley County.
We get several questions and complaints during the spring, summer and fall on the use of these vehicles in neighborhoods and on County maintained roads, public and private. Remember, just because a road is marked private (blue signs), it's still accessible to the public and you must still follow the rules of the road.
Use on City & County Roads (does not include private property)
The following requirements must be met on city, county, and highway district roads.
• Valid restricted vehicle license plate. [IC 49-402(4)]
• Valid IDPR OHV registration sticker affixed to restricted vehicle license plate. (IC 67-7122)
• Valid driver's license. (IC 49-301) – Parents can be cited for allowing an unlicensed minor to operate an ATV or UTV. Please keep this in mind.
• Liability insurance or alternative insurance. (IC 49-1223 or IC 49-1232)
• A helmet under age 18. (IC 49-666) Please make sure it's a DOT inspected helmet.
• Muffler and U.S. Forest Service approved spark arrestor. Your muffler has to pass 96 dB at the half-meter test, SAE J1287. The OHV cannot exceed 96dB. (IC 67-7125)
• If you are riding on a highway within city limits, you may NOT go beyond the 45 mph signs in Valley County. This may not be the case in other cities, please be sure to check city codes prior to operating an off road vehicle on state highways within other city jurisdictions, they vary.
For safe operation on roads the following equipment is recommended.
• Brake light.
• Headlight and taillight after dark/poor visibility.
• Horn audible at 200 feet.
• Mirror showing roadway 200 feet behind the OHV
License & Registration
Any OHVs being operated or transported on public lands, roads or trails of the state of Idaho must display a current IDPR OHV Registration Sticker. Idaho Code 67-7124. Registration has been extended until June 30th, due to COVID-19, however they are asking that you attempt to get this completed as soon as you can.
NON-RESIDENT REQUIREMENTS
Non-residents are required to have either a valid OHV registration from their home state of residence or a valid IDPR OHV registration sticker. Nonresidents must purchase an Idaho restricted vehicle license plate with a valid IDPR OHV registration sticker if they don't have a plate and wish to operate on Idaho's local jurisdiction roads (i.e.county roads).
Please be courteous, pay attention to speed limits and remember when you are driving through neighborhoods there are lots of things going on, kids playing, family pets and people walking or biking their neighborhoods.
We are asking that if you would like to report traffic complaints in your neighborhood, to call at the time it's occurring, get a good description of the vehicle, a plate would be great and a description of the occupants, if possible.
Some of the questions the dispatcher might ask you are; Which direction did they go? Do you know where they live? When did this occur?
All of this information helps us in assisting you in better serving your needs. A lot of these vehicles look the same and disappear quickly!
As always, Stay Safe, be healthy and practice social distancing.
(via FB May 23, 2020)
—————————–
Idaho News:
Valley County opens with new protocols for visitors
By Kelsie Rose May 17, 2020 KIVI
Valley County, Idaho — As the State of Idaho begins to reopen and travel resumes, the mountain communities in and around Valley County have launched the "Protect Your Mountain Playground" initiative, which asks visitors to take a few simple steps to protect themselves and the communities they visit.
The initiative includes knowing about new protocols at local businesses and recreation areas, continuing social distancing, wearing a mask in public, practicing good hand hygiene, and staying home when feeling sick.
"This is really a know-before-you-go request," McKenzie Kraemer, marketing director for the McCall Area Chamber of Commerce & Visitors Bureau, says. "There are a lot of variables right now, so understanding what businesses and recreation areas are open, closed, or have new protocols in place will help limit surprises and make time spent in our communities much more enjoyable."
continued:
— — — — — — — — — —
Donnelly community yard, craft sale canceled due to COVID-19
The Star-News May 21, 2020
The annual Community Yard and Craft Sale normally held Memorial Day weekend has been canceled due to restrictions resulting from the COVID-19 pandemic.
During previous events, community members and crafters would bring their items to display along Main Street (Idaho 55).
The community yard sale is sponsored by the Greater Donnelly Area Chamber of Commerce.
source:
— — — — — — — — — —
Congregational church cancels annual plant sale
The Star-News May 21, 2020
The McCall Community Congregational Church has decided not to hold its annual plant sale for the first time in 80 years due to COVID-19 precautions. The sale had been scheduled for May 30.
"We considered the safety of gathering together of all our many members and faithful friends, who have bought plants from us for years, to be of utmost importance," Pastor Charlottie Havlicak said.
Previous sales included hanging baskets, annuals, perennials, vegetable and tomato plants, herbs, soil amendments, and pre-planted pots.
Proceeds from the 2019 plant sale benefited The Shepherd's Home, Heartland Hunger Resource Center, the Woodstock firewood community service day, Young Life and community mission work.
source:
— — — — — — — — — —
Valley County passes rules on multiple RVs on single properties
By Max Silverson for The Star-News May 21, 2020
Valley County commissioners on Monday finalized rules on "recreational vehicle campgrounds" that allow multiple recreational vehicles to camp on a single property.
Monday's hearing was a continuation of a public hearing started on Feb. 18.
The ordinance defined both recreational vehicle campground and recreational vehicle park and placed requirements on each for sewage disposal, garbage, rentals, lighting, campfires and other rules.
A recreational vehicle campground was defined as a parcel of land under one ownership which has been planned and improved for the placement of two or three recreational vehicles specifically for the recreational use of the parcel by friends and family.
A recreational vehicle campground could not include multiple family groups camping on holiday weekends, the ordinance said.
One RV is allowed without a permit. Two or three units that are kept on site for more than an occasional weekend will now require a permit and fee. More than three units require a separate permit.
The ordinance requires each campground to comply with Central District Health regulations for sewage, wastewater and the use of portable toilets.
RV campsites are only to be allowed when one of the RV units on the property is occupied by the owner.
The ordinance also set standards for quiet hours and lighting.
source:
— — — — — — — — — —
Valley County adopts rules on short-term rentals
Standards set on occupancy, campfires, quiet hours
By Max Silverson for The Star-News May 21, 2020
Valley County commissioners adopted a short-term rental ordinance on Monday that will require a permit and sets uniform standards.
The hearing was streamed online, with testimony allowed in advance and over the phone during the proceedings. Monday's hearing was a continuation of a public hearing on Feb. 18.
The rules require short-term rentals to apply for an annual permit and set standards on maximum occupancy, sewage, garbage, setbacks, rules of operation, lighting, camp fires, quiet hours, and notification to adjacent property owners.
The new law does not apply within the cities of McCall, Donnelly and Cascade or within the McCall Area of Impact, which is governed by McCall land-use planning laws.
McCall already has a law on its books regulating short-term rentals in the city and impact area.
Short term rental refers to any residence that is rented for 30 days or less. The maximum occupancy was set at 12 people unless a permit is obtained.
The rules require that the number of occupants not exceed the limits of the septic system as approved by Central District Health. Portable toilets could not be used to increase the maximum occupancy.
continued:
— — — — — — — — — —
Valley commissioners OK rules on secondary residences
The Star-News May 21, 2020
Valley County commissioners on Monday adopted an ordinance regulating accessory dwelling units in the county in a public hearing on Monday.
The ordinance changed the previous definition of accessory dwelling units, added requirements for long-term and short-term rentals and established parking regulations.
Accessory dwelling units are defined as a secondary residence on a single-family lot containing its own kitchen, sleeping area and bathroom. They can be attached or detached from the primary residence.
The units can be rented as long as the primary structure on the property is occupied by the owner. A permit would be required for a short-term rental.
source:
— — — — — — — — — —
Commissioners working on new waterways ordinance in Valley County
If approved, the ordinance would create 300-foot no-wake safe zones in both Lake Cascade and Payette Lake.
Author Joey Prechtl May 19, 2020 KTVB
Valley County commissioners are working on drafting an ordinance that would put in certain restrictions along waterways – specifically Lake Cascade and Payette Lake.
The new ordinance will actually replace one that had been in effect between 2008 and 2018, but was rescinded due to an administrative error.
The purpose of the new regulation is to make sure all different kinds of recreationists can use the lakes and enjoy them.
continued:
— — — — — — — — — —
One person shot dead following fight in New Meadows
by CBS2 News Staff Saturday, May 23rd 2020
New Meadows, Idaho (CBS2) — One person was shot dead following a fight in the small community of New Meadows.
The Adams County Sheriff's Office says there was a report of a fight a little before 9 p.m. on Friday at a home. Deputies and Idaho State Police arrived and found a male dead.
The suspect, who has not been identified, was taken into custody. No other details were released, but the sheriff's office says additional details will be released at a late time.
source:
— — — — — — — — — —
State wants roundabout on Idaho 55 at Cascade
Traffic circle would regulate traffic from The River District
By Max Silverson for The Star-News May 21, 2020
Traffic on the south end of Cascade would flow through an oval-shaped roundabout on Idaho 55 if The River District development is completed as planned.
The Idaho Transportation Department decided that a roundabout would be the best way to regulate traffic coming in and out of the proposed 443-unit development.
Traffic on Idaho 55 would move around the traffic circle, which could be one of the first roundabouts on a state highway in Idaho, ITD officials said.
continued:
— — — — — — — — — —
Officials cancel Idaho Memorial Day Veterans Ceremony
By Steve Bertel May 20, 2020 KIVI
Boise, Idaho — To reduce the spread of the COVID-19 virus and comply with government rules of limited gatherings at large venues, Idaho Division of Veterans Services has made what officials call "the difficult decision" to cancel this year's ceremony at the Idaho Veterans Cemetery in Boise as a condition of continued public safety.
"Even during this difficult and challenging time, we must never forget that as a nation we have a solemn responsibility to recognize and honor those that have served and died in defense of our freedom and the freedom of those oppressed throughout the world," said Veterans Cemetery Bureau Chief James Earp.
"This year's honorable display for Memorial Day at the Idaho State Veterans Cemetery north of Boise, will include a single U.S. flag hand-placed with dignity and respect at each gravesite by Captain Art Jackson, Young Marines and volunteers from Veterans Service Organizations. These flags will complement the cemetery's Avenue of Flags raised with respect and honor by members from The Mission Continues of Boise," said Idaho Division of Veterans Services Executive Assistant Kevin Wallior.
continued:
— — — — — — — — — —
Lab in Idaho Falls decontaminates N95 masks for healthcare professionals across the state for free
By Jilliana Colina May 18, 2020 Local News 8
As more and more things begin to open, Governor Brad Little says there's a bigger risk of having a COVID-19 outbreak.
"At one point in time they were the critical weak link and we couldn't do testing, we couldn't do anything without enough in N95 masks. Now that we can clean them here, that just makes everything a lot easier," said Gov. Little.
The Battelle Critical Care Decontamination System uses concentrated vapor phase hydrogen peroxide to decontaminate thousands of N95 masks of the novel coronavirus.
Research scientist at Battelle, Kendra Versendaal tells us the process used was researched years ago.
continued:
— — — — — — — — — —
Two more earthquakes hit near Cascade
A 3.4 earthquake hit at 5:05 a.m., followed by a 4.4-magnitude quake almost 30 minutes later.
May 21, 2020 KTVB
Cascade, Idaho — Two more earthquakes rattled Central Idaho Thursday morning, sending out tremors that could be felt in the Treasure Valley.
The quakes happened in the mountains about 40 miles east of Cascade. The first, which struck at 5:05 a.m., registered as a 3.4 in magnitude, and was followed at 5:33 a.m. by a 4.4-magnitude quake.
Multiple people in the Boise area reported feeling shaking from the second earthquake.
The two quakes follow another 4.4-magnitude earthquake in that same area on May 13.
[Note: These aftershocks were over near Cape Horn Mountain on both sides of the Valley/Custer county line.]
link: M 2.5 – 72km NE of Idaho City, Idaho 828pm May 20
link: M 3.4 – 60km ESE of Cascade, Idaho 505am May 21
link: M 4.4 – 66km E of Cascade, Idaho 533am May 21
— — — —
The shaking continues almost two months after 6.5 magnitude earthquake hit Stanley
by Haley Kramer Thursday, May 21st 2020 CBS2
Thursday morning, people in Stanley woke up to a 3.4 magnitude quake, followed by a 4.4 magnitude quake less than an hour later.
Most people in the Treasure Valley felt their home shake on March 31; the result of a 6.5 magnitude earthquake near Stanley.
Since then, there have been more than 840 aftershocks larger than 1.5 in magnitude.
"It's a little unnerving to a number of people just because of the uncertainty as to what's coming next. And, how long this may last," said Stanley Mayor Steve Botti.
continued:
— — — — — — — — — —
Need to renew license or registration? Don't go to the DMV
By Frankie Katafias May 19, 2020 KIVI
DMV's across the state of Idaho service about a quarter of a million transactions every month.
With restrictions in place due to COVID-19 concerns, data from the Idaho Transportation Department shows that approximately, "40,000 driver's license/ID card customers and 50,000 vehicle registrations statewide." are on the backlog with Idaho's Department of Motor Vehicles.
The backlogs have county officials and the Idaho Transportation Department urging drivers to utilize their online services to reduce crowds and wait times.
continued:
———————-
Scam Alert:
Don't get scammed by buying inaccurate COVID-19 tests
By Jilliana Colina May 20, 2020 Local News 8
The FDA has sent more than 50 warning letters to companies illegally selling inaccurate COVID-19 tests, according to the Better Business Bureau.
The BBB says with new studies showing that up to 50 percent of people with the virus don't show any symptoms, a lot of people are curious to get tested to know if they've had it.
Scammers know this and are offering at-home tests or tests at a clinic though different platforms like robocalls and the internet. Many times, to get the test they ask you to complete a form and enter your credit card information.
The BBB says if you do get one of these tests, they are not FDA approved and will not give accurate results.
BBB's Jeremy Johnson tells us the only person you should contact about getting tested is your doctor.
continued:
————————–
Public Lands:
Payette reopens lower South Fork Salmon for floaters, kayakers
The Star-News May 21, 2020
The Payette National Forest reopened the lower South Fork of the Salmon River on Friday to coincide with the reopening of the Middle Fork and main Salmon River.
The rivers had been closed to rafting and kayaking to promote social distancing regarding COVID-19. Access to the Payette remains open with 10-person group limitations in place.
Free permits are required for boaters floating between the confluence of the East Fork of the South Fork of the Salmon River and the confluence of the main Salmon. The permit is used to help officials track the number of visitors and assist in county emergency search and rescue operations as needed.
The Payette asks that permits be submitted seven to ten days before any float trip. Permit information can be found at (link) and following the Passes and Permits link.
source:
— — — — — — — — — —
Payette National Forest to open for Memorial Day weekend with limitations
by CBS2 News Staff Thursday, May 21st 2020
The Payette National Forest has stayed open with only a few closures in place. Those closures will be lifted in time for Memorial Day weekend with a few limitations.
Only groups of less than 10 people are aloud. This goes along with Governor Little's Rebound Idaho plan and CDC social distancing guidelines.
A majority of the campgrounds are still closed for the season due to snow levels. Snow only recently melted at the 5,000 ft. elevation and snow is still sticking around at higher elevations.
On average, Payette National Forest campgrounds open in late May and into early June.
"While we understand there is excitement from the public to return to beloved recreation areas, with Memorial Day coming early this year, please bear with us as we prepare our campgrounds for opening, and please continue to follow local, state, and federal guidelines on staying safe," said Linda Jackson, Payette National Forest Supervisor. "There is work to be done."
source:
— — — — — — — — — —
The Forest is Open with some Recreation Limitations Over the Memorial Day Weekend
McCall, Idaho, May 21, 2020 – Throughout the COVID-19 pandemic, the Payette National Forest has remained open for public use with only a few closures having been put in place. As we approach the Memorial Day weekend, these closures have been rescinded, and only a group size limit of 10 people or less is in place in accordance with Rebound Idaho and the Centers for Disease Control and Prevention social distancing protocols.
As snow has only recently melted at the 5000 foot elevation level and snow remains at higher elevations, many of our campgrounds are not yet open for the season. On an annual basis, most of the Payette National Forest campgrounds open in late May and into early June as access to our campgrounds becomes available, recreation crews are preforming annual maintenance and repairs.
"While we understand there is excitement from the public to return to beloved recreation areas, with Memorial Day coming early this year, please bear with us as we prepare our campgrounds for opening, and please continue to follow local, state, and federal guidelines on staying safe," said Linda Jackson, Payette National Forest Supervisor. "There is work to be done – ensuring cleanliness of facilities, conducting proper maintenance, and assessing campground for health and safety. We anticipate some campground openings may take additional time."
Dispersed camping opportunities and trail use are available throughout the Payette National Forest in areas that are accessible without snow. Visitors should come with all the essentials, including food, emergency supplies, and resources to pack-out trash. The Forest Service is asking visitors to recreate locally and responsibly, as this will help prevent the capacity of areas to accommodate visitors from being exceeded. Rainy weather is forecasted over much of the Forest for the next several days and nighttime temperatures are reaching into the low to mid 30s, so plan accordingly. Sunshine may appear over the weekend, but roads and camping sites may be muddy.
Campgrounds:
Council, Weiser, McCall and New Meadows Ranger Districts: Developed campgrounds on these districts will not be open for Memorial Day weekend and campground gates, where they exist, will remain closed. Higher elevation campgrounds are not yet accessible due to snow. Those campgrounds that are accessible are not open because cleaning supplies and personal protective equipment for adequately cleaning restroom facilities have been difficult to obtain. Most restroom facilities across the districts are either not accessible or are not currently being maintained or stocked, and potable drinking water and trash removal services are not available.
Krassel Ranger District: All developed campgrounds on the Krassel Ranger District are open and available for the Memorial Day weekend. Due to limitations of personnel and appropriate PPE, some amenities, such as potable water, or fully stocked and open restrooms may not be fully available in all campgrounds. Fees will be charged as posted in each campground. Due to the popularity of many of the South Fork Salmon River campgrounds, visitor use over the previous two weekends has been abnormally high. Users may encounter limited site availability within developed campgrounds and may want to seek dispersed camping opportunities. Please practice Pack It In, Pack It Out, and leave your campsite better than you found it.
Road Access: Valley County is in the process of plowing open Warren Wagon Road. Lick Creek Road and Profile Gap will not be open by the County for Memorial Day weekend – for more information, contact the Valley County Road Department. Adams County has opened Goose Lake Road to just past Brundage Mountain Resort, but will not be plowing further for the Memorial Road weekend – for more information contact the Adams County Road Department.
For the latest information on Forest conditions, please contact the Forest supervisor's Office at 208-634-0700; the McCall Ranger District at 208-634-0400; the News Meadows Ranger District at 208-347-0300; and the Council and Weiser Ranger Districts at 208-253-0100.
Brian Harris
Forest Service
R4 COVID-19 Communications
Intermountain Region (R4)
— — — — — — — — — —
Local Vendors Now Selling Fuelwood Permits
McCall, Idaho, May 22, 2020 – The Payette National Forest is pleased to announce that local commercial vendors are now selling fuelwood permits.
Fuelwood permits can be purchased at these locations:
* Weiser: Ridley's Food and Drug (208) 549-1332
Open: Everyday 7 a.m. – 11 p.m.
* Weiser Farmer's Supply Cooperative (208) 549-0654
Open: Everyday 5 a.m. – 10 p.m.
* Cambridge: Jay's Sinclair (208) 257-5000
Open: Everyday 6 a.m. – 10 p.m.
* Council: Farmer's Supply Co-op (208) 253-4266
Open: Everyday 6 a.m. – 10 p.m.
* McCall: Albertsons (208) 634-8166
Open: Everyday 6 a.m. -11 p.m.
Personal use fuelwood permits went on sale beginning May 15 through a mail-in and call-in system from Forest Offices – these options are still available, and mail-in applications can be found in front of the McCall, New Meadows, Council and Weiser Ranger District Offices. Applications are also on our Fuelwood webpage, and our U.S. Forest Service-Payette National Forest Facebook page. The call-in system can be used by calling the Forest Service offices listed below.
Weiser Ranger District, Monday & Friday 208-549-4200
Council Ranger District, Monday & Friday 208-253-0100
McCall Ranger District, Tuesday & Thursday 208-634-0400
New Meadows Ranger District, Tuesday & Wednesday 208-347-0300
Brian Harris
Forest Service
R4 COVID-19 Communications
Intermountain Region (R4)
— — — — — — — — — —
Popular campground, hot spring in Boise National Forest temporarily closed due to COVID-19
by Deni Hawkins Friday, May 22nd 2020 CBS2

Kirkham Hot Springs (Courtesy: Boise National Forest)
Lowman, Idaho (CBS2) — The Lowman Ranger District has temporarily closed a popular hot spring and campground in the Boise National Forest because of public safety concerns related to COVID-19.
Kirkham Campground and Hot Spring, located off Highway 21 near Lowman, are both shut off to public entry. The closure will remain in effect through June 30, unless the Forest Supervisor decides the area can open sooner, safely.
Visit the Boise National Forest's closure page for more information. (link)
source:
— — — — — — — — — —
US plans reimagine fighting wildfires amid crews' virus risk
By Rebecca Boone – 5/18/20 Associated Press
In new plans that offer a national reimagining of how to fight wildfires amid the risk of the coronavirus spreading through crews, it's not clear how officials will get the testing and equipment needed to keep firefighters safe in what's expected to be a difficult fire season.
A U.S. group instead put together broad guidelines to consider when sending crews to blazes, with agencies and firefighting groups in different parts of the country able to tailor them to fit their needs. The wildfire season has largely begun, and states in the American West that have suffered catastrophic blazes in recent years could see higher-than-normal levels of wildfire because of drought.
"This plan is intended to provide a higher-level framework of considerations and not specific operational procedures," the National Multi-Agency Coordination Group, made up of representatives from federal agencies who worked with state and local officials, wrote in each of the regional plans. "It is not written in terms of 'how to' but instead provides considerations of 'what,' 'why,' and 'where.'"
continued:
————————–
Tips & Advice:
Tips for living in bear country
* Keep garbage in bear-resistant containers or in a secured building.
* Empty and remove bird feeders during the summer months when songbirds are able to forage on food provided by nature.
* Clean up fruit that has fallen in your yard. Rotting fruit will attract bears as well as raccoons and skunks.
* Feed pets inside or during daylight hours; don't leave pet food or food scraps outside of your home or camp, as it can attract bears and other animals.
* Store horse and livestock grains inside closed barns.
* Keep barbeque grills stored in secured buildings.
Tips around camp:
* Keep a clean camp. Pick up garbage and store it in a closed vehicle, bear- resistant container, or in a bag tied high between two trees. Never keep food in a tent.
* Don't cook near tents or sleeping areas, and never wear clothes you cook in to bed.
* Don't bury food scraps, pour out cooking grease, or leave anything that might be tasty on the ground or in the fire pit. Also, store barbecue grills or other smelly cooking gear inside your vehicle or within a sealed bear resistant container.
* Make game meat unavailable by hanging it at least 10 feet high and 4 feet from the nearest tree.
* If you see a bear, watch it from a distance and leave it alone.
source:
————————-
Letter to Share:
Don't Be A Fawn Napper!
Every year, fawns are reported by the caring public as being orphaned or abandoned. Sometimes it is a case of death of the doe, leaving the fawn obviously orphaned. Sometimes it is a case of an injured fawn, causing the doe to abandon her baby. But, unfortunately, it is often a case of not being orphaned at all, but rather the mother just being out of sight.
If you come across a lone fawn, DO NOT TOUCH! Keep a distance and call Mystic Farm Wildlife Rescue or your local Idaho Department of Fish and Game officer. An assessment of the situation will be made and proper measures taken if warranted. In the event the fawn truly is orphaned and is deemed a viable candidate for rehabilitation, Mystic Farm Wildlife Rescue is available. By providing shelter, food and medical care, trained Mystic Farm staff can help orphaned and/or injured wildlife until they can be 'soft released' back into their natural habitat.
Some facts to know:
* Mother deer will leave their fawn for many hours while they go off to feed nearby. The mother does this so predators will not see a vulnerable fawn when they see her. She can be gone many hours, leaving the camouflaged and scent free fawn motionless, avoiding detection by predators.
* Is it injured? If a fawn is seen lying upright, eyes wide open, but flattened to the ground, do not touch it! This is a fawn's camouflage position to blend in with its surroundings. When the fawn is picked up, it will allow its body to become limp and dangle in your hands. The legs are not broken! Put the baby down, walk away, and leave the area.
* If a fawn is obviously ill or injured – lying on its side, kicking and crying, bleeding, etc. – gently pick it up and place in a safe, quiet place. A light cloth placed over the eyes will often calm it. Keep the fawn away from pets and other human activity. Touch, odors, and the sound of the human voice will only add to the stress of the situation and may cause additional harm. Keep the fawn free from cold drafts or keep it cool if the weather is warm. Please do not feed the fawn. Call Mystic Farm immediately.
* The fawn is on the road! Mystic Farm receives many calls regarding fawns in the middle of the road. Why are they there? Because the mom is nearby! If the fawn is in danger of being hit by cars, gently pick it up and place it about twenty feet off the side of the road and leave the area.
* Is it too late to return to the mother if the fawn has been handled by humans? Will she then reject it? NO! That is an "Old Wives Tale." Though we strongly encourage you to not touch the fawn, the mother will not abandon it if you do – she just wants her baby back. She is around human scent all the time. Her maternal instinct is much stronger than her ability to rationalize human scent on her baby.
*What happens to the fawn if a rescue is warranted? After arrival at Mystic Farm, the fawn is evaluated and checked for any injuries, dehydration, etc. Wounds are treated either on the premises or through the services of local veterinarians. The fawn is put on an appropriate diet and feeding schedule. Once the fawns gain strength and can nurse from a bottle on their own, the 'blind feeding method' is utilized using "hands off" bottle racks. Human contact is kept to a minimum. The fawns are kept in an isolated area – free from predators and forming their own little "herd." They are free to browse and live in a large, safe, enclosure. Over the course of the season, the fawns are slowly introduced back into the wild.
Mystic Farm Wildlife Rescue, Inc. is a non-profit 501 (c) 3 organization. We are a licensed facility available to provide rehabilitation and release back into the wild of orphaned and/or injured fawns. None of the caring staff or volunteers at Mystic Farm receive a salary or payment for service. Operating out of love and caring for our precious wildlife, we ask our community to do the same. "Don't Be A Fawn Napper." Help us to help the wildlife remain wild!
Mystic Farm Wildlife Rescue, Inc.
710 Sanctuary Hills
Sagle, ID 83860
208 241-7081
*Mystic Farm Wildlife Rescue, Inc. is not open for tours. The animals in our care are kept to a minimum of human contact. Thank you for your understanding and support.


—————————–
Critter News:
Grizzly sow and cub in Island Park captured, relocated
Island Park, Idaho (KIFI/KIDK) – Idaho Department of Fish and Game staff captured a sow grizzly and her yearling cub in the Yale Creek area of Island Park Sunday after the bears were seen getting into garbage.
Wildlife officials placed a trap to capture the two grizzlies after they had been reported in the area several times over the past week.
Both sow and cub were captured safely and in good condition, according to IDFG.
continued:
— — — — — — — — — —
Calving elk create hazards for Yellowstone visitors
May 19, 2020 Local News 8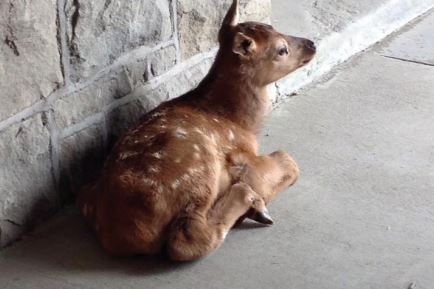 Elk often bed their calves near buildings and cars.
As Yellowstone National Park reopens its gates for limited access, park officials are advising visitors to be cautious around wildlife.
Officials are particularly concerned about elk calving season. At this time, they say cow elk are much more aggressive towards people and may charge or kick.
People should stay at least 25 yards from elk. Because they bed their calves near buildings and cars, people should look around corners before exiting buildings or walking around blind spots.
If an elk charges, find shelter in your vehicle or behind a tall, sturdy barrier as quickly as possible.
source:
— — — — — — — — — —
Multistate salmonella outbreak linked to backyard poultry puts 17 in hospital
Nearly 100 people in 28 states have gotten sick, including several young children.
TEGNA May 22, 2020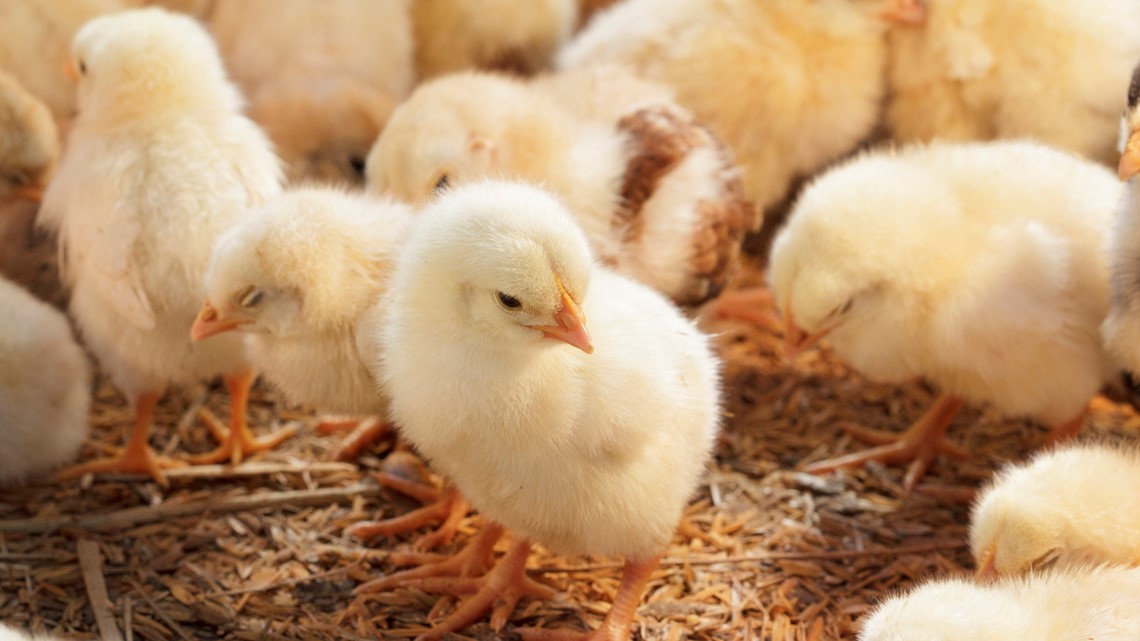 Credit: Getty Images/iStockphoto
The Centers for Disease Control and Prevention says it is investigating a multistate outbreak of salmonella infections linked to backyard poultry, such as chicks and ducklings. Nearly one-third of those sickened were children under five years old.
The CDC says there has been 97 cases in 28 states. Seventeen people have been hospitalized. There have been no deaths.
In interviews with 44 off the people who got sick, 38 reported contact with chicks and ducklings, the CDC said. They reported getting the animals from agricultural stores, hatcheries and websites.
The CDC reminds owners of backyard flocks that the birds can carry salmonella while showing no signs of illness.
continued:
—————————
Fish & Game News:
F&G offices reopened for license services on Monday, May 18
By Brian Pearson, Conservation Public Information Specialist
Monday, May 18, 2020
Idaho Fish and Game offices around the state reopened to the public Monday, May 18 for license services, having been closed to the public since March 27 due to COVID-19. Although open, Fish and Game continues to encourage use of online purchase (idfg.idaho.gov/buy-online) and telesales (1-800-554-8685) to meet licensing needs.
In accordance with Governor Brad Little's guidance for Stage 2 of Idaho Rebounds, people should expect some changes when visiting their local Fish and Game office to buy a license, tag or permit, including social distance requirements and limitations on the number of people who can be in the lobby at one time. Also, at this time, all Fish and Game offices are not accepting cash payments, and people will only be able to pay using a debit card or check.
Some services will continue to be available by appointment, including the sale of outfitter tags and checking in harvested black bears, mountain lions, and wolves according to big game regulations. Some regional offices will be accepting walk-ins for checking in animals, but hunters should call ahead of time to find out if that is the case in their region.
continued:
— — — — — — — — — —
Spring bear hunters reminded of baiting rules
By Mike Demick, Staff Biologist
Friday, May 22, 2020
With spring black bear hunting season well underway, Idaho Department of Fish and Game reminds hunters that using bait comes with easy to follow rules. Yet each spring, some run afoul with the law when their blunders could easily be avoided.
Here are a few reminders every bear baiter should follow:
Review the rules: "Being a responsible bear hunter starts with carefully reviewing the seasons and rules booklet," says David Silcock, Fish and Game enforcement supervisor based in Salmon. "Take the time to read the rules and don't hesitate to contact us if you have any questions."
continued:
— — — — — — — — — —
As you prepare for 2020 big game season, here's a look at 2019 deer and elk harvest statistics
By Roger Phillips, Public Information Supervisor
Thursday, May 21, 2020
Deadline for controlled hunt applications for deer, elk, pronghorn and fall bear is June 5
Here's an overview of the 2019 deer and elk harvests, and links to more stories to let you know where we're headed for 2020.
source:
— — — — — — — — — —
F&G taking applications for Access Yes! Program
By Brian Pearson, Conservation Public Information Specialist
Wednesday, May 20, 2020
Interested landowners can start by contacting their local Landowner Sportsmen Coordinator
Fish and Game is seeking to enroll new properties in its Access Yes! Program, which improves public access to private land or through private land by compensating willing landowners who provide access.
Fish and Game recently received a $900,000 federal grant through the 2020 Voluntary Public Access and Habitat Incentive Program (VPA-HIP), which will help them do just that.
That funding will be split up over the next three years (2020-2022), providing an additional $300,000 annually to the Access Yes! Program for landowner compensation. Fish and Game is currently soliciting applications from interested landowners for enrollment in the program this fall, and is accepting applications through early June.
continued:
— — — — — — — — — —
More F&G News Releases
link:
———————————-
Crazy Critter Stuff:
53-year-old tortoise needs new home after owner dies of COVID-19
by Jessica A. Botelho, WJAR Thursday, May 21st 2020

Photo courtesy of MSPCA-Angell
A 53-year-old tortoise named "Ms. Jennifer" needs a new home because her owner died due to complications caused by coronavirus, according to the Massachusetts Society for the Prevention of Cruelty to Animals-Angell in Boston.
"At just four pounds and about the size of a large dinner plate — tortoises grow very large in the wild but tend to stay small when raised in smaller homes — Ms. Jennifer would make a wonderful addition to any turtle or reptile-loving home," Rob Halpin, who is the director of communications for the MSPCA-Angell noted in an email to NBC 10 News.
"And even though she's 53 — and may be the oldest ever adoptable animal the MSPCA has ever cared for — she's only just reached middle age, as tortoises routinely live upwards of 100 years," he added.
continued:
————————-
Seasonal Humor:
Use Your Handkerchief (1945)
—————–