by Laura Rege
Yield: 10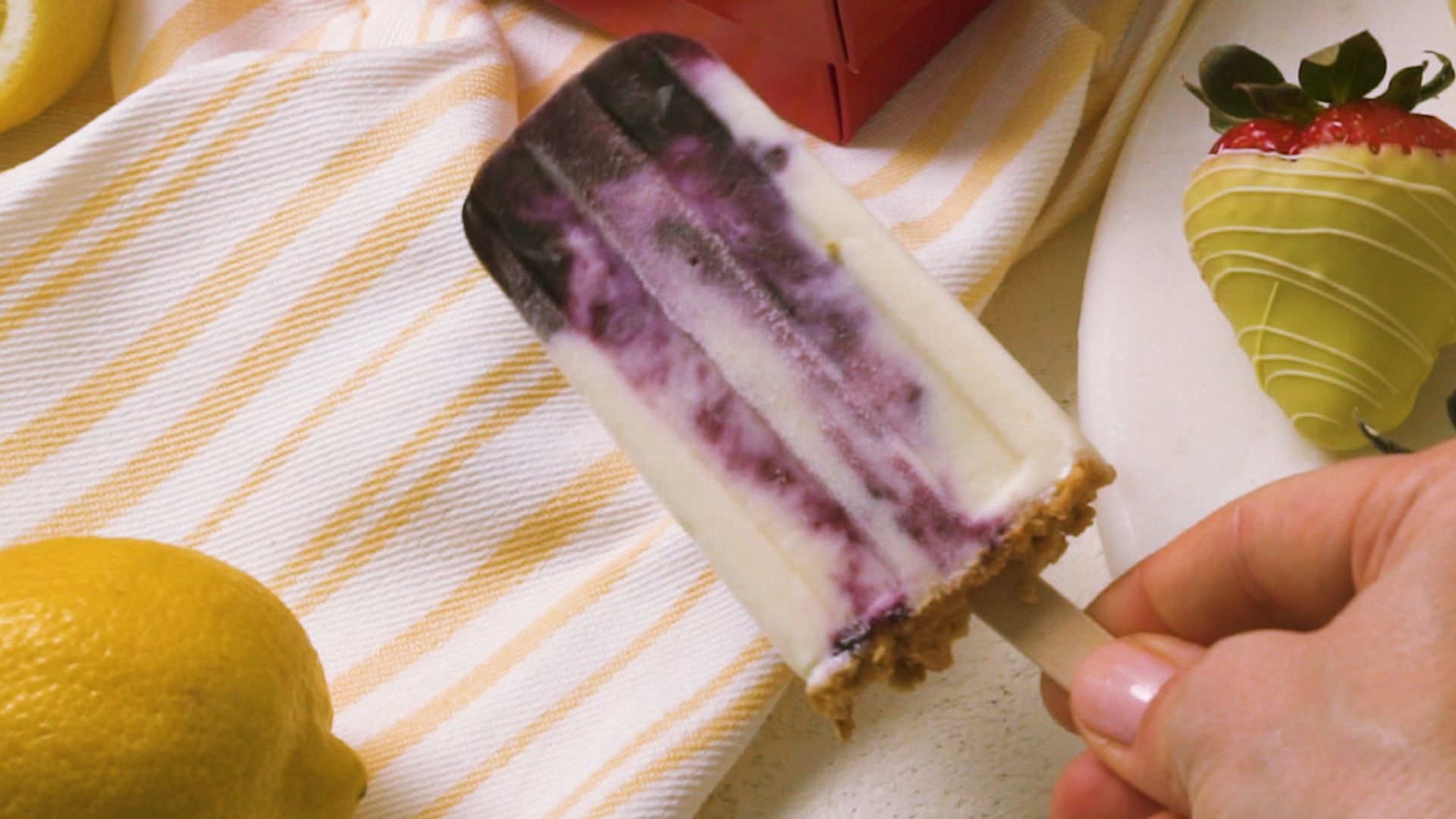 Ingredients
For the Blueberry Layer
2 c. fresh blueberries
2 tbsp. granulated sugar
1 tsp. finely grated lemon zest
1 tsp. pure vanilla extract
For the Lemon Cream Layer
3/4 c. sweetened condensed milk
1 1/4 c. whole milk
1/4 c. fresh lemon juice
2 graham crackers
Directions
Make the blueberry layer: In a medium saucepan, combine the blueberries, sugar, lemon zest, and vanilla. Place over medium-high heat and cook, stirring and pressing on the blueberries with the back of a spoon until they release their juices and the mixture comes to a boil.
Reduce heat to medium and simmer, stirring occasionally, until juices are thick and syrupy, about 5 minutes. Remove from the heat and cool slightly (should have just about 1 cup mixture).
Make the lemon cream layer: In a medium bowl, whisk the condensed milk, whole milk, and lemon juice until well combined.
Spoon blueberry mixture into the bottom of each mold. Pour lemon cream mixture over top. Using a popsicle stick, gently stir each popsicle to just slightly swirl the layers. Insert popsicle sticks. Crush graham crackers over tops of lemon cream layer. Freeze for 4 hours, or until frozen solid.
Before serving, run molds under warm water to loosen popsicles.
-Delish
—————————–