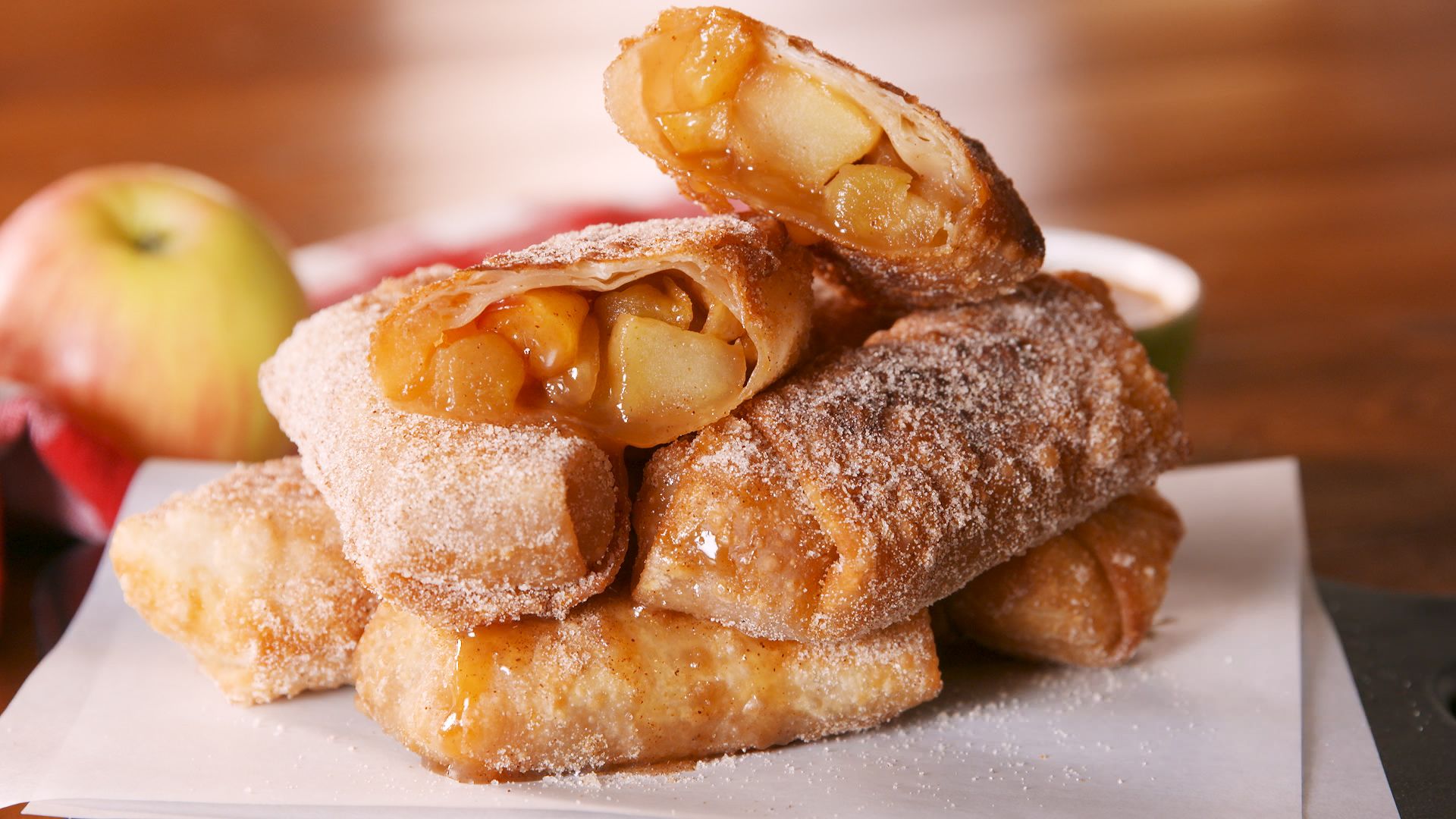 By Lena Abraham
Yields: 12
Ingredients
2 tbsp. butter
4 apples, peeled, cored, and chopped
1/4 c. granulated sugar
1/4 c. lightly packed brown sugar
Juice of 1/2 lemon
1 tsp. ground cinnamon
Pinch kosher salt
12 egg roll wrappers
1/2 c. caramel, plus more for dipping
Vegetable oil, for frying
1/3 c. cinnamon sugar
Directions
Make apple filling: In a large skillet over medium heat, melt butter. Stir in apples, sugars, lemon juice, cinnamon, and salt. Cook, stirring often, until apples have softened and mixture is jammy, about 10 minutes. Let cool slightly, 10 to 15 minutes.
Place an egg roll wrapper on a clean surface in a diamond shape and spread a layer of caramel in the center then spoon approximately 2 tablespoons apple mixture into a line on top of caramel. Fold up bottom half and tightly fold in sides. Gently roll, then seal fold with a couple drops of water.
In a large skillet over medium heat, heat about 1″ of oil until a drop of water bubbles when added to the oil. Add egg rolls and fry until golden, 1 minute per side. Transfer to a paper towel-lined plate and sprinkle immediately with cinnamon sugar.
Serve hot with caramel, for dipping.
———————–