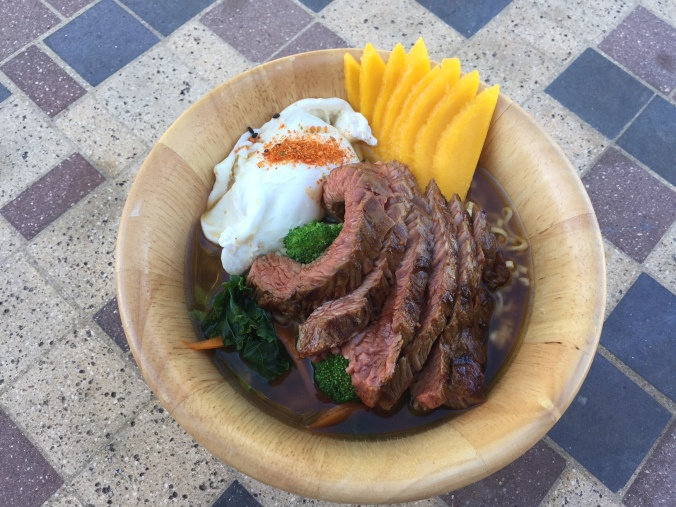 By Ian Malepeai Idaho Fish & Game
Ingredients
Marinade
1 each Deer Flank Steak (about 1 lb. of venison total, really any cut could work with this)
1 tablespoon Gochujang (look in the Asian food section)
1 tablespoon Honey
1 tablespoon Sesame Oil
2 tablespoons Water
1 teaspoon Shichimi Togarashi, optional
Add everything but the flank steak to a medium sized mixing bowl. Combine with a fork until mix is smooth and all ingredients are incorporated. Add the flank steak and coat evenly with the marinade. Cover bowl with clear film and leave in the fridge anywhere from 4-24 hours.
Heat grill to medium-high. Take the venison directly from the refrigerator to the grill, do not pre-warm the meat at all. Cook flank steak no more than 3 minutes on each side. Remove to clean plate and let rest before slicing. Slice thin and serve on top of the Ramen bowl.
The "Ramen"
6 cups water
1 tablespoon vinegar, white
2 packages "Oriental" Ramen
1 cup broccoli florets
1 cup matchstick carrots
1 cup chopped kale
4 eggs
1 mango, cored and sliced thin
Directions
In one medium sized sauce pan add 4 cups water, bring to a boil. In a separate sauté pan add two cups of water and add the vinegar – bring to a simmer.
Add to the ramen (including the flavor pouches, opened), broccoli, carrots and kale to the four cups of water. Bring back to a boil and remove from heat.
Crack, gently, the four eggs into the vinegar-water and let simmer until the egg whites completely set but the yolk is still runny, about 2 minutes.
Portion into four bowls the ramen, broth and vegetable mix. Top each bowl with a poached egg, sliced mangos and sliced flank steak.
——————–