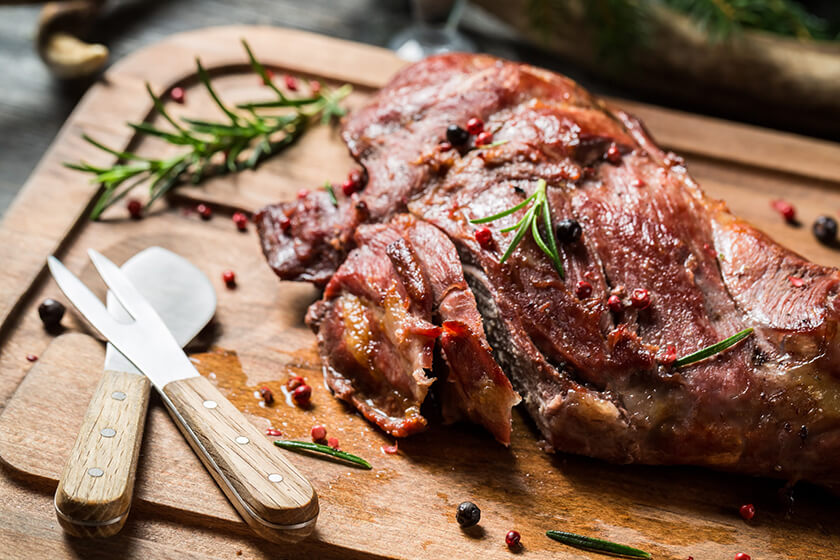 Make the most of your deer harvest by slow cooking your venison's toughest cuts
By Raschell Rule
Serves: 8
Prep time: 10 minutes
Cook time: 5-8 hours
Ingredients
2 (10 3/4-ounce) cans cream of mushroom soup
2 cups beef broth
2 tablespoons onion powder
1 cup fresh mushrooms, sliced (optional)
5 tablespoons dry onion soup mix
1 tablespoon garlic powder
Salt and pepper, to taste
3- to 4-pound venison roast
Directions
Spray a large slow cooker with vegetable oil. Add the cream soup, onion soup mix, beef broth, garlic powder, onion powder and parsley together; whisking until smooth. Season to taste with salt and pepper. Fold in the mushrooms.
Place the venison roast into the slow cooker and spoon some of the mixture over the roast. Cover and cook on high for 5 hours (8 hours on low). If the roast is frozen, cook on high for 8 to 10 hours; or until meat falls apart.
If you don't have a slow cooker, just bake the roast at 275 degrees for 4 to 5 hours or until tender.
Serve over buttered noodles, cooked rice, mashed potatoes or bread slices.
———–