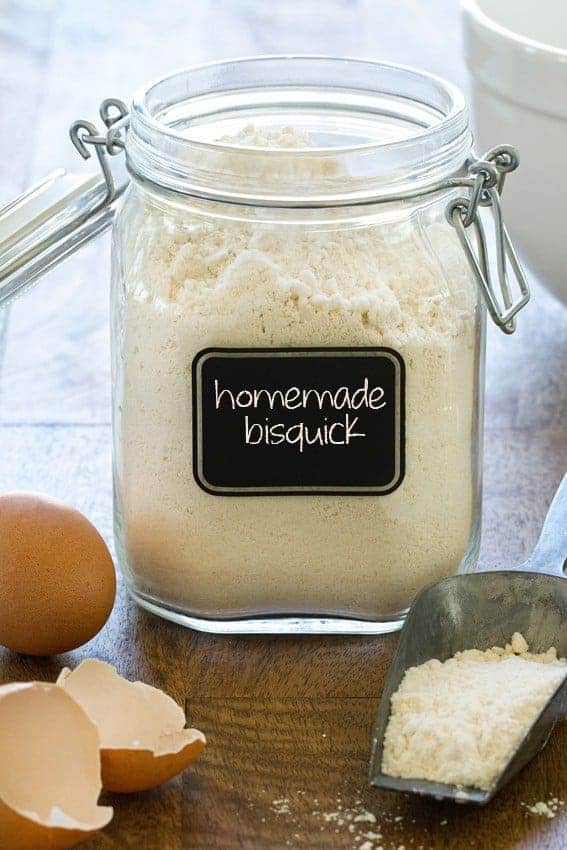 Yield: approximately 40 oz. (same as 1 box Bisquick)
Ingredients
7 1/2 cups all-purpose flour
1 cup vegetable shortening, cut into cubes or spoonfuls
4 tablespoons baking powder
2 tablespoons sugar, optional
1 tablespoon salt
Directions
In a large bowl, combine flour, baking powder, sugar (if using) and salt, and toss together.
Drop shortening into dry ingredients and use a pastry cutter to cut it in.
Continue using your pastry cutter (or two forks) to blend mixture together until it resembles small pebbles.
Note: you could combine everything together in the food processor if you want.
Transfer mixture to an air-tight container and store, refrigerated, for up to 3 months.
—————————————-