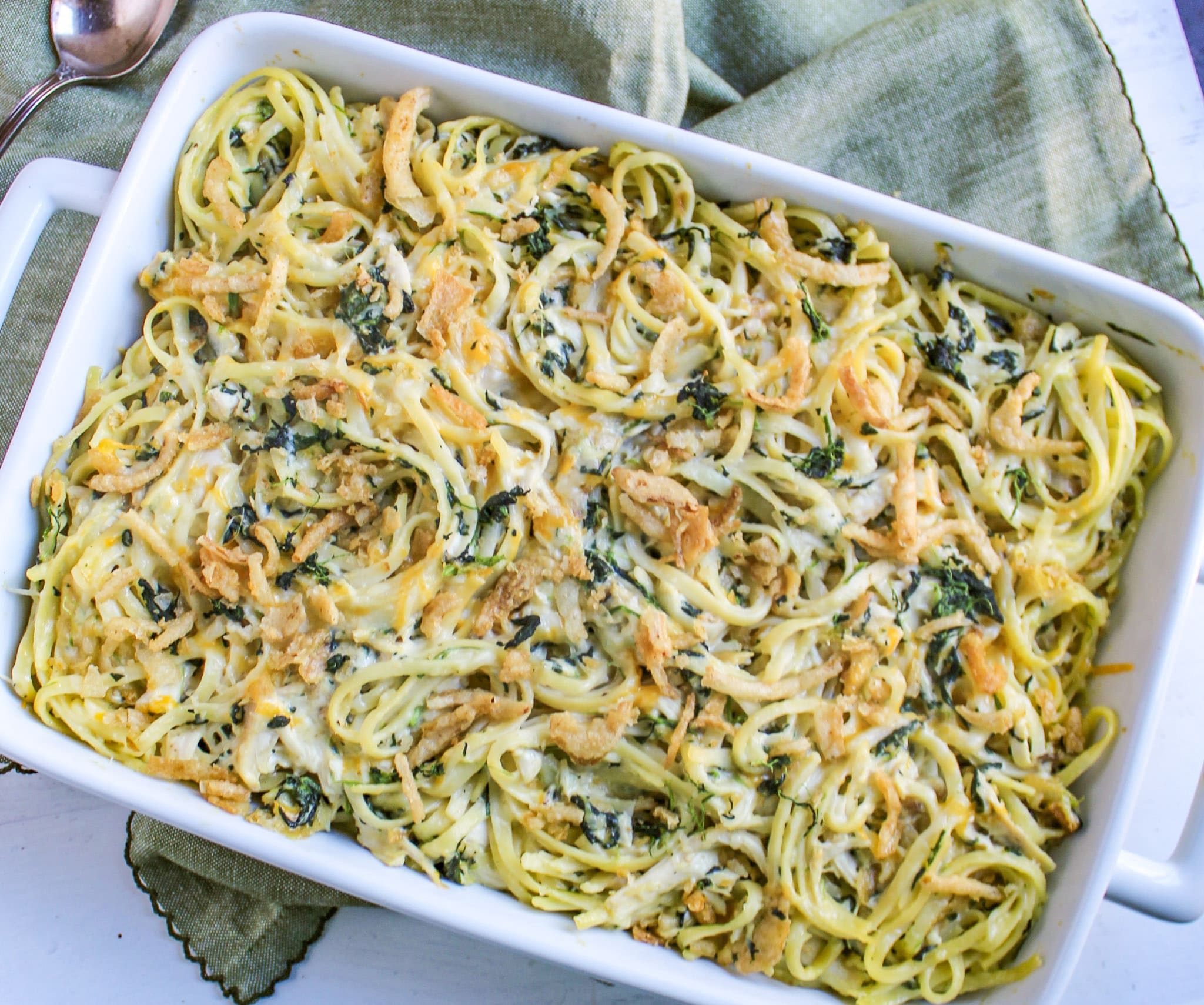 Servings 6
Ingredients
1 cup spaghetti, broken in half
1 egg
1 cup sour cream
1/4 cup Parmesan cheese, grated
3 cloves garlic, minced
2 cups Monterey Jack cheese, shredded
1 10-ounce package frozen chopped spinach, thawed and drained of moisture
2 cups chicken, cooked and roughly chopped
1 3-ounce can French fried onions
Directions
Preheat oven to 350 degrees Fahrenheit and grease a 9″ x 13″ casserole dish.
Cook spaghetti according to package directions. Drain and set aside.
Beat egg in a large bowl. Add sour cream, Parmesan cheese, and minced garlic.
Add drained pasta to egg mixture along with Monterey Jack cheese, spinach, and cooked chicken. Stir well to combine.
Pour mixture into the prepared casserole dish. Cover with aluminum foil and bake for approximately 30 minutes or until heated through.
Remove casserole from the oven and sprinkle French fried onions on top.
Return the dish to the oven and bake for another 5 minutes, until the onions are crisp.
————————-