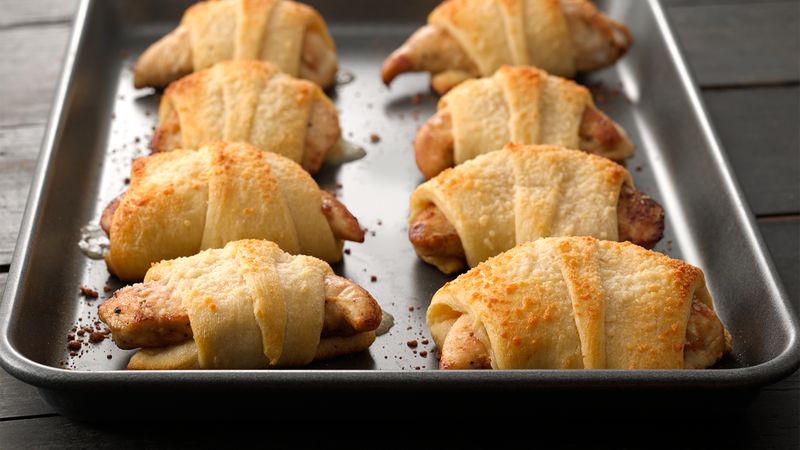 Ingredients
1 large chicken breast, flattened to 1/2″ thickness and cut into strips
salt, pepper and Italian seasoning to taste
2 tubes crescent roll dough
1/2 cup Roasted Garlic Parmesan Sauce
1 cup mozzarella cheese
Instructions
Flatten the chicken breast and cut into strips.
Season with salt, pepper and Italian seasoning and cook in olive oil until golden brown on both sides (about 3 minutes each side.) Set aside.
Unroll the crescent roll dough and separate into triangles.
Spread about 1 tbsp of sauce over each triangle.
Place one or two strips of cooked chicken on the wide end of each triangle.
Sprinkle with cheese.
Roll up each triangle from the wide end to the narrow and place on a baking sheet.
Bake according to package directions until golden brown.
————————————————