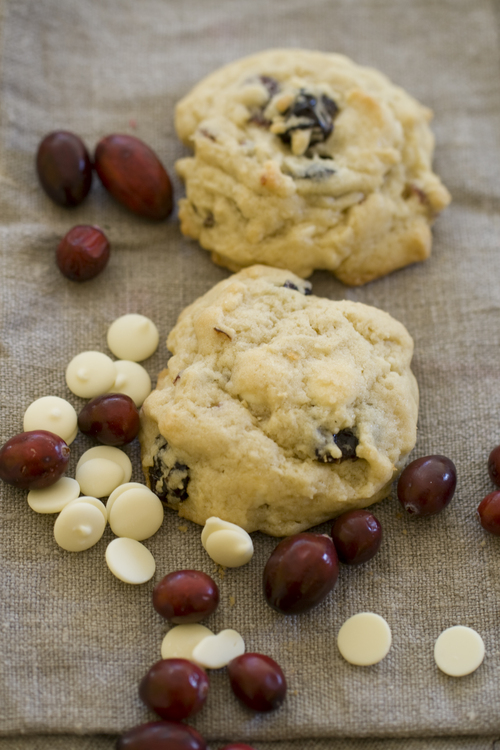 Ingredients
2 sticks (1 cup) butter, softened
1/2 cup granulated sugar
1/2 cup packed brown sugar
1 egg
1 tsp. almond extract
1/2 cup milk
3 cups all-purpose flour
1/2 tsp. baking soda
1/2 cup dried cherries
1/2 cup dried cranberries
1 cup white chocolate chips.
Preparation
Heat the oven to 375 degrees F. Line 2 baking sheets with kitchen parchment.
In a large bowl, use an electric mixer to beat the butter and both sugars until fluffy, 2 to 3 minutes. Add the egg, almond extract and milk; then mix well.
Add the flour and baking soda; then mix just until the dry ingredients are well mixed in. Mix in the cherries, cranberries and white chocolate chips.
Drop the dough in 2-tablespoon mounds on the prepared baking sheets, leaving 2 inches between them. Bake, in batches if necessary, for 12 to 14 minutes, or until just lightly browned at the edges and still slightly soft at the center. Leave on the baking sheet for 2 minutes, then use a spatula to transfer to a wire rack to cool completely.
If you don't like dried cherries, substitute another dried fruit; raisins, cranberries, apricots, dates, whatever. If you prefer semisweet chocolate or not chocolate or nuts, have at it. However you make these cookies, they will come together fast and easy.
———————————–