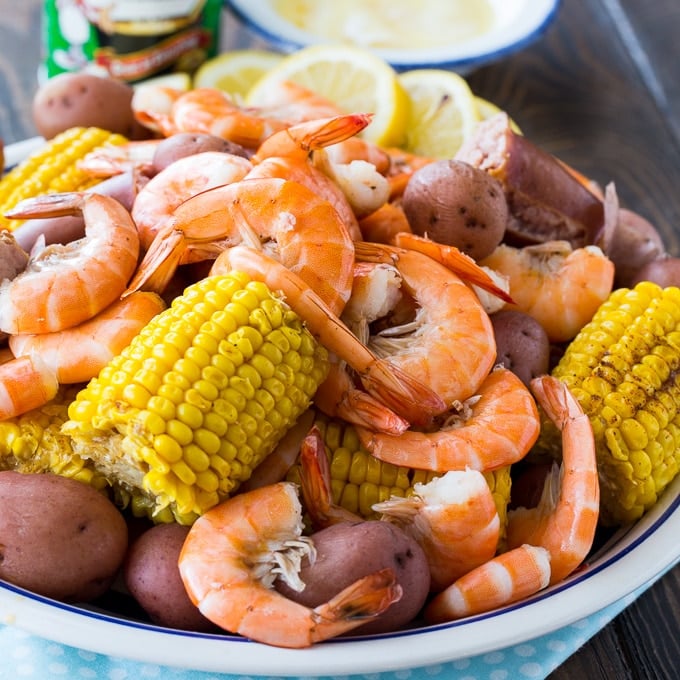 Serves 15
Ingredients
1 tablespoon Old Bay seasoning
5 pounds new potatoes, quartered
3 pounds smoked andouille sausage
8 ears fresh corn, husks and silks removed, halved
5 pounds whole crab, broken into pieces
4 pounds fresh shrimp
5 lemons, quartered
Directions
Heat a very large pot of water (large enough to fit all of the potatoes, sausage, corn and seafood). Season with Old Bay.
Add the potatoes and sausage to the water. Cook for 10 minutes.
Add the corn and the crab, and cook for another 5 minutes.
Add the shrimp and cook just until they turn pink (a few minutes). Remove from the heat.
Drain off the water.
Arrange the contents of the pot on platters or simply dump onto a newspaper-covered table. Top with lemon quarters.
——————————