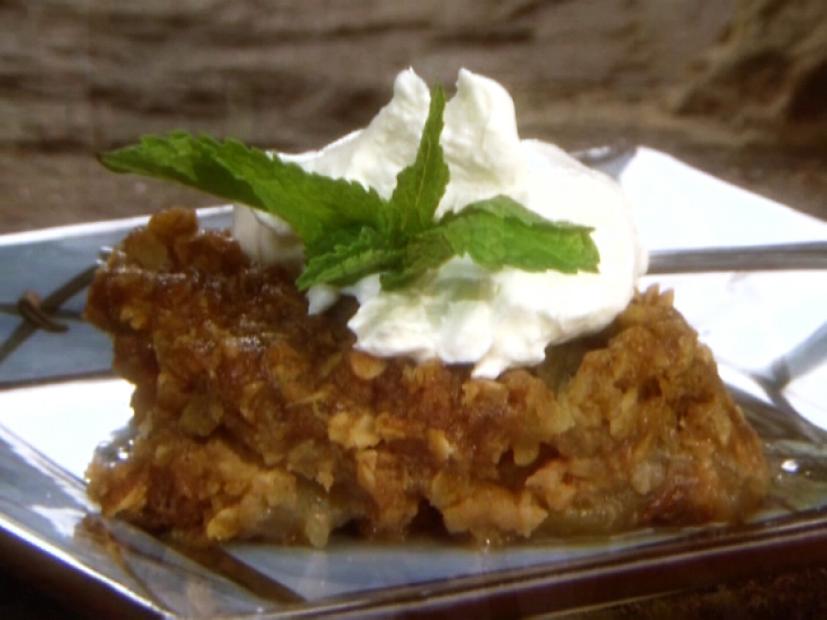 Yield: 6 to 8 servings
Ingredients
Apple Mixture:
10 cups apples, peeled and sliced
1/4 cup lemon juice
1 tablespoon lemon zest
3/4 cup sugar
1/2 cup golden raisins
Topping Mixture:
1 1/2 sticks butter
1 1/4 cups all-purpose flour
1 1/2 cups light brown sugar
1 1/2 cups oats
2 tablespoons lemon zest
1 tablespoon ground cinnamon
1 teaspoon ground nutmeg
1 teaspoon ground cardamom
Vegetable oil or cooking spray
Directions
Combine all of the ingredients for the apple mixture in a bowl.
In another bowl, cut the butter into the flour and stir in the remaining topping ingredients.
Spray the interior of a camp Dutch oven with cooking spray or wipe with vegetable oil. Spread the apple mixture in the bottom of the camp Dutch oven. Top with the topping mixture.
Bake at 350 degrees F by placing 8 coals under the camp Dutch oven and 16 coals on top of the lid.
Continue cooking until the apples are cooked and the topping is brown.
Serve warm with ice cream or whipped cream.
—————————