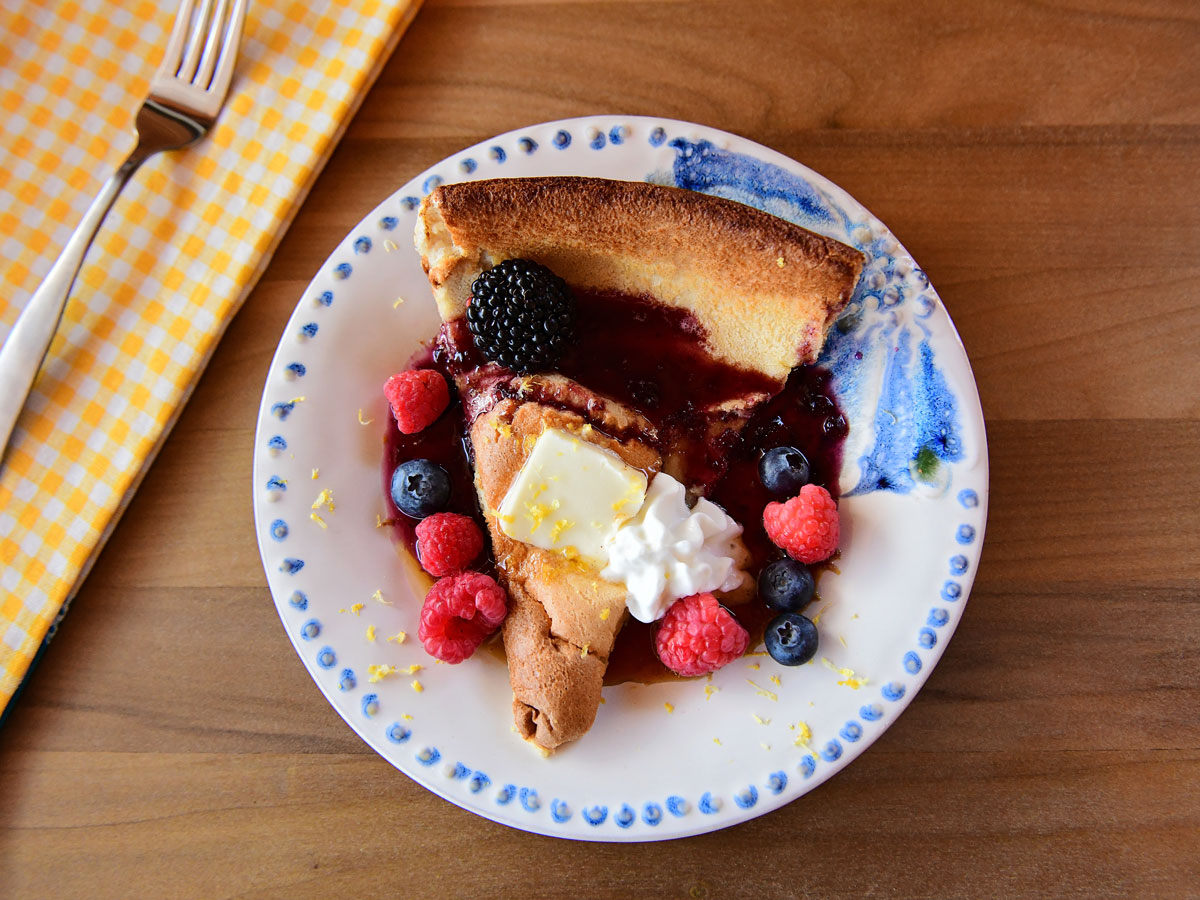 Yield: 4 servings
Food Network
Ingredients
3 large eggs
3/4 cup milk
3/4 cup all-purpose flour
1/2 teaspoon vanilla extract
1 tablespoon plus 1/4 cup maple syrup
6 tablespoons salted butter
1 cup mixed berries
1/4 cup blueberry syrup
Canned whipped cream, for serving
Directions
Preheat the oven to 425 degrees F. Place a large (about 12-inch) cast-iron skillet in the oven so that it gets very hot, 15 to 20 minutes.
Mix the eggs and milk in a blender and blend until smooth, about 30 seconds. Add the flour, vanilla and 1 tablespoon maple syrup, then blend again until smooth, about another 30 seconds.
Carefully remove the hot skillet from the oven and melt 4 tablespoons butter in the skillet. Quickly pour in the batter and return the skillet to the oven. Bake until golden brown and risen, about 25 minutes.
Remove from the oven and cut into wedges immediately, as it will start to deflate. Top with the remaining 2 tablespoons butter, the berries, blueberry syrup, remaining 1/4 cup maple syrup and the whipped cream.
—————–