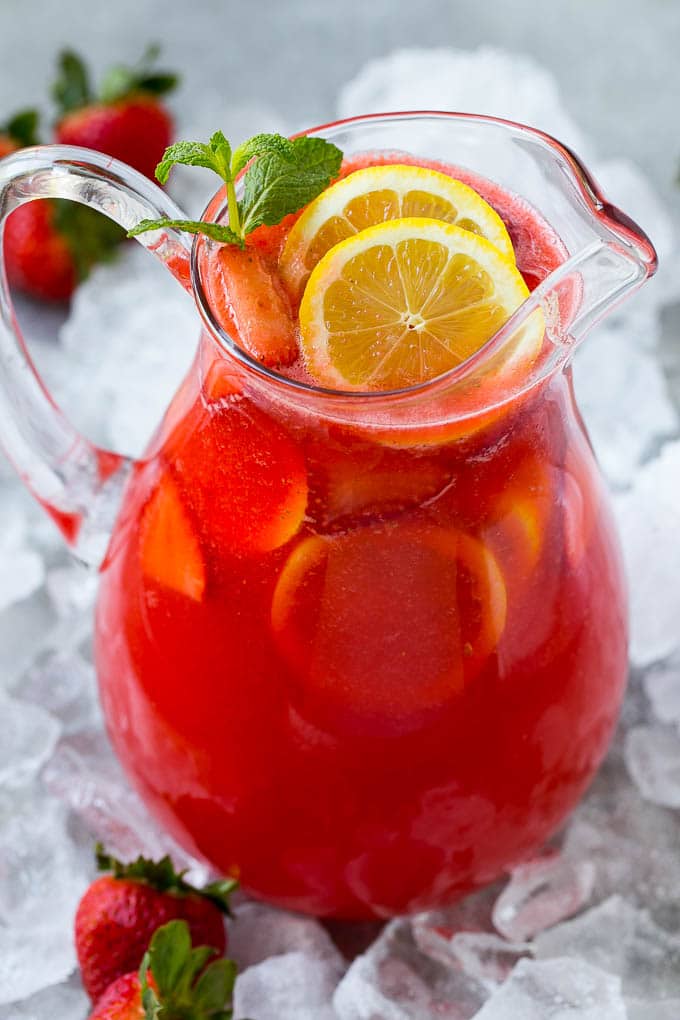 Serves: 4
Ingredients
6 large organic lemons
1/2 cup of organic strawberry puree
4 large organic strawberries, cut up
1 1/4 cups organic cane sugar
2-3 cups hot filtered water
2 cups ice
Instructions
Start by adding about one cup of strawberries to your blender and puree for a few seconds and set aside.
Next add about 2 inches of hot water to the bottom of the pitcher. Then add in your sugar and mix until dissolved.
Cut and squeeze 5 of your lemons into the pitcher.
Add in your strawberry puree and mix until combined.
Then add in 2 cups of ice and stir a little more.
After it's mixed well and tastes to your liking, add in one cut up lemon and 4 cut up strawberries.
———————-