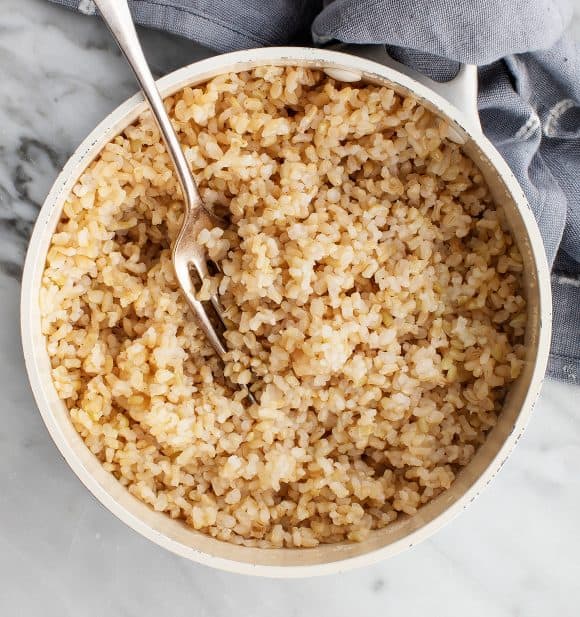 Cook Time: 55 mins
Serves 4
by Jeanine and Jack
Ingredients
1 cup uncooked brown rice, well rinsed
2 cups water
1 teaspoon extra-virgin olive oil
Instructions
Combine the rinsed rice, water, and olive oil in a pot and bring to a boil. Cover, reduce the heat to low, and simmer for 45 minutes.
Remove from the heat and let it sit, covered for 10 more minutes. Fluff with a fork.
Notes: This rice-to-water ratio also works in a rice cooker using the brown rice setting. If you're using a rice cooker to cook your rice, skip the olive oil.
Link: w/more tips
—————–