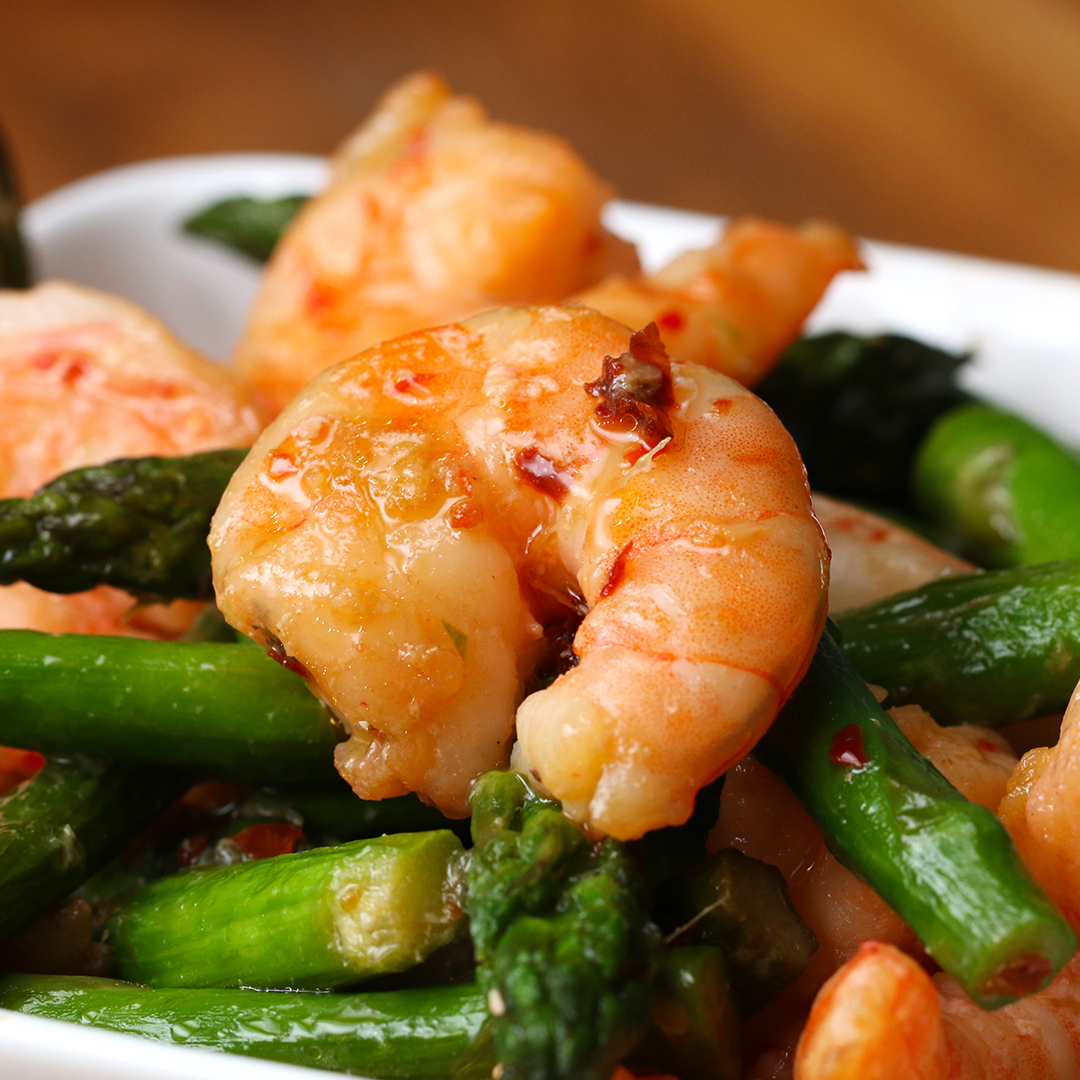 Makes 6 servings
Ingredients
1 1/2 lbs. asparagus
1 tbsp. sesame seed
1/3 c. olive oil
2 sm. onions, sliced
1 1/2 lbs. shelled and deveined lg. shrimp
4 tsp. soy sauce
1 tsp. salt (optional)
Instructions
Prepare asparagus. Wash and discard tough end pieces. Cut asparagus into 2 inch pieces. Set aside.
In 12 inch skillet over medium heat toast sesame seed until golden, stirring and shaking occasionally. Remove sesame seed to small bowl. Set aside.
In same skillet over medium high heat in hot oil, cook asparagus, onions and shrimp until shrimp are pink and vegetables are tender crisp, stirring frequently about 5 minutes.
Stir in sesame seed, soy sauce, and salt until just mixed.
————————–