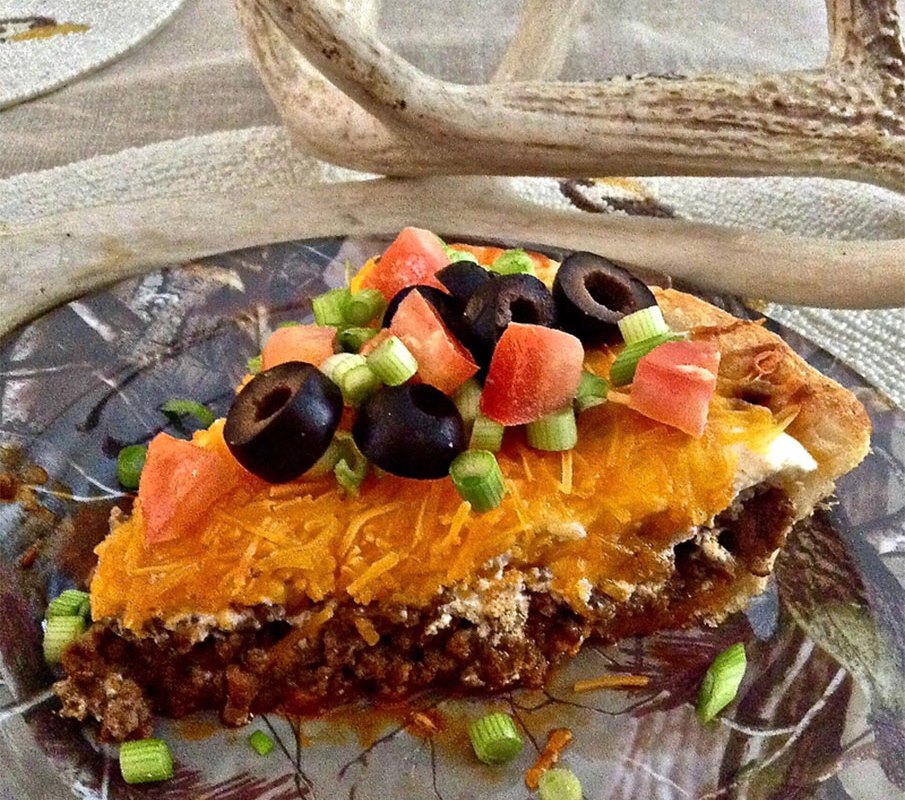 Now you can eat your tacos with a fork with this venison taco pie recipe from Lee and Tiffany Lakosky.
Serves: 8
Prep time: 15 minutes
Cook time: 40 minutes
Ingredients
2 pounds ground venison
1/2 cup water
12 ounces sour cream
2 envelopes taco seasoning
2 cans crescent rolls
2 cups shredded sharp cheese
Directions
Brown and drain venison.
Add taco seasoning and 1/2 cup water. Mix well.
Pat the 2 cans of crescent rolls into the bottom and up the sides of a greased 9×13-inch cake pan.
Spread mixed venison on top of crescent rolls.
Spread sour cream over venison.
Sprinkle with shredded cheese.
Bake at 350 degrees for 35-40 minutes.
Let sit for 10 minutes before serving.
Serve this Venison Taco Pie Recipe with diced tomatoes, shredded lettuce, chopped onions, more sour cream, and any other taco toppings you'd like.
—————-