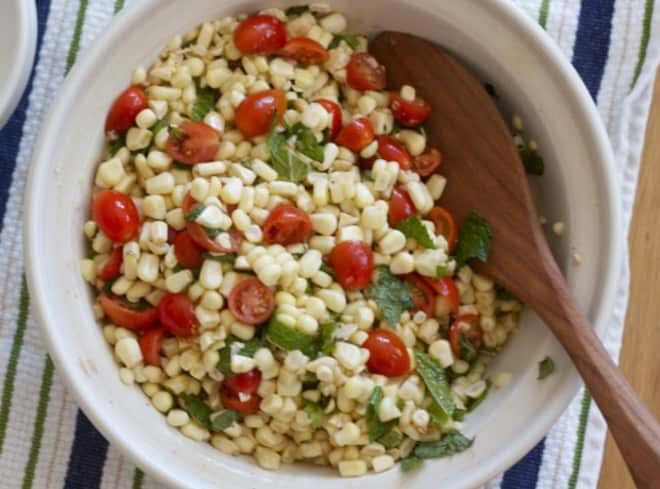 Ingredients
5 ears fresh corn, husked
3/4 cup cherry tomatoes, halved
4 tablespoons pine nuts
4 tablespoons fresh mint, finely chopped
2 tablespoons red wine vinegar
3 tablespoons good quality olive oil
Salt and pepper
Instructions
Preheat the oven to 325F and lay pinenuts out on a cookie sheet. Toast them for 8-10 minutes or until just fragrant and slightly brown.
In a medium-sized pot, boil the corn until kernels are just soft, about three minutes. Place in a bath of cold water to stop the cooking. Once cool, slice the kernels off the cob and pour into your favorite serving bowl.
Toss in cherry tomatoes, toasted pine nuts, fresh chopped mint, oil and vinegar and mix until just combined. Add salt and pepper to taste.
Serve cold or at room temperature.
——————————-